'The Bachelorette': A TikTok Fan Thinks Clare Crawley and Dale Moss Are Hinting at a Big Announcement
This season of The Bachelorette has been unlike any other. Clare Crawley left the show mid-season engaged to Dale Moss. After meeting the 20-some men vying for her heart, Crawley only had eyes for one man. Given how the two rapidly fell in love, one fan is convinced Crawley and Moss are taking a huge next step in their relationship.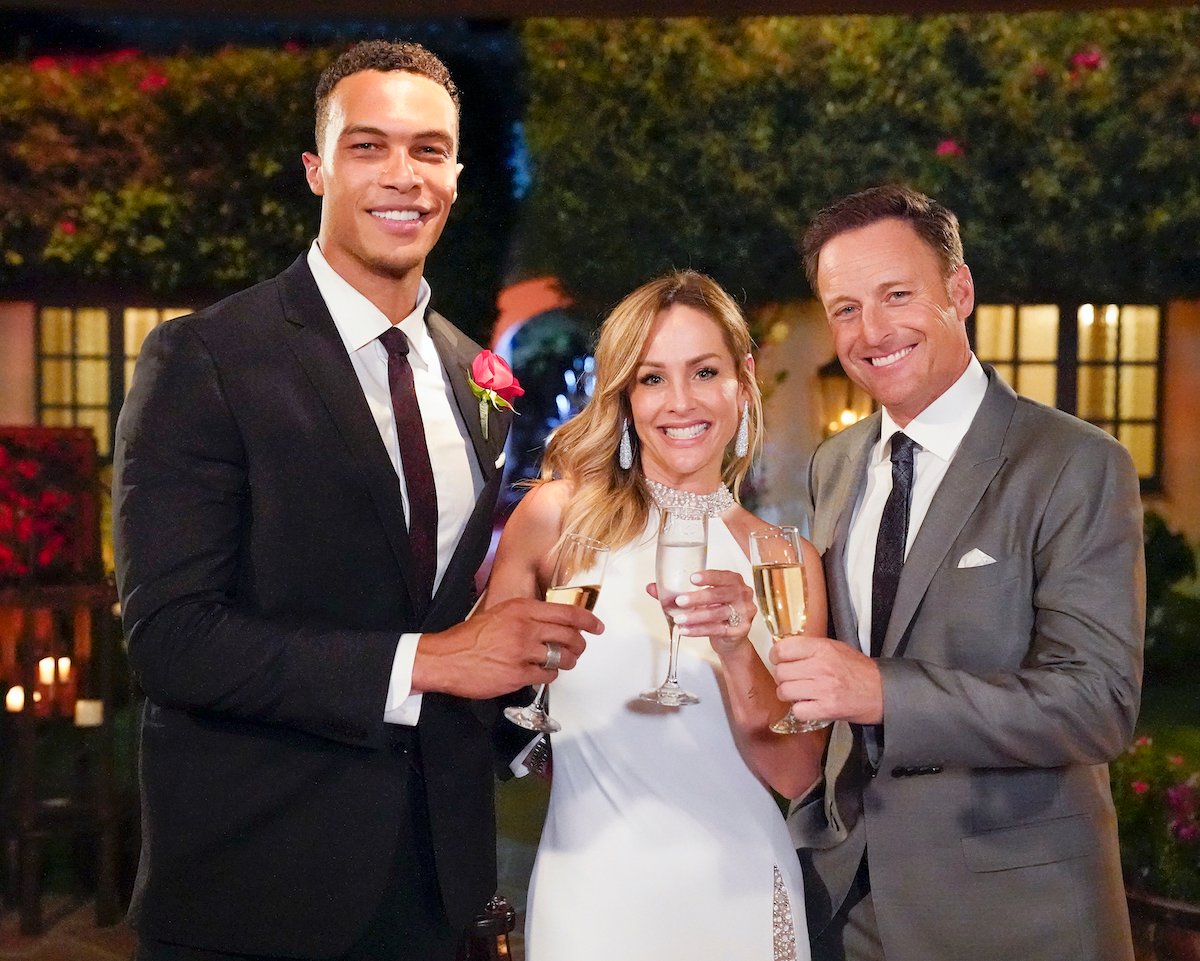 Clare Crawley and Dale Moss hit it off immediately 
As soon as Moss exited the limo, Bachelor Nation knew Crawley's season was over. Throughout Crawley's experience on The Bachelorette, fans learned she had some time to get to know the men before the season even began.
Thanks to the coronavirus (COVID-19) pandemic, Crawley's season was postponed, leaving her home to peruse the social media of her potential suitors. When Crawley found Moss's profile, she knew there was something special about him. 
"Dale, in a lot of his [Instagram] Stories, he would talk about his mom and he'd talk about his family," Crawley told Entertainment Tonight.
"He was with his family a lot and that is something that deeply resonates with me. I just felt on any level, whether it be friendship, whether it be a romantic connection, I just felt like there would be that good connection with him. But you ultimately don't know if it's a romantic connection, because you're just seeing him through social media."
As Bachelor Nation has seen, Crawley and Moss had a visible romantic connection, too.
Some 'Bachelorette' fans think Clare Crawley and Dale Moss's relationship is inauthentic 
The other men vying for Crawley's heart were annoyed when she would only give her attention to Moss. Like those men, many fans were bothered by Crawley's seeming lack of knowledge about Moss. Regardless, she didn't care.
"I knew the Dale that was in front of my face," Crawley explained to ET. "Who he is to my face, that's what I care about." 
She also spoke about things Moss and the other men shared with her that the cameras didn't necessarily get to see. "I'm sure there's a lot of stuff that he shared with me, that a lot of guys shared with me, that they didn't share with the other guys," Crawley added. 
Despite what some fans say about Crawley and Moss, there are other fans who think their relationship is #goals. Then there's this TikTok fan who thinks Moss and Crawley are on to the next stage — having kids together. 
Is Clare Crawley pregnant?
Crawley and Moss's relationship has been in hyperspeed. On Nov. 14, Moss shared a photo to his Instagram that had Bachelor Nation thinking he and Crawley were already married. Now, one fan thinks the couple might be expecting a child. 
"We all know Clare and Dale got engaged," the TikToker started, continuing:
Clare just posted this picture. We see pumpkins — one, two, three. What if this is to represent Clare, this one is Dale — or vice versa — and this is the baby because when they got engaged, Dale posted this picture.

Notice that Clare is drinking water while they're drinking champagne? Clare's pregnant!
The fan introduced their video with "I have a conspiracy theory," so this is purely conjecture at this point. Only time will tell if Moss and Crawley are expecting a child.