'The Bachelorette': Ali Fedotowsky Once Revealed the 1 Career Contestants Try If They Can't Become an Influencer
The Bachelor: The Greatest Season Ever! is airing Ali Fedotowsky's season on Aug. 3, 2020. The reality TV star was the lead of The Bachelorette Season 6. She revealed all the ins and outs of having a job after being a contestant or a star on the series.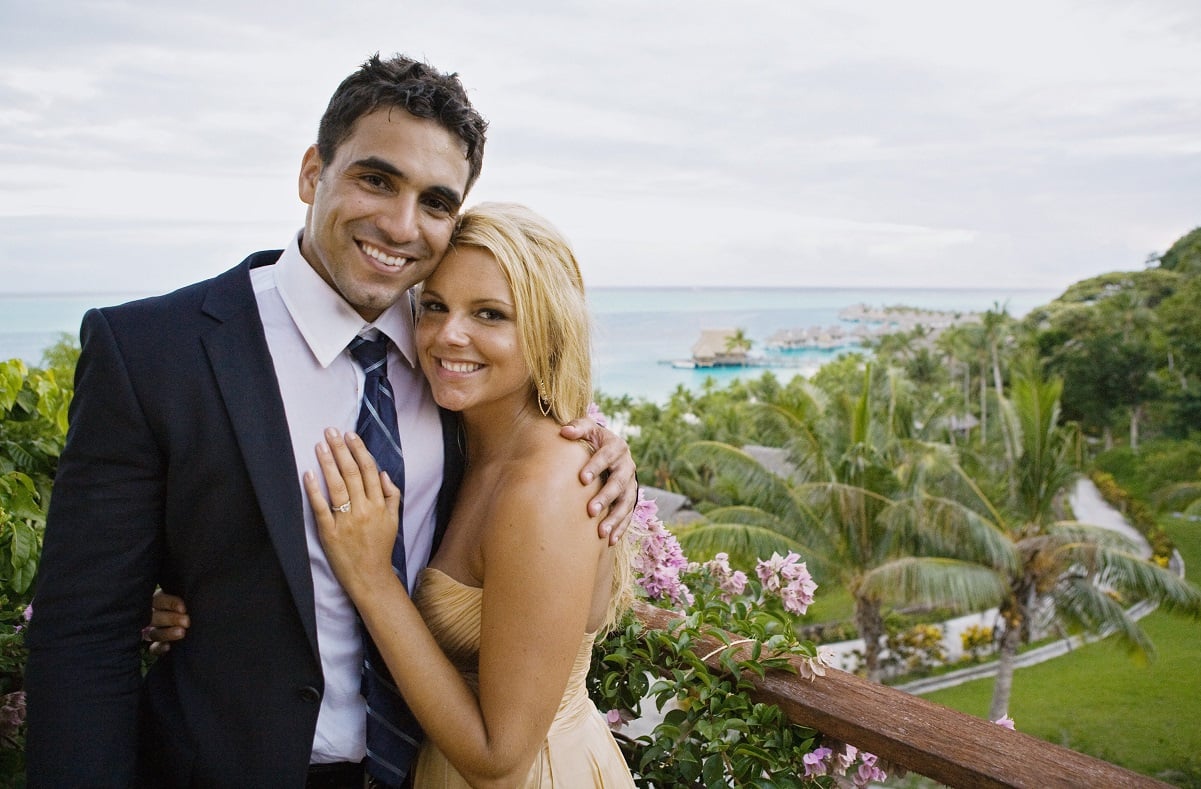 Why did Ali Fedotowsky quit her job at Facebook to be on 'The Bachelorette'?
When Fedotowsky participated in The Bachelor Season 14, she quit during week 6 to return to her job at Facebook. At home, fans were shocked that the contestant left after making it to the final four with pilot Jake Pavelka.
During the "After the Final Rose" episode on March 1, 2010, Chris Harrison announced that Fedotwsky would be the star for The Bachelorette Season 6. To film the show she had to quit her job at the fast-growing company.
RELATED: 'The Bachelorette': Even More Proof of Becca and Garrett's Split — Confirmation on Instagram That He Has a New Address
The account manager left her job to become a celebrity and find new career opportunities.
"It is hard [to go back to your old job] for multiple reasons," Fedotwsky told Refinery29. "One reason being that you went from being a normal, everyday, average girl or guy, and then all of a sudden you're splashed on the cover of every news magazine. When you are the Bachelorette, you become this instant celebrity."
'The Bachelorette' star Fedotowsky revealed the 1 career most contestants turn to
With the explosion of social media, many of The Bachelor contestants and stars quickly become Instagram influencers after the show. They draw such a massive following that companies immediately begin asking them to partner with them for ads.
Fedotowsky explained that the contestants sent home in the first few episodes would probably go back to their regular job. The ones which last longer will gain more followers and have an easier time becoming an influencer. 
RELATED: 'The Bachelor': Did Mike Johnson Just Hint That He Could Be on Clare Crawley's Season?
"And even if they make it [close] to the end, they might take advantage of the opportunities that come with the show at first, then realize that this doesn't last forever," she continued. "Maybe they'll take a hiatus for a year and go take advantage of all the fun opportunities that you get from being a contestant on the show, but then they realize, 'I can't do this long-term, I have to go back to a normal job.' And a lot of them do."
Those that do not return to their previous job tend to try this new career, Fedotowsky revealed.
"I've noticed that a lot of them have become real estate agents because they've realized that their celebrity helps them in that job," she admits.
Where is former 'Bachelorette' Ali Fedotowsky now?
After the show, Fedotowsky moved to San Diego, California, and became a weekly morning show correspondent on the local Fox news station. In March of 2012, she made the switch to host the weekly lifestyle TV show 1st Look on NBC.
RELATED: 'The Bachelorette' Couple Becca and Garrett — Fans Believe Their Breakup Will Be Over More Than Their Differing 'Political Beliefs'
The former star also worked as a correspondent for E! News for two years. She is currently part of the Home and Family daily Hallmark series as a Lifestyle and DIY expert.
The former Bachelorette split with her fiance, Roberto Martinez, in Nov. 2011. She met Kevin Manno in 2013 on the set of 1st Look, and the two married on March 3, 2017. They have two children — a daughter, Molly, and a son, Riley.