'The Bachelorette' Alum Kaitlyn Bristowe Just Hinted She and Jason Tartick Are Close to Getting Engaged
Recently, fans of the Bachelor franchise got to see Kaitlyn Bristowe's season of The Bachelorette — again. On June 15, 2020, ABC re-aired Bristowe's season (in a 3-hour version). Meanwhile, the former Bachelorette lead shared her thoughts on Instagram. In one of Bristowe's Instagram Stories, she dropped a clue that she and Jason Tartick — who she's been dating since 2019 — might be getting engaged soon.
Kaitlyn Bristowe reacts to re-airing of 'The Bachelorette' Season 11 on Instagram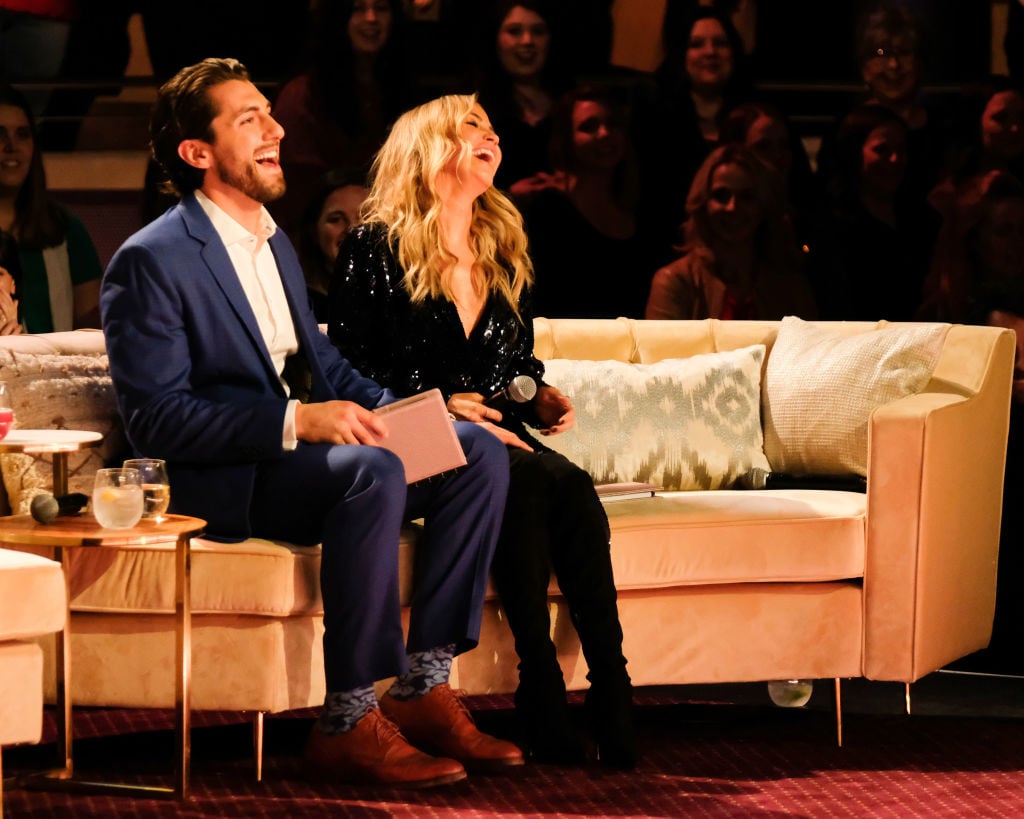 On Bristowe's recent Instagram Story, she began live-streaming her reaction to her own 3-hour Bachelorette special. Bristowe watched the show with her boyfriend Tartick and his family, who were all drinking and laughing together.
Bristowe was a contestant on Chris Soule's Bachelor season, eventually becoming the lead of the upcoming Bachelorette season. She finished her season of the show choosing Shawn Booth, who she dated for several years. However, she has since broken up with Booth, and Bristowe is now in a serious relationship with Tartick. (Tartick competed for Becca Kufrin's heart on The Bachelorette).
While posting on Instagram, the former bachelorette began answering questions from fans. One Bachelorette fan asked Bristowe via the app: "Have you spoke to Shawn about your Bachelorette airing?" She shook her head no.
In the next Story, Bristowe answered another Instagram follower's question wordlessly: "Have you picked out a ring yet with Jason?"
But this time, the former Bachelorette lead nodded her head yes.
While no timeline is on hand, it's no doubt a hint that a rock on Bristowe's finger is indeed coming soon.
In subsequent Instagram Stories, Bristowe is seen doing shots with Tartick and the woman who will hopefully be her mother-in-law.
Are Kaitlyn Bristowe and her boyfriend Jason Tartick — the reality stars who met recording a podcast — getting engaged?
The Bachelor Nation couple initially met in the fall of 2018, after Bristowe invited Tartick (as well as fellow Bachelor alum Olivia Caridi) on Off the Vine, her podcast. Bristowe wrote about meeting her current boyfriend on Instagram in October 2019:
On this day last year…. I walked into a studio in Seattle to podcast with Jason and Olivia. I almost canceled because I had been bawling my eyes out in an Uber, going through some crap, and I was crying on FaceTime to my dad when he came in. We had never met, but he hugged me, and told me he had just cried too at a charity event he came from.
The rest was history; or at least, things moved fast for the Bachelor couple. Bristowe and Tartick moved in together after six months of dating long-distance.
At age 24, the former cast member of 'The Bachelor' and 'The Bachelorette' is ready to get hitched — but maybe not during the pandemic
Tartick has told Us Weekly about Bristowe: "The next sequence for us is that step, so it's exciting times." He admitted "there could be" a ring on her finger soon.
However, in an interview with Bristowe in the same magazine, the Bachelorette star revealed she doesn't want to get engaged during the lockdown.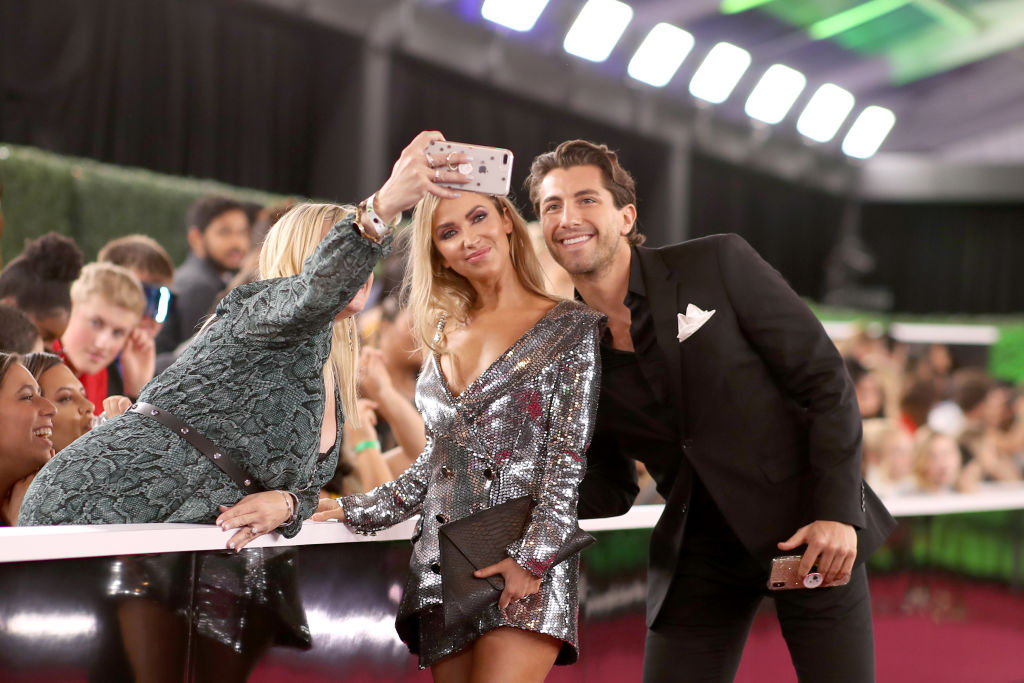 "I told him I don't want to [have a] quarantine engagement," Bristowe explained to Us Weekly. She wants "a little more romance."
So, who knows when it'll happen. But ring shopping is certainly on the agenda for the Bachelor/Bachelorette couple.