'The Bachelorette' Alum Says He's 'Losing Followers' for Speaking Out About Black Lives Matter
Dylan Barbour, a contestant on Hannah Brown's season of The Bachelorette, is probably best known or his performance on the spin-off series, Bachelor in Paradise. That's where he met Hannah Godwin — now his fiancée. Now, the former Bachelorette contestant says he's losing followers on Twitter and Instagram for speaking his mind about #BlackLivesMatter.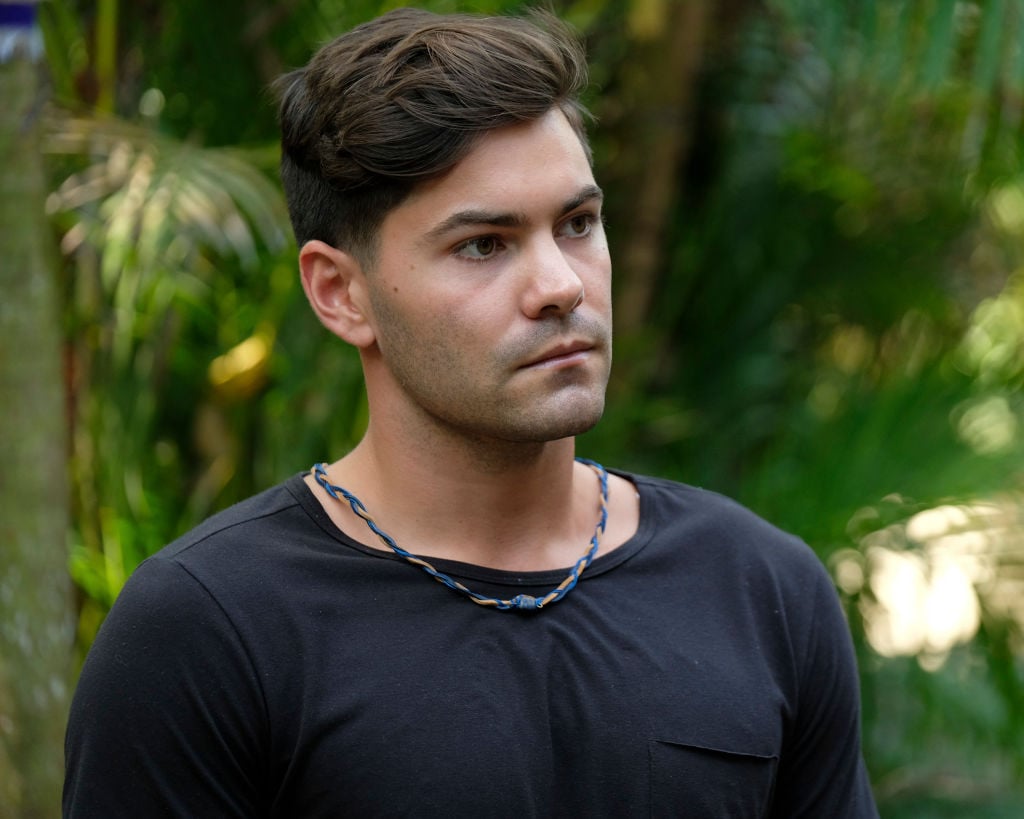 'The Bachelorette' contestant Dylan Barbour expresses his opinions on Twitter
"Losing followers on Twitter and Instagram because I'm speaking rational thoughts; it's showing me so much about the platform that was provided to me," Barbour wrote.
His previous tweet was about controversial football player Colin Kaepernick. Amid the worldwide protests surrounding police brutality against Black people, Kaepernick kneeling during the national anthem as an NFL player has become relevant again.
"There's a whole lotta people out there that owe Colin Kaepernick an apology," the Bachelorette alum wrote.
Barbour commented, "There's a lotttttttt of ignorance out there sheesh," in another tweet.
In general, he's been using his social media platform to spread awareness about the Black Lives Matter movement. The Bachelor franchise member pinned a tweet including a petition for George Floyd to the top of his Twitter feed. He also retweeted a call for more diversity in Bachelor Nation. (Speaking of the "platform that was provided to" Barbour).
Clearly, that's rubbing some fans the wrong way.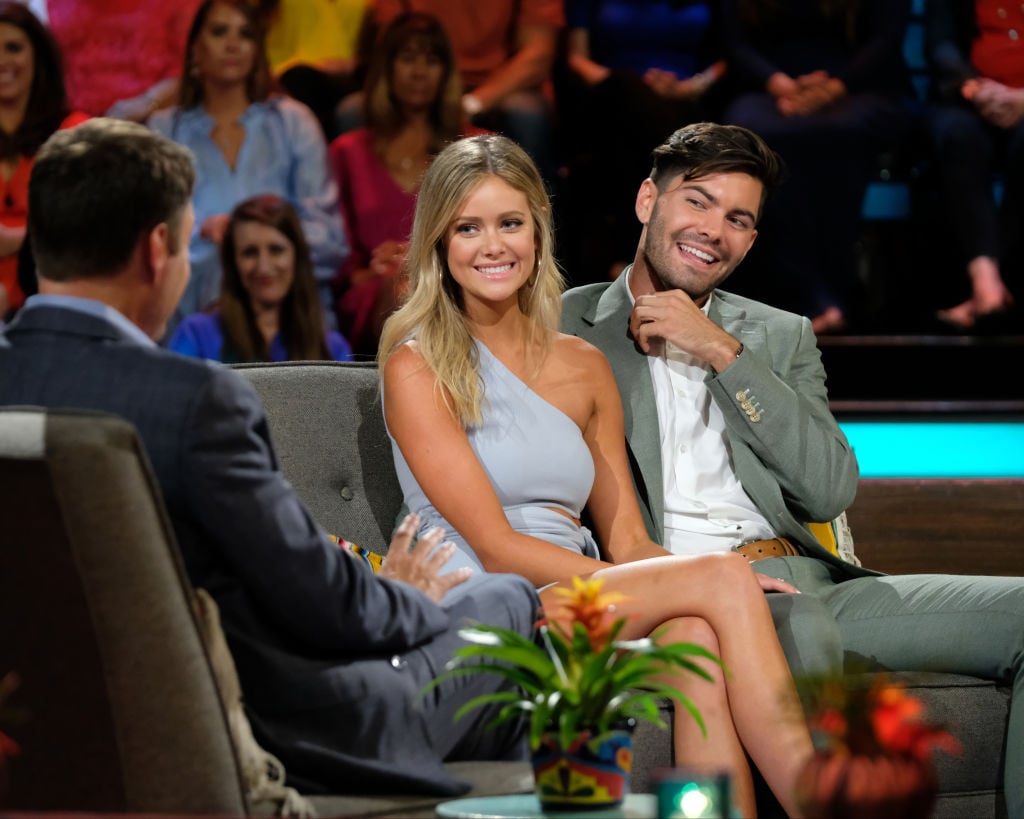 RELATED: 'BIP': Hannah Godwin and Dylan Barbour Have Separate Rooms in Quarantine
Bachelor Nation has been dealing with a lack of diversity — and issues with racism — for a while now
All of this comes up amid a flood of Bachelor Nation drama. Brown, the Bachelorette on whose season Barbour competed, recently got dragged for saying the n-word on Instagram Live (while singing along to a song).
Then, Becca Kufrin's fiancé, Garrett Yrigoyen, posted an Instagram in support of police.
On June 4, Yrigoyen wrote in an Instagram caption, "With so many friends and family in law enforcement, I couldn't sit back and not support them and the hundreds of thousands of men and women of all races that represent this Thin Blue Line as well."
The former Bachelorette contestant (and winner) paired the caption with an image of a black box with a blue line running through it.
Former leads of 'The Bachelorette' sound off about Garrett Yrigoyen's 'thin blue line' post on the 'Bachelor Happy Hour' podcast
On the most recent Bachelor Happy Hour podcast, Kufrin and Lindsay had a long conversation about Yrigoyen's post.
"Garrett is my fiancé and I love him and to his core, I believe that he is a good person. What he posted … I don't align with and I don't agree with," the former bachelorette said. Kufrin continued:
I don't think he meant it in a malicious way, I do think it was tone-deaf and it was the wrong time and message and sentiment.
However, Lindsay didn't exactly take that at face value. The former bachelorette (and the only Black lead ever in the franchise), told Kufrin: "This is not an isolated accident with Garrett's behavior and I never spoke about what Garrett did during your season."
While Kufrin's Bachelorette season was airing, Yrigoyen came under fire for liking and retweeting racist posts.
"I never spoke about it and it was out of respect for you and your relationship," Lindsay explained. However, his recent "thin blue line" post didn't surprise her.
"To me, this is what Garrett thinks, this is what Garrett is," Lindsay explained. She continued:
He posted a black box. He never said 'black lives matter.' He posted fists of every color, which to me is like, 'Everybody, all lives.' And then the very next post is the thin blue line with a heartfelt, thought-out caption that he said with his chest. And to me, that is what you feel and that is what you believe. I don't think Garrett is malicious, but Garrett is what the problem is.
Becca Kufrin responds to Rachel Lindsay's comments on Instagram, says she came up 'short'
After the podcast episode aired, Kufrin collected her thoughts and wrote a long caption on Instagram.
"This entire week has been the most difficult, & quite frankly I'm anxious for the assortment of responses that will be sent about today's BHH podcast," the former Bachelorette lead wrote.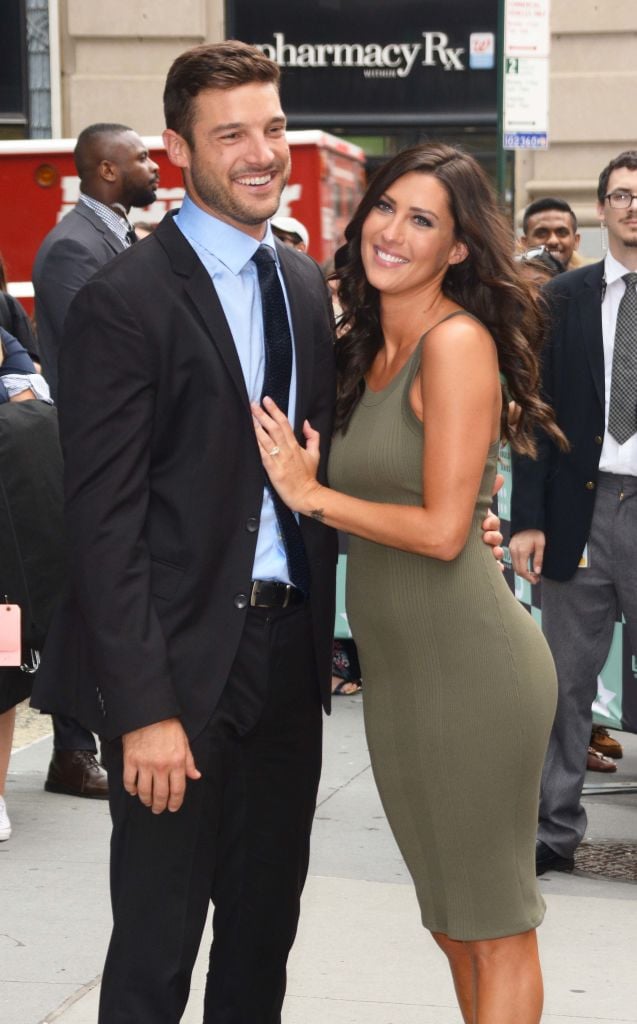 About her discussion on the podcast with Lindsay, Kufrin emphasized:
This conversation was the hardest, most uncomfortable, but important ones that we've had. … I will be the first to admit that listening to this back, I came up short. Very short. I listen to this & wish I had said more, wish I could have expressed myself better, wish I could have given so much more than I did.
While Kufrin acknowledged that she "can't re-record this episode," or change the past, she wants to "try to move forward."
"It that starts with a heart change," the bachelorette continued. "As an individual, I have the ability to use my voice, to use my platform, to have uncomfortable conversations during time-changing moments like this because it matters."