'The Bachelorette': Andrew Spencer Responds to Tweets That Prove He Was Gunning to Be the Next Bachelor
Katie Thurston has had a lot of heartbreaks on this season of The Bachelorette. But none have hit quite like Andrew Spencer's. Spencer and Thurston had a clear bond while he was on the show. Their breakup lasted two days, which is much longer than the five-minute post rose ceremony goodbye that most contestants get. Now that Thurston has moved on, would Spencer be open to being the next Bachelor?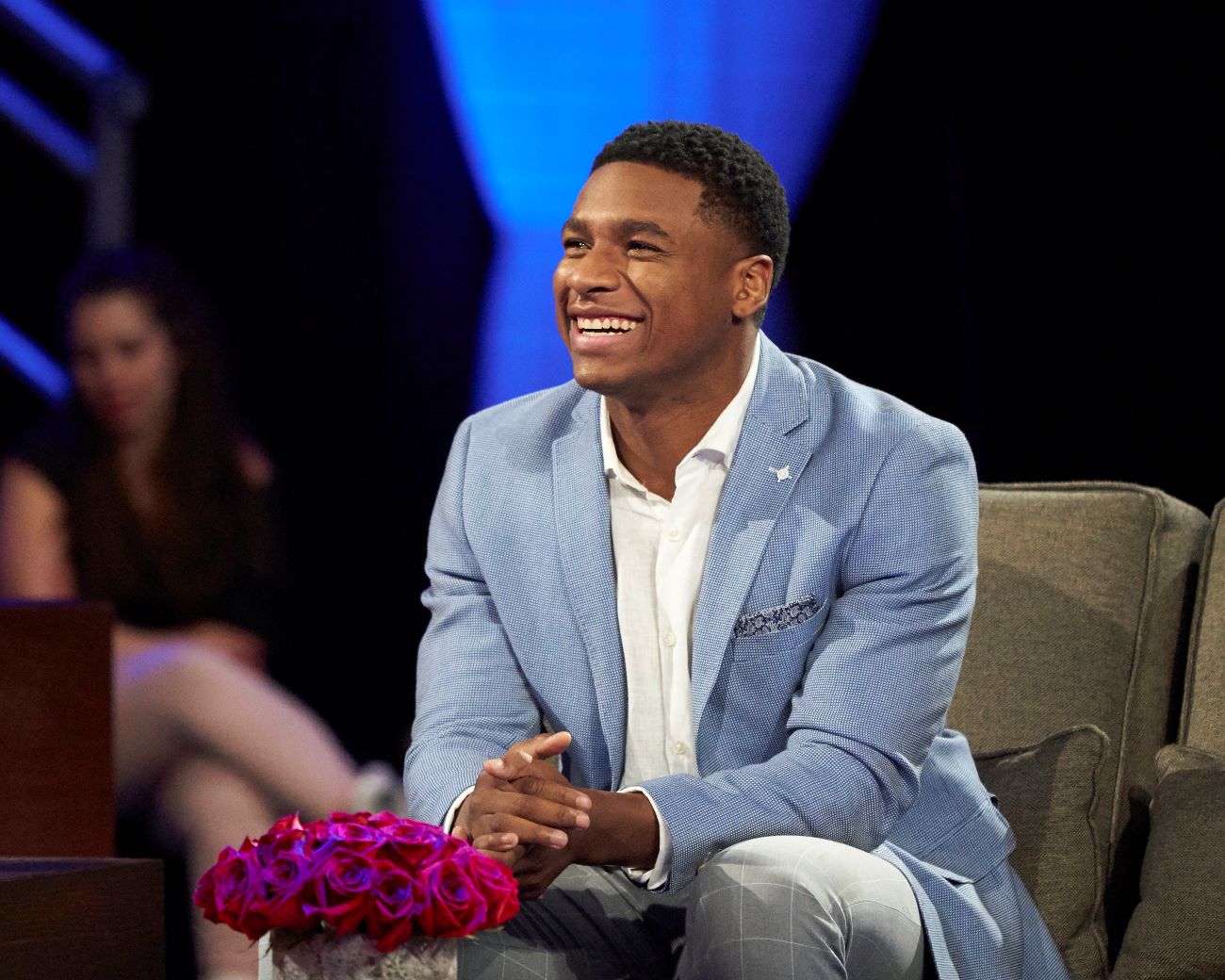 Andrew responds to tweets from before 'The Bachelorette'
This season, Thomas Jacobs, was ousted from the competition after it was revealed that he had aspirations of being the Bachelor. But apparently, Spencer had some Bachelor hopes as well.
When Spencer appeared on the Bachelor Happy Hour podcast, host Becca Kufrin asked him about a previous tweet where he wrote something about wanting to be the Bachelor.
'I was shocked to see that tweet," he responded. "I definitely think I was just some young 18-year-old who saw the show. The guy with 30 girls and was like 'oh I want to be the Bachelor.' I don't think there was any logic behind that besides me just being an arrogant dumb kid. I think it's hilarious that that even is a thing. That was not any of my intentions going on the show at all. But I think that was really funny that that was one of the tweets that came up."
Would Andrew be the Bachelor?
Of course, now that Spencer has been through the Bachelorette process, he could be the next Bachelor. But, if offered the role, he says he would turn it down.
"After knowing all of the stuff that comes with it, probably no," he said when asked if he would accept the job. "I would love the chance to find a girl through that process. I would love that but I hate everything that comes with it. I hate people deep diving into my life.
"You know I made a mistake when I was younger and I got a DUI or whatever and the first thing that hits the papers is that and I have a 10-year-old nephew and he's loving the fame like 'my uncle's famous' and he goes and googles me once in a while," he continued.
He went on to reveal that the Google search led to his nephew asking about his arrest which was tough to explain.
"With the show, people are starting to look for the negative stuff," he explained.
Is Andrew still looking for love after 'The Bachelorette'?
Since leaving The Bachelorette, Spencer has said that he is open to reconnecting with Thurston if she's still single. But even if it's not with Thurston, Spencer is still looking for love.
"That's my No. 1 goal," he told People in regard to finding a partner. "You know, you can wish for money; I wish to be able to live life and my days with my person, my significant other, my whatever you want to call it. I'm a hopeless romantic — that's just who I am. I always grew up watching rom-coms with my mom and I fell for the love. I didn't see it with my mother's relationship, I didn't see it with my sister's, and we just have a long line and history of failed marriages, and I just kind of want love for me, and I believe in that."
RELATED: 'The Bachelorette': Katie Thurston Gets Rejected After Chasing Down 1 Fan Favorite