'The Bachelorette': Ashley Hebert Says Her Differences With J.P. Rosenbaum 'Took a Toll'
One of the couples of The Bachelorette who were hanging on is no longer. Ashley Hebert announced her relationship with J.P. Rosenbaum is over and hinted at their differences.
J.P. Rosenbaum proposed to Ashley Hebert on 'The Bachelorette'
RELATED: 'The Bachelorette': Can Men Buy Rings Instead of Using a Neil Lane Ring to Propose?
Hebert gave Rosenbaum her final rose on The Bachelorette Season 7, which aired in 2011. He then proposed to her.
"All the time that we've spent together, it's been the happen the happiest time of my life," he told her. "And you always say to me, 'You're smiling all the time you're gonna get wrinkles.' Well I smile because of you. You bring that out. What I do know for absolutely certain is that I am madly in love with you."
Hebert told him that she felt like it was all worth it. "Today is the reason why I went through all the good times and the bad times," she said. "And I've been wanting to tell you how much I've loved you for so long now. You mean the world to me and I do not want to be with anyone else but you forever."
"I'm so in love with you. You're the one. You're it," he said before getting down on one knee. She accepted his proposal.
They got married a year later
RELATED: 'The Bachelor': Where Are Those Returned Neil Lane Rings Kept After All Those Broken Engagements?
The couple got married in 2012 in Fiji. Chris Harrison officiated the wedding and it was aired on television.
"Chris Harrison was really our first choice," Rosenbaum said, according to Entertainment Weekly. "He has been there from the very beginning, when Ashley was obviously on Brad [Womack's] season and then throughout our season. He's seen our good sides, our bad sides." The couple went on to have two kids together.
She announced their split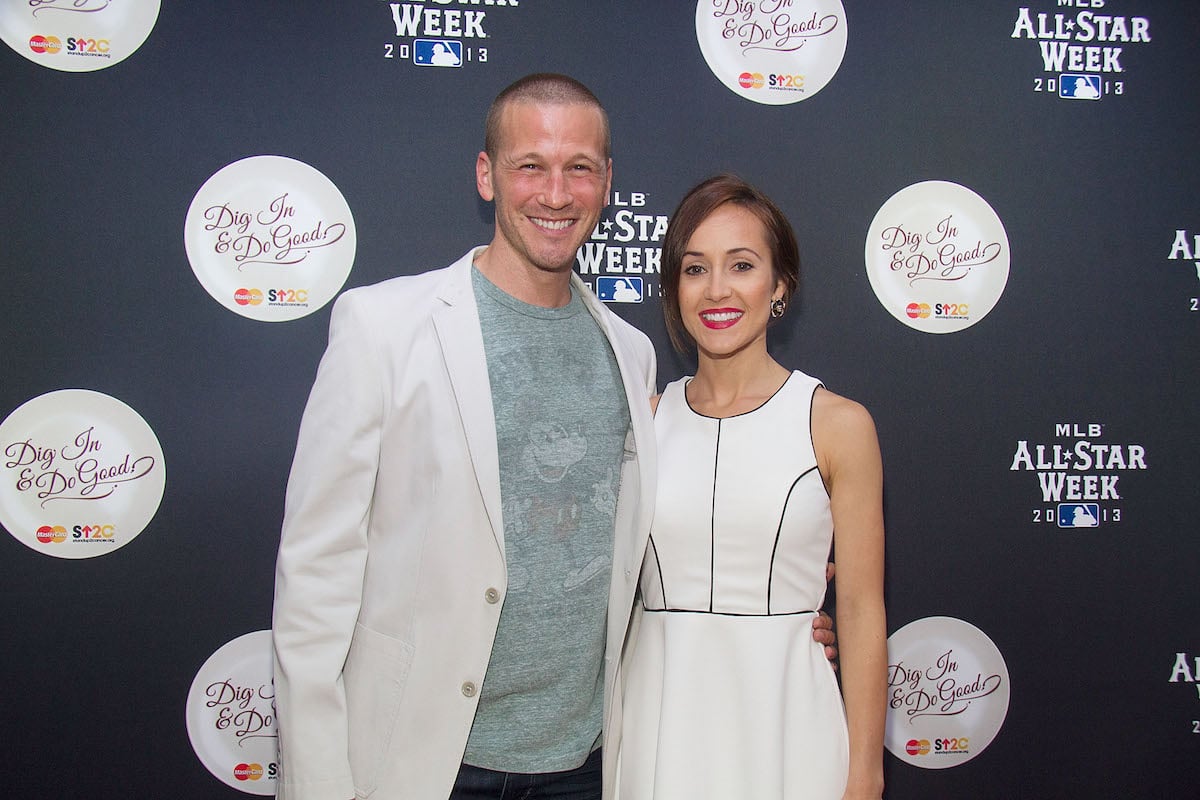 RELATED: 'The Bachelorette': Where Do the Former Stars Keep Their Engagement Rings?
Hebert posted a picture of her dancing with Rosenbaum on Instagram on Oct. 14. She announced they've broken up in the caption. It reads:
It is with a heavy heart that I share with you that, after months of separation, Jp and I have amicably decided to go our separate ways. We created the most beautiful children and shared memories that will never be forgotten. Our differences have taken a toll on our relationship and after years of attempting to repair the damage, we've decided that it is in our family's best interest to create new and separate lives for our children. Please respect our privacy as we move forward with the newness of our lives. Our ultimate focus is to create stable and healthy lives for our children. Thank you for your love and support throughout the years. Wishing you all love, happiness, and good health.

Ashley Rosenbaum
Alums from the show have shared their reactions to the news in the comments. "Sending you all the love my dear," Kendall Long from The Bachelor 22 wrote.
"I'm so sorry, Ashley. Sending you the biggest hug and all the love," Emily Maynard Johnson from The Bachelorette Season 8 wrote. "You are loved," Catherine Lowe wrote.