'The Bachelorette' Fans Believe Becca Kufrin Is Waiting For This 1 Date to 'Announce the Breakup'
'The Bachelorette' couple Becca Kufrin and Garrett Yrigoyen might be heading toward splitsville. Fans are positive that the star is waiting for a certain date to announce their breakup.
Over the past two months, The Bachelorette fans have watched Becca Kufrin and Garrett Yrigoyen's relationship fall apart. Now, they are confident she is waiting for this particular date to "announce the breakup."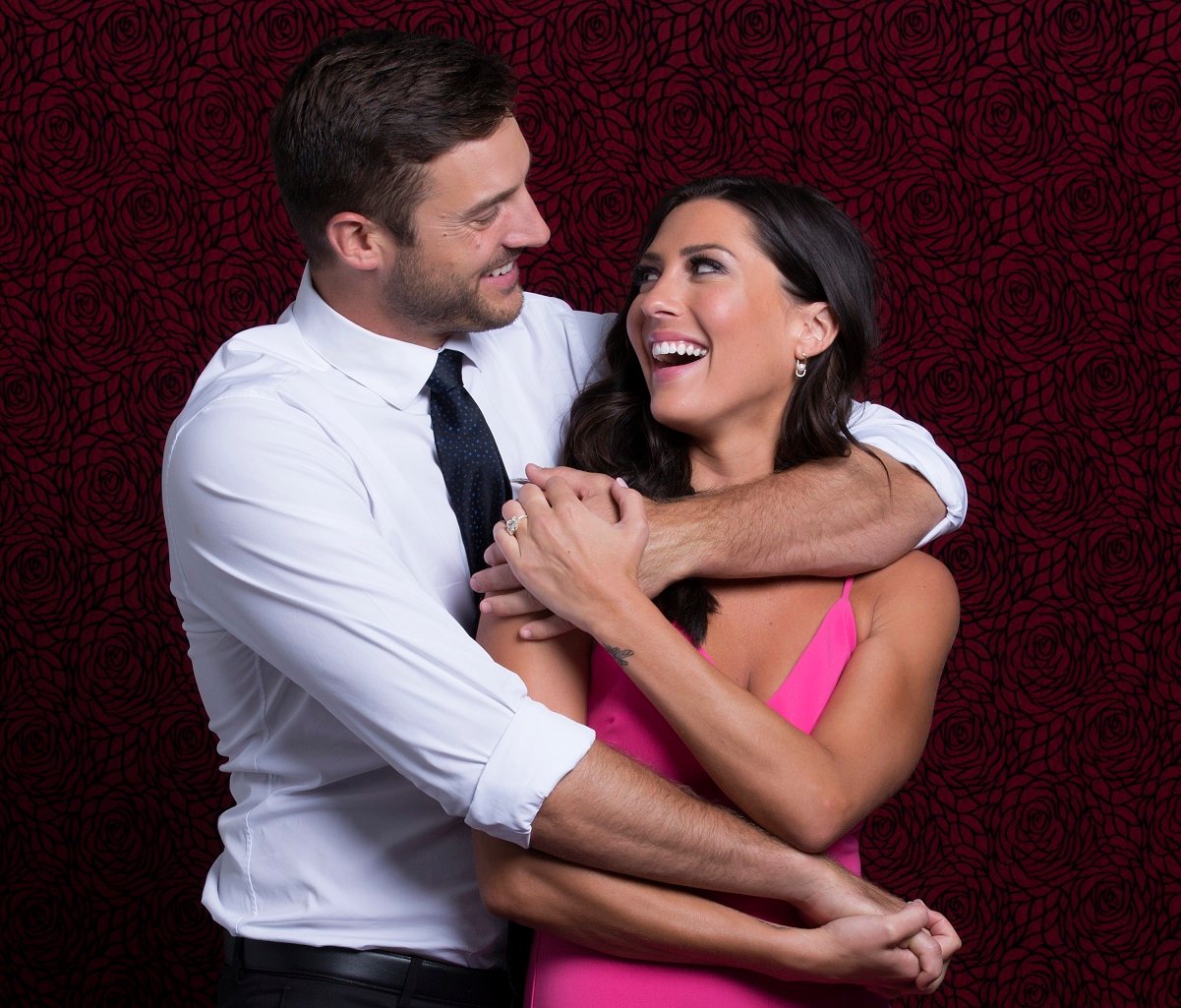 'The Bachelorette': What happened with Becca Kufrin and Garrett Yrigoyen?
After the death of George Floyd, protests sprung up around the country, fighting for Black Lives Matter. Kufrin spoke out on social media, supporting the movement. However, her fiance, Yrigoyen, took a different stance on the matter — he spoke out in support of police officers around the country. 
Kufrin's sister and brother-in-law both commented on Yrigoyen's post to explain why Black lives matter over supporting the police force. 
"G, you know I love you, but this is so much bigger than what you commented above," Kufrin's sister added. "At this point in time, we need to support the black community and listen to their calls for systemic change in this country. By taking away their voices, you are only asserting your privilege and losing sight of the bigger picture at hand."
One week after his post, the former Bachelorette addressed her relationship on the Bachelor Happy Hour podcast, which she co-hosts with Rachel Lindsay.
"For those who are curious about my relationship with Garrett at this point, all I can say right now is that I don't know," Kufrin said on the June 16, 2020, episode. "I can't give anything more than that. It's something that we are trying to work through and discuss and do work on at home at this time, and that's where the work will remain, and that's really the best I can give you at this point."
What date is the former 'Bachelorette' waiting for to announce the breakup?
Fans point out that Kufrin did not wear her engagement ring on the latest episode of her podcast. They also note she was not wearing the Neil Lane ring in several Instagram stories. 
"I definitely think they're over or at least taking a break," one fan wrote on Reddit. "There's no way Becca wouldn't wear it for the podcast knowing that The Bachelor fans would immediately notice unless they're not together anymore. She knows people will speculate about it. I think she's just waiting until the two years is up so she can keep the ring to announce the breakup."
During The Bachelorette finale, Neil Lane gives contestants a free ring to propose on the show. However, rings are worth anywhere from $10,000 to $100,000, so the ring goes back to Neil Lane if the couple doesn't stay together.
"In the contract, it says if you are not together for two years after the final day of the show airing, you have to give them back the ring," Jesse Csincsak from season 4 of The Bachelorette told Bustle.
Fans believe Kufrin is waiting until the 2-year mark to break up with Yrigoyen
The finale of The Bachelorette season 14 aired on ABC on August 6, 2018. Kufrin chose Yrigoyen for her final rose, and the Medical Sales Representative got down on one knee to propose with the famous Neil Lane ring. So, the couple is coming up on their two-year mark this August. 
"As problematic as his political views are, it's his reaction to criticism that is the dealbreaker in their relationship," one fan added. "I think Becca realized that not only is he not open to change, but he doesn't prioritize her feelings over his need to be right."
The Bachelor fans think that Kufrin will announce her breakup on or after August 6, 2020.