'The Bachelorette': Becca Kufrin Seemingly Responds to Ex-Fiancé Garrett Yrigoyen Moving on With New Woman
Becca Kufrin and Garrett Yrigoyen split a few months ago, ending a two-year engagement. The former Bachelorette couple's split came after months of turmoil between them following some of Yrigoyen's comments on Black Lives Matter and police brutality. Now, it seems that Yrigoyen has already moved on.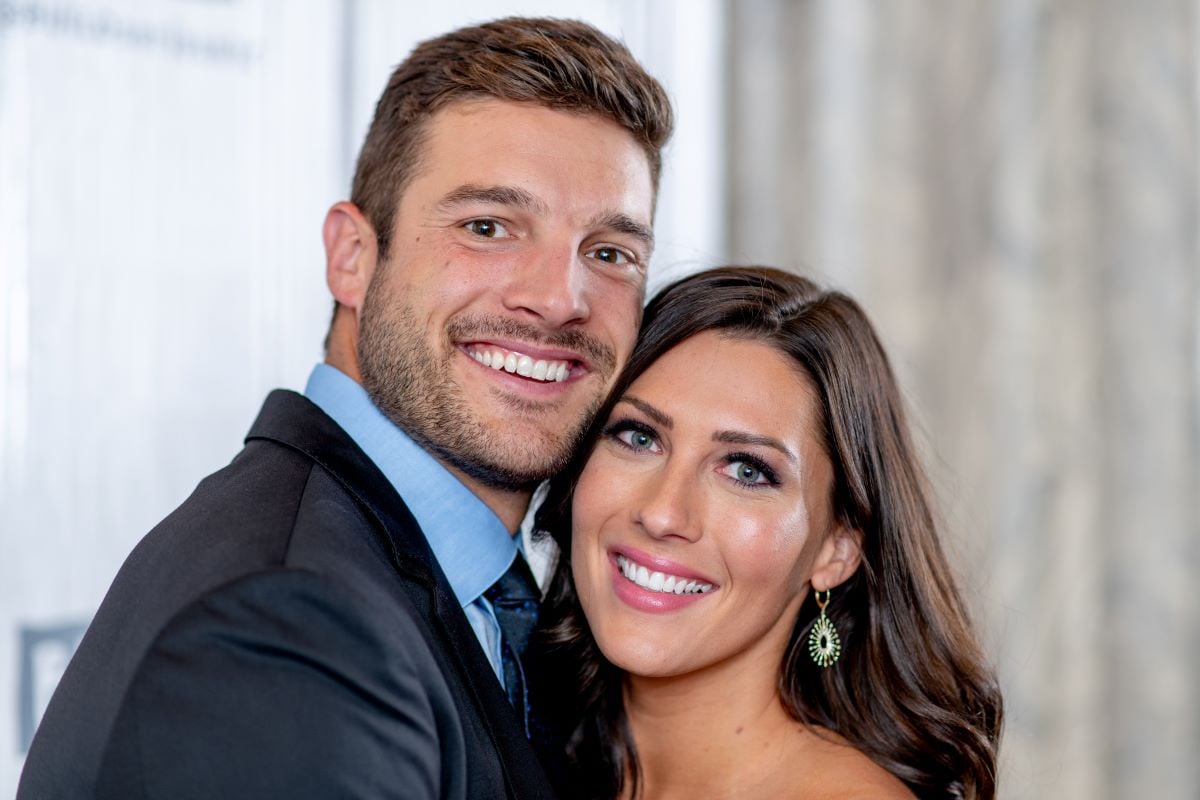 What went wrong between Becca and Garrett?
Kufrin and Yrigoyen met on Kufrin's season of The Bachelorette. Yrigoyen quickly rose up in the ranks and was a clear frontrunner of the season. They ended The Bachelorette engaged and seemed publicly happy for a while.
Things changed for them when George Floyd was brutally murdered by a police officer and a number of protests sparked up around the world. Yrigoyen took to Instagram to announce his support of the police.
"With so many friends and family in law enforcement I couldn't sit back and not support them and the hundreds of thousands of men and women of all races that represent this Thin Blue Line as well," he wrote. "It's important for me to recognize the ones who stand in the gap and put their lives on the line each and every single day for humans of different race and ethnicity, including those who hate them."
Yrigoyen's strong stance was in almost direct opposition to Kufrin's, who supported BLM. Later, Kufrin spoke about how their differing stances were causing trouble in the relationship.
RELATED: 'The Bachelorette': Chris Harrison Finally Addresses Rumors That Clare Crawley Was Forced to Quit the Show
Related post url: 
"For those who are curious about my relationship with Garrett at this point, all I can say right now is that I don't know," she said on her and Rachel Lindsay's Bachelor Happy Hour podcast. "I can't give anything more than that. It's something that we are trying to work through and discuss and do work on at home at this time and that's where the work will remain and that's really the best I can give you at this point."
Becca Kufrin and Garrett Yrigoyen's breakup
After week's of turmoil and breakup rumors, Kufrin took to Instagram to announce that she and Yrigoyen had split.
"With a heavy heart, Garrett and I have come to the loving conclusion to end our engagement," she wrote on Instagram. "All that we will share is that we still have nothing but love and respect for one another even though we've decided to go down our own separate paths. While we've arrived at this point, it doesn't diminish the countless, amazing memories made together. We hope that everyone can allow us grace, respect and the time to heal our hearts as we navigate this next chapter in our lives.
Garrett has moved on
Kufrin and Yrigoyen just announced their split two months ago but the former Bachelorette contestant seems to have already moved on. He recently posted a picture of himself and a new woman at a pumpkin patch.
RELATED: 'The Bachelorette': How Does Chris Harrison Feel About Clare Crawley Now?
Related post url: 
"Happy Halloween," he wrote. "Picked up a special pumpkin at the patch."
Later, Kufrin posted a quote to her Instagram story that read, "Be mindful of how you react to people when you feel disrespected."
She captioned the image, "Sunday lesson."
Other than the cryptic Instagram post, Kufrin has not posted anything about her ex or his new relationship.