'The Bachelorette': Becca Kufrin Might Suddenly Regret Going to Bat For Garrett at 'After the Final Rose'
'The Bachelorette' Becca Kufrin and Garrett Yrigoyen's relationship might be on the rocks after all.
The Bachelorette couple, Becca Kufrin and Garrett Yrigoyen, shut down rumors that they were splitting up only days ago. However, Yrigoyen's recent Instagram post might indicate that he hasn't changed as much as Kufrin thought during the "After the Final Rose" on season 14.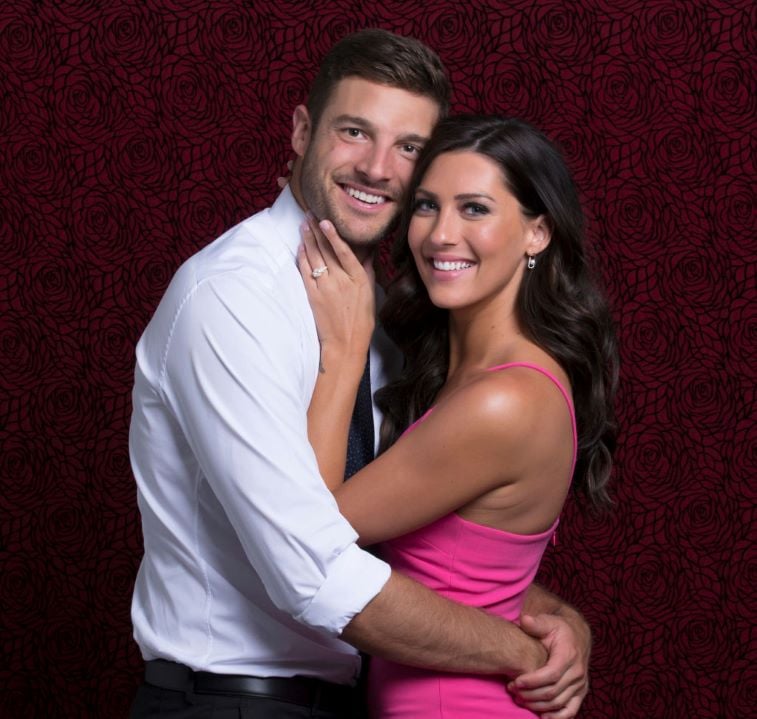 'The Bachelorette' Season 14: Becca Kufrin came under fire for choosing Garrett
Early in the season, Yrigoyen was under fire because of his social media activity. Fans found out that he liked racist and homophobic Instagram posts. However, after Kufrin chose Yrigoyen, the pair talked about the scandal. He apologized via social media, and Kufrin showed her support on the show.
"I am sorry to those who I offended, and I also take full responsibility for my 'likes' on Instagram that were hurtful and offensive," Yrigoyen wrote, according to CNN. "I have learned an extremely valuable lesson and am taking steps to grow, become more educated, and be a better version of myself."
During the episode, Harrison addressed social media activity. Yrigoyen reiterated his apology, and Kufrin stood by his side. 
"The Instagram situation, I don't condone that, and I know that he stands by his apology, and he feels so bad for everyone that he did offend," she told Harrison. "He didn't mean it. But I just want to move forward, to learn, and to grow and continue to educate ourselves."
'The Bachelorette's recent Instagram posts are strikingly different from Garrett's
The former Bachelorette, Kufrin, took to social media to speak out about racial injustice following the unjust killings of Ahmad Abrey, Breonna Taylor, George Floyd, and many others. 
"We will not wake up one day and have the disease of systemic racism cured for us. This is on each of us to solve together, and we have hard work ahead," Kufrin's Instagram story read.
Kufrin also posted a video explaining that "it's not OK to stay silent." She shared a story about her grandfather and Mr. Wells — a gay, black man in Minneapolis during the 1960s — to show that we need to show more love and acceptance. "Let's just try to be better," she concluded the video. 
However, her fiance, Yrigoyen, has a drastically different viewpoint on what is going on in the country today.
"With so many friends and family in law enforcement, I couldn't sit back and not support them and the hundreds of thousands of men and women of all races that represent this Thin Blue Line as well," Yrigoyen wrote in an Instagram post. 
Kufrin's family spoke out against Yrigoyen, and his Blue Lives Matter post
"This is the time to support our African American brothers and sisters," Kufrin's brother in law wrote in the comments. "That's is what is important."
Kufrin's sister could not stay silent either after seeing her future brother-in-law's words. 
"G, you know I love you, but this is so much bigger than what you commented above," Kufrin's sister wrote. "At this point, in time, we need to support the black community and listen to their calls for systemic change in this country. By taking away their voices, you are only asserting your privilege and losing sight of the bigger picture at hand."
Fans took to Reddit to discuss whether or not they believe Kufrin and Yrigoyen will move forward together or separately after these differing viewpoints.
"I'm torn because I could personally not be with someone who has such fundamentally different beliefs than me," one Reddit user wrote. "It will be interesting to see if they last."