'The Bachelorette': Blake Horstmann Addresses Rumors That He and Becca Kufrin Are Dating
Bachelor Nation was first introduced to Blake Horstmann during Becca Kufrin's season of The Bachelorette. He was the front-runner for much of the season but, in the end, Kufrin gave her final rose to Garrett Yrigoyen, making Horstmann the runner-up. It was a notably emotional goodbye that left many fans sympathizing with a broken-hearted Horstmann.
Now that Kufrin and Yrigoyen have split, a rumor has popped up that Horstmann and Kufrin have been flirting. Here's what the Bachelorette and Bachelor in Paradise alum has to say about the rumor.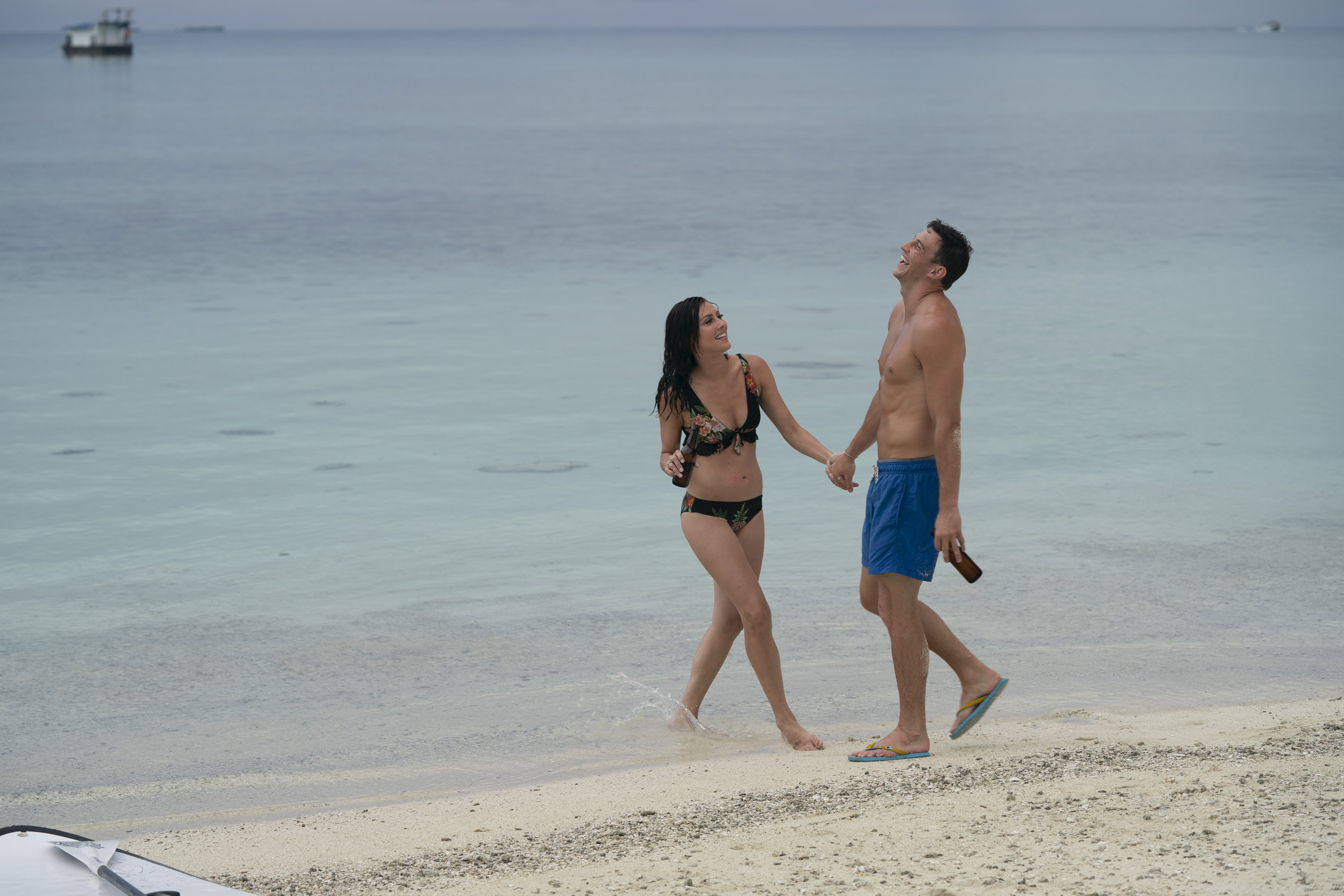 Blake Horstmann reflects on his time on 'The Bachelorette'
Back in March, Horstmann did an Instagram Q&A with his fans where he was asked about his "favorite memory from filming Bachelorette."
"Honestly a lot of my fav memories are hanging with the guys," he responded. "One in particular, after the rose ceremony in Virginia there were 9 of us left and we had an insane dance party in the limo lol shirts off and champagne spraying good times."
Horstmann went on to say that he's "still close with quite a few people" and that his experience on BIP "quickly showed me who my real friends are and I'm thankful for that."
That being said, Horstmann says he's met some bad eggs in Bachelor Nation as well.
"There are a number of people in BN who would throw there grandma under the bus for some clout and I just don't have time for friends like that anymore," he wrote.
Another fan asked Horstmann what he's learned about himself since competing on The Bachelorette.
"I think over time I have learned that I identified who I was too much by how peoplse saw me than how I saw myself," he wrote. "I think my generation and the younger generation often only find confidence and self worth through the eyes of others." 
"I learn who I am now by looking inside myself rather than to someone else…" he added.
Blake Horstmann on where he and Becca Kufrin stand now
In an Aug. Instagram Q&A that Horstmann did, one fan asked the BIP alum to weigh in on "the Becca and Garrett situation." At the time, the two were going through a breakup but remained quiet on the matter.
"I think it's none of our business… they don't owe anyone a statement, a post or anything else," he wrote.
Horstmann did another Q&A with fans on Nov. 30, and one Instagram user asked if there was "any truth" to the rumor "that you and Becca are chatting."
"OK I'm gonna go ahead and answer this once," he wrote. "Me and Becca are friends. Let the woman be single for a while she don't need no damn man to be happy. She is living her best life. We put so much pressure on women to find a man (especially in BN) and it's ridiculous."
So, there you have it. Horstmann and Kufrin are just friends. The former lead is "living her best life."
Another fan asked Horstman if he wishes he would have done anything differently on The Bachelorette. He said, "No."  
"I gave everything I had on Bachelorette," he said. "Always honest and open and made incredible friendships."