'The Bachelorette': Blake Horstmann Says Contestants 'Literally Los[e] Money by Having a 9-5 Job' if They Don't Become Influencers
It's no secret that contestants of The Bachelor and The Bachelorette are often catapulted into Instagram stardom after their time on TV. As Instagram continues to grow in popularity, the here-for-the-wrong-reasons drama only builds.
The Bachelorette and Bachelor in Paradise alum Blake Horstmann recently said that contestants get offered so much money after their time on the show that they actually lose out by keeping their regular 9-5 jobs.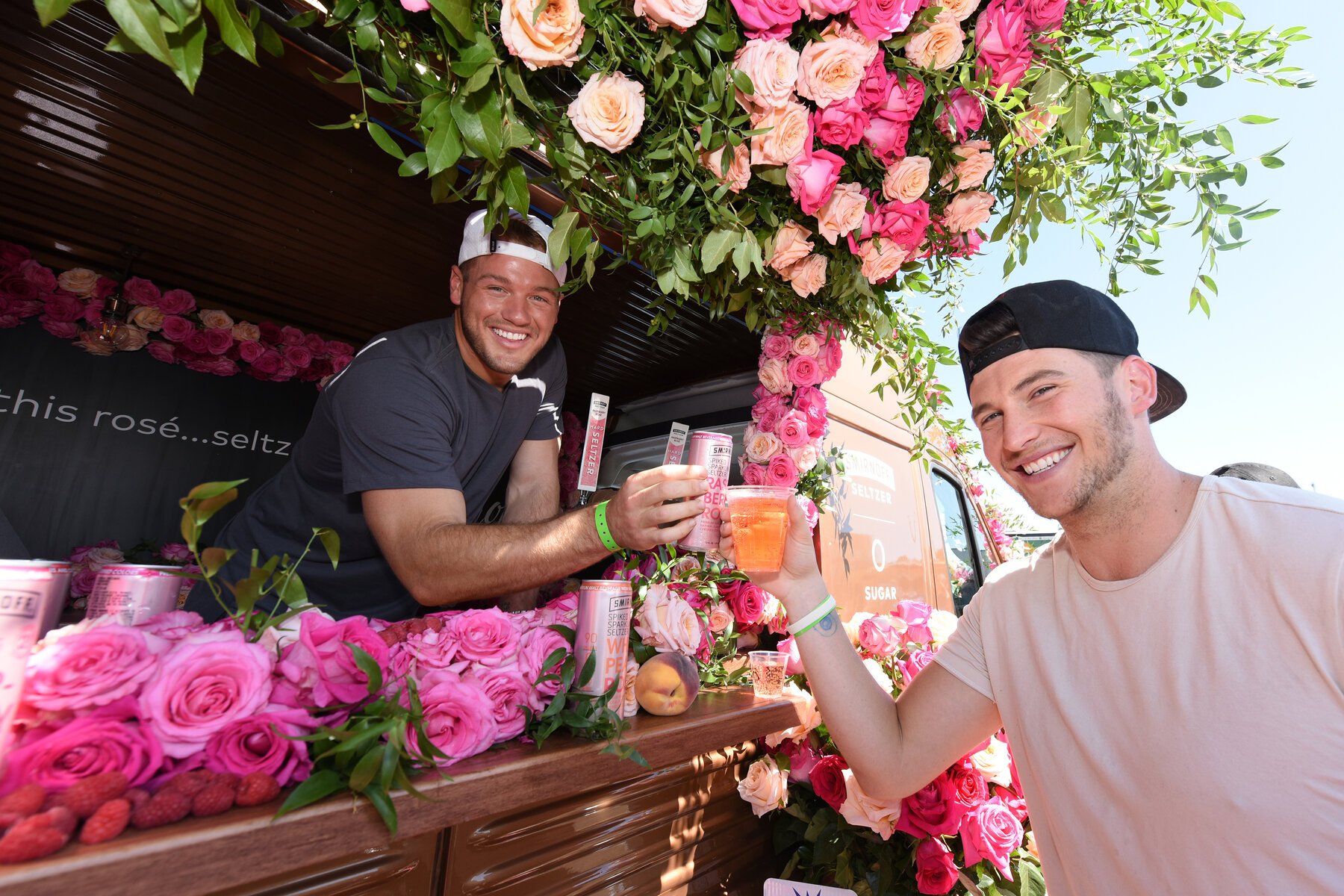 Blake Horstmann talks about becoming an influencer after appearing on 'The Bachelorette'
Before Horstmann was an influencer, DJ, and podcast host, he sold beer. In an Instagram Q&A he did with his followers back in Aug., one fan asked him about his pre-fame work life.
"I sold beer lol," he wrote. "Worked for Coors Distributing Company. It's a fun industry, but trust me those beer reps work damn hard. It isn't just drinking beer and shaking hands lol."
During the same Q&A another fan asked Horstmann if he's "ever embarrassed by selling things and having 'promo codes' on Instagram."
"Haha sometimes," he responded. "I always make sure it's products or experiences I use. Never thought I would be an 'influencer' lol. But don't act like you wouldn't."
Horstmann did another Q&A on Nov. 30 where he spoke more about the opportunities contestants are presented with after their season airs.
"Do bachelor(ette) contestants maintain real jobs after the show?" asked one fan.
"I mean ya some do," he responded. "I kept selling beer for 8 months after the show. But then eventually you are literally losing money by having a 9-5 job. You miss out on opportunities and appearances. It was a very difficult decision to quit my job. It's hard to let go of security like that."
The reality star went on to say that he doesn't "think people understand the amount of money people make off of brand deals."
"Cracks me up when people make fun of us for 'selling out,'" he wrote. "Like some of these girls off the show make close to 7 figures the first year. *Cue women signing up for the show." 
Blake Horstmann's advice for anyone who goes on 'The Bachelor' or 'The Bachelorette'
Another fan asked Horstmann what advice he'd give to "people coming off the show."
While the money and opportunities contestants are often presented with are likened to "[winning] the lottery" by Horstmann, it all comes at a cost.
"People are going to love you one minute and hate you the next and hate you one minute and love you the next," he wrote. "They are gonna hate you for dumb reasons. But love you for even dumber reasons. Live the life you want. Don't let producers, managers, or sudden new 'friends' tell you how to live. They won't be there in a year or 2. Hell prob not even 6 months."
Still, though, Horstmann urges contestants to "enjoy it."
"You basically won the lottery," he continued. "Don't let people guilt you for taking advantage of opportunities. Those people would do the say every time. #HATERSGONNAHATE."