'The Bachelorette': Blake Moynes' Reaction to Katie Thurston Moving on Was More Extreme Than You Think, and Somehow His Mom Was Involved
Breakups are tough, especially when the whole world watched you fall in love and promise forever to that person. Blake Moynes and Katie Thurston got engaged on Katie's season of The Bachelorette. They recently announced that they had ended the engagement and were going their separate ways. But it seems that Katie has already moved on to someone else from within the franchise, and Blake is not too happy about it.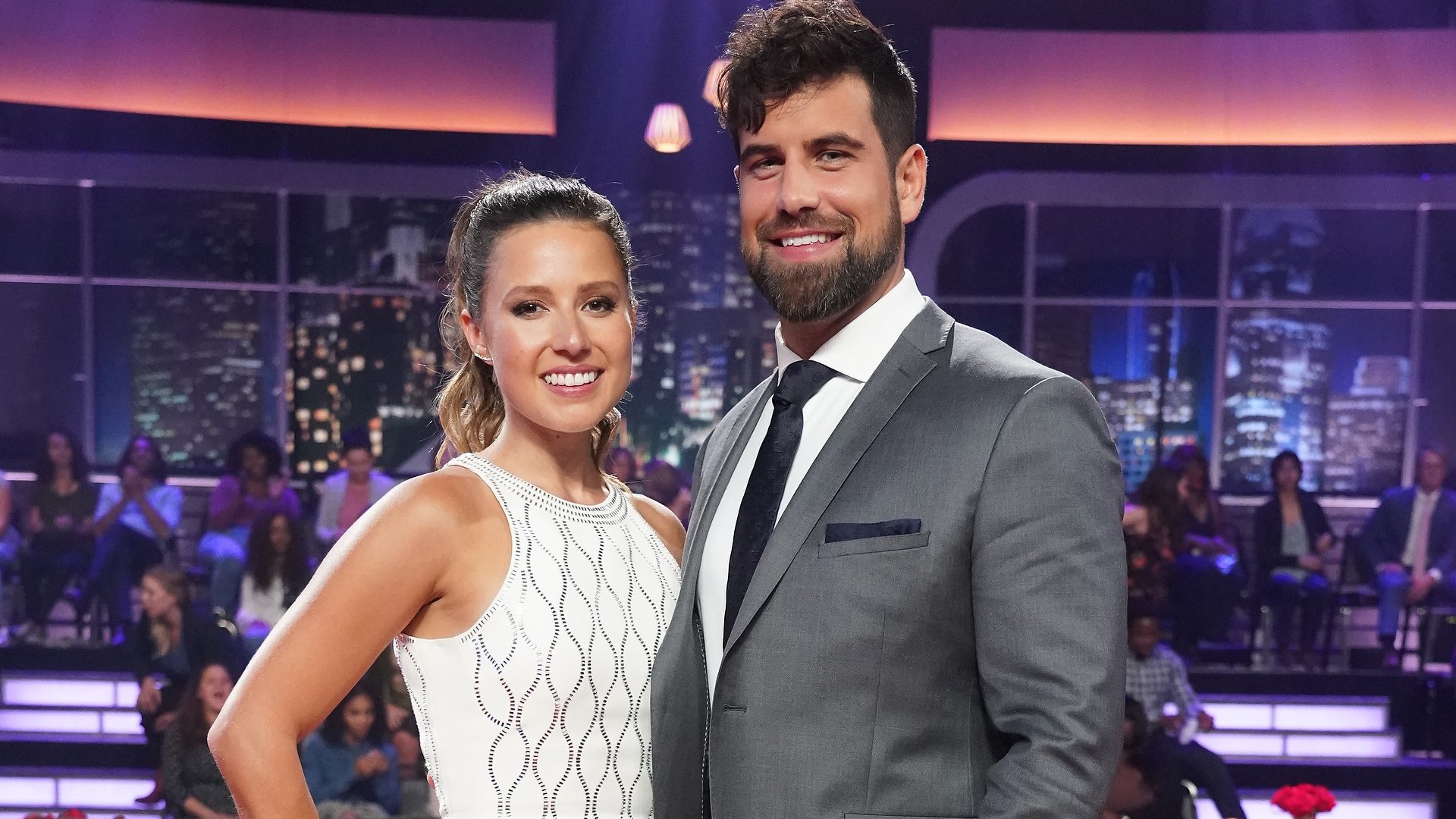 Katie Thurston and Blake Moynes' breakup
Blake got down on one knee at the end of Katie's season. At the time, the two seemed enamored with one another and like a pretty good match. But in October, the pair called things off.
"It is with mutual love and respect that we have decided to go our separate ways," the pair wrote in a joint statement posted to Instagram. "We are so grateful for the moments we shared together and the entire journey that has unfolded this year, but we ultimately have concluded that we are not compatible as life partners, and it is the most caring choice for both of us to move forward independently. We ask for kindness and privacy as we both navigate this transition. Both of us will forever want the best for one another and ask you to please support us in our decision."
Katie is dating John
In the spirit of Christmas, Katie recently did a 12 Days of Messy challenge where she dedicated songs to some of her exes. On the last day, she chose Taylor Swift's "Begin Again" for John. She shared a number of videos of them together, as well as the clip of John's limo entrance.
"She finally came to realize that John is a better fit than anyone else she met on the show," a source told Page Six.
"She told producers at the beginning of her season that John caught her eye and she regrets that she got distracted by the other men along the way," the source continued. "But she's hopeful they can start a new chapter off-camera. She's smitten." 
Blake Moyne's reaction to Katie Thurston moving on
Some fans were not excited about Katie moving on so quickly.
""I really like you but I'm gonna go against the grain and say you're doing things to just get under Blake's skin," one fan wrote on Instagram. "Too soon, Katie. Too soon."
And Blake may not have been a fan either as he quickly unfollowed Katie. The Instagram hate continued with Blake's mom Emily Moynes, as according to Us Weekly, she liked a shady post directed at Katie.
"Nah this is terrible on Katie's part," the post read. "I feel truly sorry for Blake. In any relationship, you put a sense of 'trust' in one another, especially long-distance relationships. There's no denying the dishonesty and deception for months upon months."