'The Bachelorette': This Is What Blake Moynes Said When He Slid Into Katie Thurston's DMs
Blake Moynes recently showed up on 'The Bachelorette' in an effort to win Katie Thurston's heart. Now, he's revealing what he said to Thurston before the show.
Blake Moynes recently crashed Katie Thurston's season of The Bachelorette. At first, Thurston was shocked to see him but it wasn't her first time interacting with the former contestant. Before Thurston was announced as the Bachelorette, Moynes slid into Thurston's DMs. Now he's finally revealed what he said.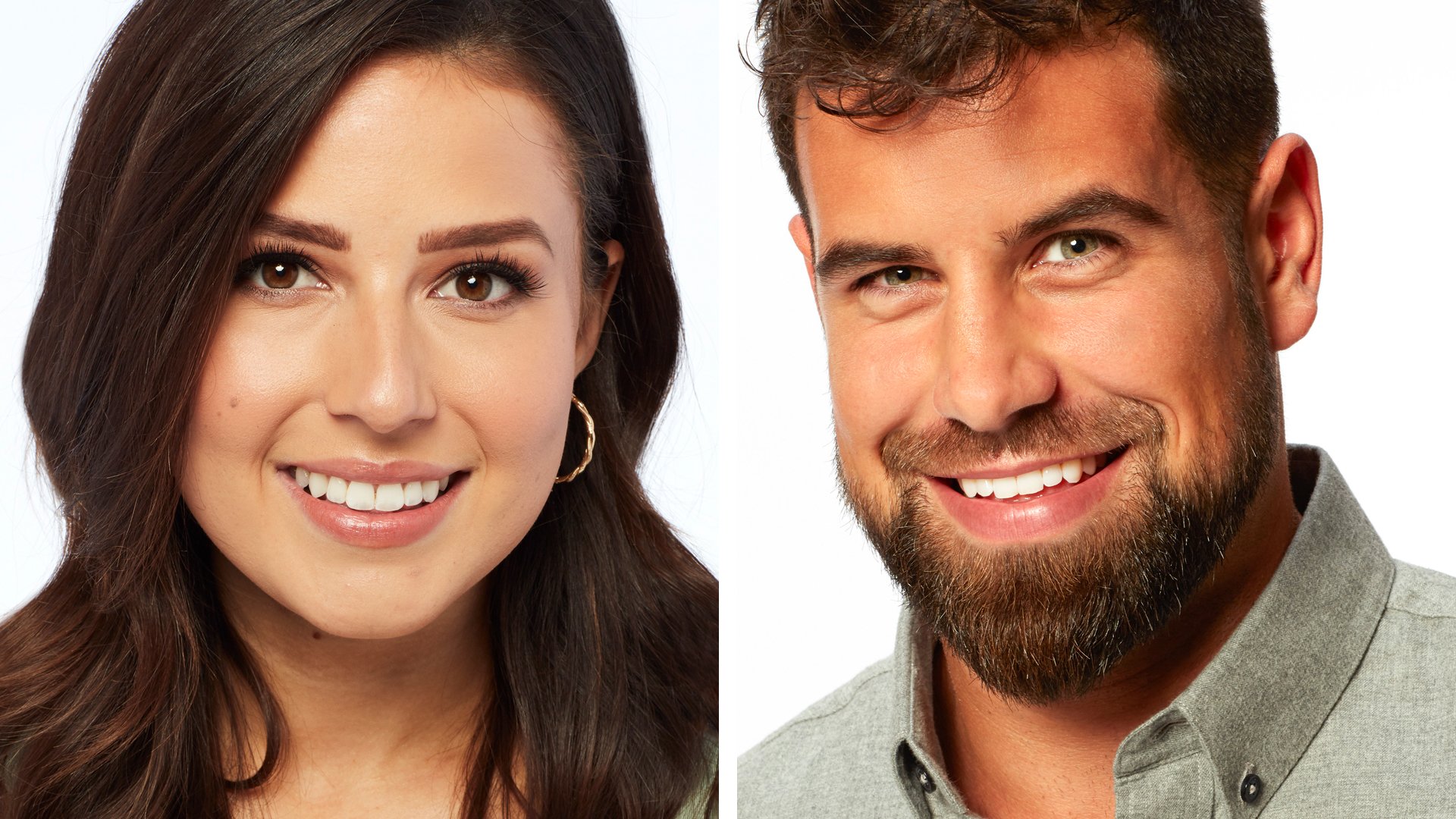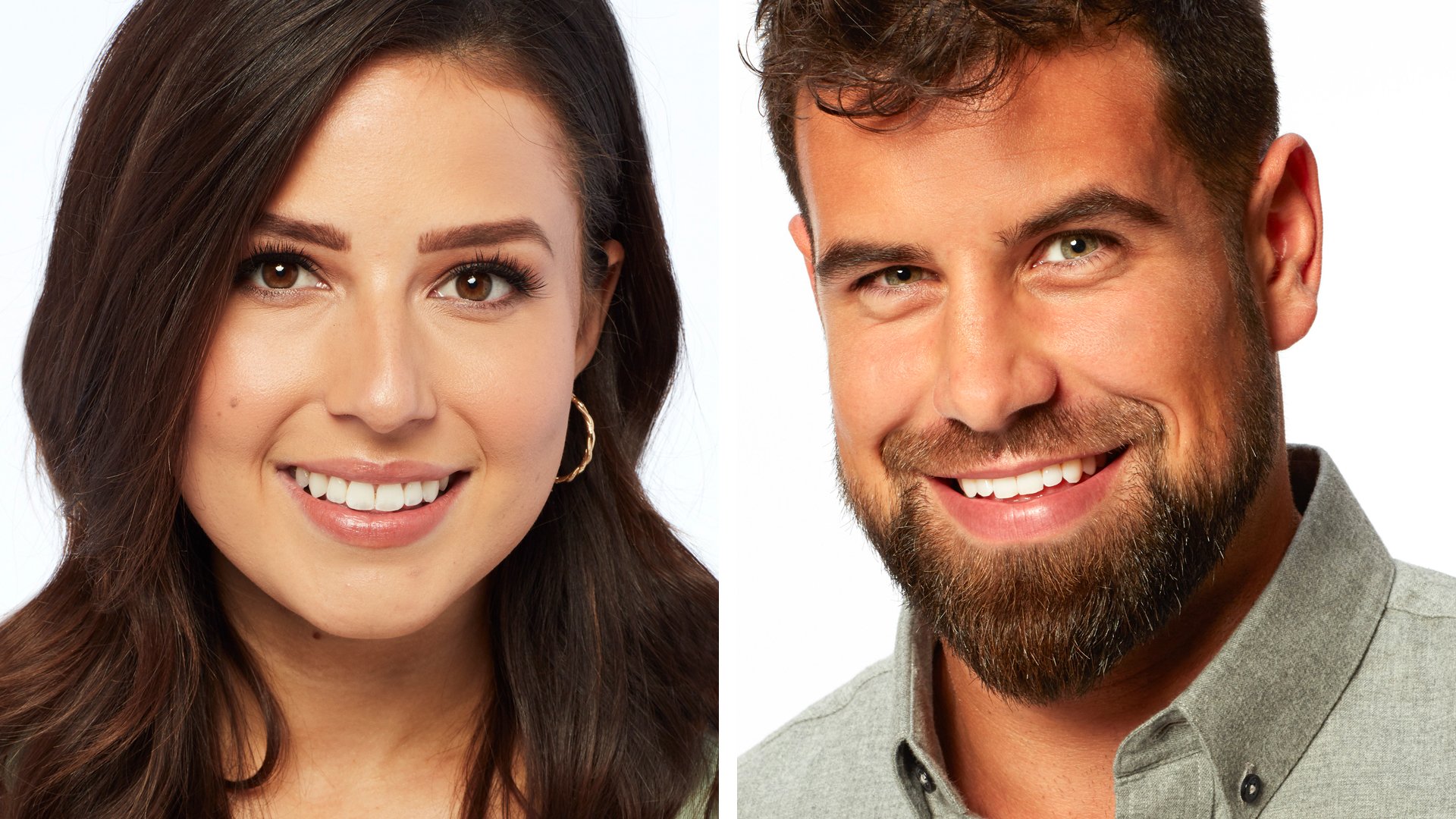 What did Blake Moynes say to Katie Thurston before 'The Bachelorette'?
From the moment Moynes saw Thurston come out of the limo on Matt James' season of The Bachelor, he knew there was something special about her.
"She came out of that limo with that vibrator. I was like, 'Yeah, I like what she's about,'" Moynes said on the  Click Bait with Bachelor Nation podcast. "But it's not that fact that she had a f—ing vibrator, that's not what I was like, 'Oh yeah, that's my girl.' It's the fact that she had the balls to have fun with it and go with the flow."
So, he decided to send her a quick message.
"It was just literally a simple reach out — it wasn't like, 'Hey, I'm into you,'" he revealed. "Like no, it was like, 'I f—ing love that you did that. That was f—ing awesome. Good for you. Like, this and that. Like, it wasn't like, 'Hey super into you, want you.' No."
In her own interview, Thurston pretty much shared the same sentiments.
"I definitely knew who he was, which also Tayshia's ex-boyfriend! So that's weird," the Bachelorette told Us Weekly. "We had chatted before, but usually what happens is, like, the guys will reach out to the women once they're eliminated and be like, 'Good luck, you did great.' Like very generic, you know? And so to see him, I was like, 'Why is he here?' Like, 'What's happening?'"
Blakes arrival to the show
As Bachelorette fans know, Moynes already dated Clare Crawley and Tayshia Adams. So, when he showed up on the show again, everyone, including Adams and Thurston, was a bit skeptical.
"I was like, 'First of all, what are you doing here? But also, I know your heart, you're a kind person, and if this is where you feel like you should be, then I'm going to support you in that,'" Adams told People of her ex wanting to join the competition.
Ultimately, Thurston decided to let Moynes stay on the show. After the rose ceremony, she went to Moynes' hotel room to let him know the good news.
"I had no idea if she was going to come to my room," Moynes said on the podcast. "I had no idea what was going to happen. As it got late into the night I knew the rose ceremony had started, I thought I was good for the night. I had no idea. I just went to bed thinking, 'Okay, this is another day, I have a whole 'nother day before anything happens.' So I think they knew that I was probably thinking that way, so they stirred the pot a little bit with having her show up in the middle of the night and catch me off guard."