'The Bachelorette': Blake Moynes Teases Joining Michelle Young's Season
Katie Thurston is down to her final three men on The Bachelorette, Greg Grippo, Justin Glaze, and Blake Moynes. This may be the furthest that Moynes has made it on the show but it's not his first or second time dating a Bachelorette. Before dating Thurston, Moynes dated both Clare Crawley and Tayshia Adams. Now, he's talking about joining Michelle Young's season.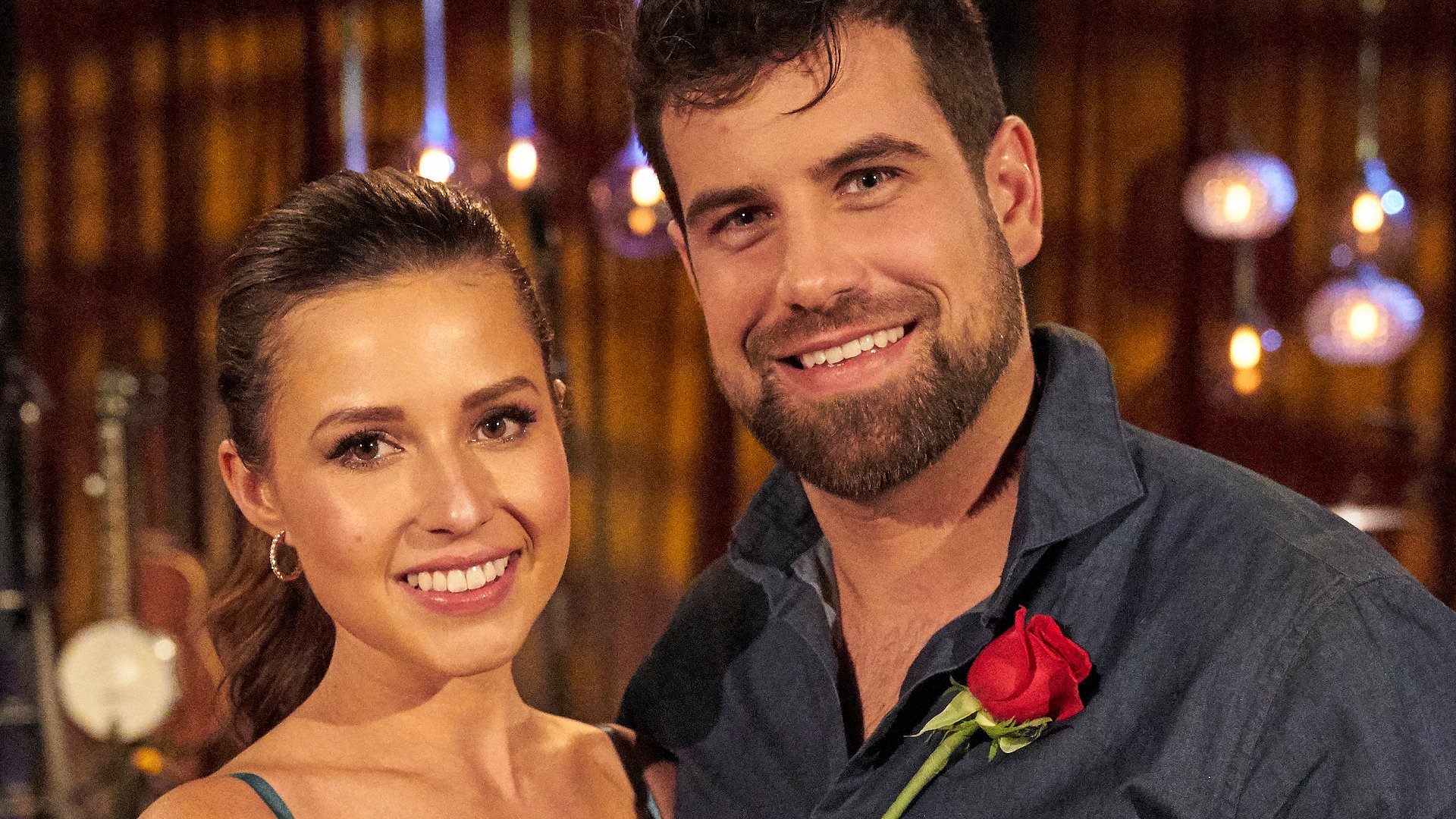 Blake teases joining Michelle's season of 'The Bachelorette'
This round of The Bachelorette was actually pretty unique as Michelle Young was announced as the Bachelorette before Thurston's season even began. So, men applying to appear on The Bachelorette knew exactly who they were competing for.
Recently, an Instagram account posted the preliminary casting for Young's season, according to Us Weekly.
"And on what episode can we expect Blake to come in?" one user commented on the post.
"Waiting on Michelle to respond to my DM first …" Moynes responded.
Blake also slid into Katie's DMS
Moynes was apparently interested in Thurston from the moment she showed up on Matt James' season of The Bachelor.
"She came out of that limo with that vibrator. I was like, 'Yeah, I like what she's about,'" Moynes said on the Click Bait with Bachelor Nation podcast. "But it's not that fact that she had a f—ing vibrator, that's not what I was like, 'Oh yeah, that's my girl.' It's the fact that she had the balls to have fun with it and go with the flow."
So, he sent her a direct message.
"It was just literally a simple reach out — it wasn't like, 'Hey, I'm into you,'" he continued. "Like no, it was like, 'I f—ing love that you did that. That was f—ing awesome. Good for you. Like, this and that. Like, it wasn't like, 'Hey super into you, want you.' No."
Katie Thurston was initially worried about Blake joining 'The Bachelorette'
Moynes showed up on Thurston's season late and first talked to former fling, Adams, before approaching Thurston.
"I was like, 'First of all, what are you doing here? But also, I know your heart, you're a kind person, and if this is where you feel like you should be, then I'm going to support you in that,'" Adams told People of Moynes crashes the show.
When Moynes did talk to Thurston, she was initially unsure of him joining the competition.
"I definitely knew who he was, which also Tayshia's ex-boyfriend! So that's weird," Thurston told Us Weekly. "We had chatted before, but usually what happens is, like, the guys will reach out to the women once they're eliminated and be like, 'Good luck, you did great.' Like very generic, you know? And so to see him, I was like, 'Why is he here?' Like, 'What's happening?'"
But she eventually let the Canadian join the competition. Since then, she and Moynes have grown close and he has been a frontrunner for his entire time on the show. Now, he is in Thurston's top three, so if he does end up on Young's season, something must have gone horribly wrong between him and Thurston.
RELATED: 'The Bachelorette': Katie Thurston Teases What Blake Moynes Really Painted