'The Bachelorette': Who Is Brandon Jones? Instagram, Age, Job, and Spoilers About Michelle Young's Contestant
The Bachelorette Season 18 with Michelle Young is about to begin, and many fans are curious to find out more about cast member Brandon Jones, aka Brandon J. Viewers are bound to fall in love with the new contestant. So who is Brandon J. on The Bachelorette 2021? Here's everything you need to know about the reality star, including his Instagram, age, real job, and spoilers about his journey with Michelle on the ABC reality series.
[Spoiler alert: This article contains potential spoilers about Brandon Jones (Brandon J.) and Michelle Young on The Bachelorette Season 18 in 2021.]
Who is Brandon Jones on 'The Bachelorette' Season 18 with Michelle Young?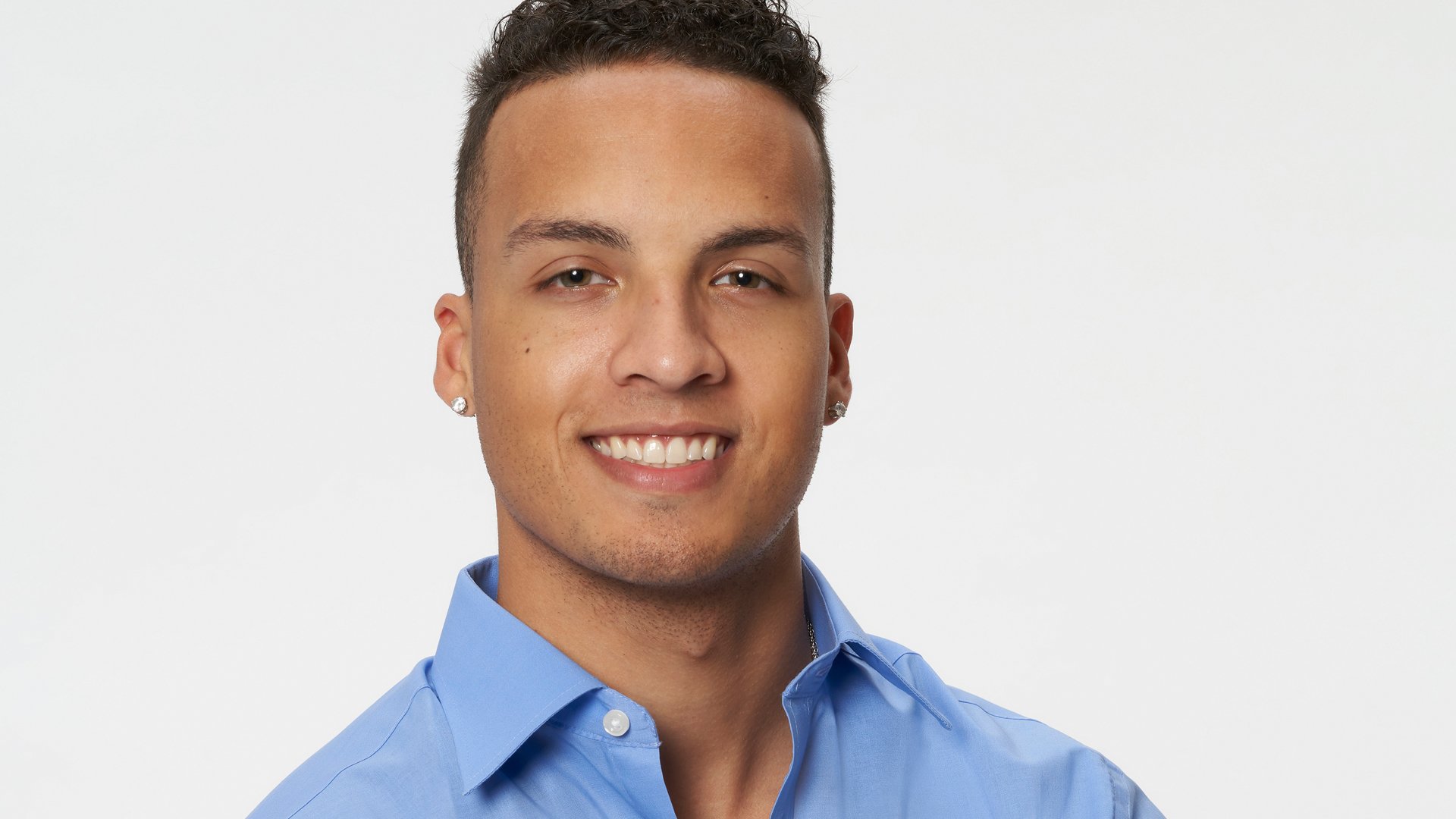 Brandon J. — who is not to be confused with Brandon Kieffer (Brandon K.) — could definitely be the perfect match for Michelle on The Bachelorette Season 18. According to Brandon J.'s ABC bio, he is from Portland, Oregon, and he is serious about settling down with someone soon. 
Meanwhile, co-hosts Tayshia Adams and Kaitlyn Bristowe recently dropped teasers about The Bachelorette cast on Instagram, and they seem to support Michelle and Brandon J. together. Tayshia commented on their shared love for basketball, and Kaitlyn noted that their romance "could work." They also suggested that Brandon J. will probably end up becoming a fan-favorite
"I think people are gonna like him," Kaitlyn said. "He's very sweet." 
Then Tayshia noted that Brandon J. is not only very sweet, kind, and confident, but he is also incredibly passionate.
"That's one quality that definitely came across to us," she said. "He's a very passionate individual."
How old is Brandon Jones and what does he do for a living?
According to Brandon J.'s Bachelorette profile, he has a solid job. The new reality star currently works as a traveling nurse recruiter. Meanwhile, Brandon J. is 26-years-old, but don't discount the cast member's young age. On Instagram, both Kaitlyn and Tayshia noted that the contestant is mature.
"He looks like a little baby face, but he's very mature," Kaitlyn said.
Tayshia added, "I think he definitely has a baby face look, but I would not discredit him at all."
What is Brandon J's Instagram?
The Bachelorette fans can find Brandon J. on Instagram under the handle @bmacjones. As with most Bachelor Nation stars, his social media feed is filled with fun photos of himself with family and friends. As of this write-up, Brandon J. has a little less than 2 thousand followers, but it's likely that will increase dramatically following The Bachelorette Season 18 premiere.
Meanwhile, Brandon J. has teased his appearance on the ABC reality series, and he claimed he is "proud" to be part of the franchise now. So hopefully, things with Michelle ended well.
"Proud to officially announce my Bachelor Nation journey! Hitting your TV screens Oct 19 on ABC. Stay tuned," Brandon J. wrote on Instagram in September 2021.
Will Brandon Jones and Michelle Young end up together, according to 'The Bachelorette' 2021 spoilers?
For now, Bachelorette fans will have to wait and see what happened to Brandon J. and Michelle while filming the show, but it doesn't look like the cast member will win season 18. 
On Oct. 6, Bachelor Nation blogger Reality Steve claimed the contestant will make it through to the final two. The spoiler guru shared photos of Michelle and Brandon J. together on a jet ski date merely two days before the final rose ceremony. However, Reality Steve claimed Nayte Olukoya is Michelle's winner in The Bachelorette finale. 
Whether The Bachelorette spoilers are correct about Brandon J. and Michelle, we certainly hope they both receive their happy ending. So stay tuned for updates.
The Bachelorette Season 18 with Michelle Young airs Tuesday nights on ABC.