'The Bachelorette': Which Cast Member Planned His 'Every Move' in Michelle Young's Premiere? An Investigation
We theorize which of Michelle Young's cast members in 'The Bachelorette' Season 18 is the one who planned out his every move in the 2021 premiere, based on what co-hosts Tayshia Adams and Kaitlyn Bristowe revealed about the contestants prior to the first episode.
Get your Bachelorette bracket ready because Michelle Young's premiere for season 18 starts on Tuesday, Oct. 19, and there's already one mystery man captivating everyone's attention. In the preview for the first episode, one of Michelle's cast members seemingly plans his "every move," and it's allegedly alarming for The Bachelorette star. So here are a few clues co-hosts Tayshia Adams and Kaitlyn Bristowe have shared about the whole charade and who we think is behind all the spreadsheets.
Michelle Young's cast member planned his every move in 'The Bachelorette' Season 18 premiere
Midway through The Bachelorette Season 18 promo trailer, Tayshia and Kaitlyn tell Michelle about an "alarming" discovery during her premiere. 
"We found something that was actually really alarming," Tayshia says in her night one dress. "Someone is planning out their every move."
Michelle is visibly shocked, and The Bachelorette teaser jumps to a shot of a cast member pulling out folders in their hotel room. Then dozens of papers are scattered everywhere, highlighting the magnitude of the planning. Michelle's silver dress from the premiere is also shown in the corner of the room, which probably means she's going to get to the bottom of this storyline in the first episode. So who is the mystery man in question? 
'The Bachelorette' host Tayshia Adams drops a clue about what happened in Michelle Young's premiere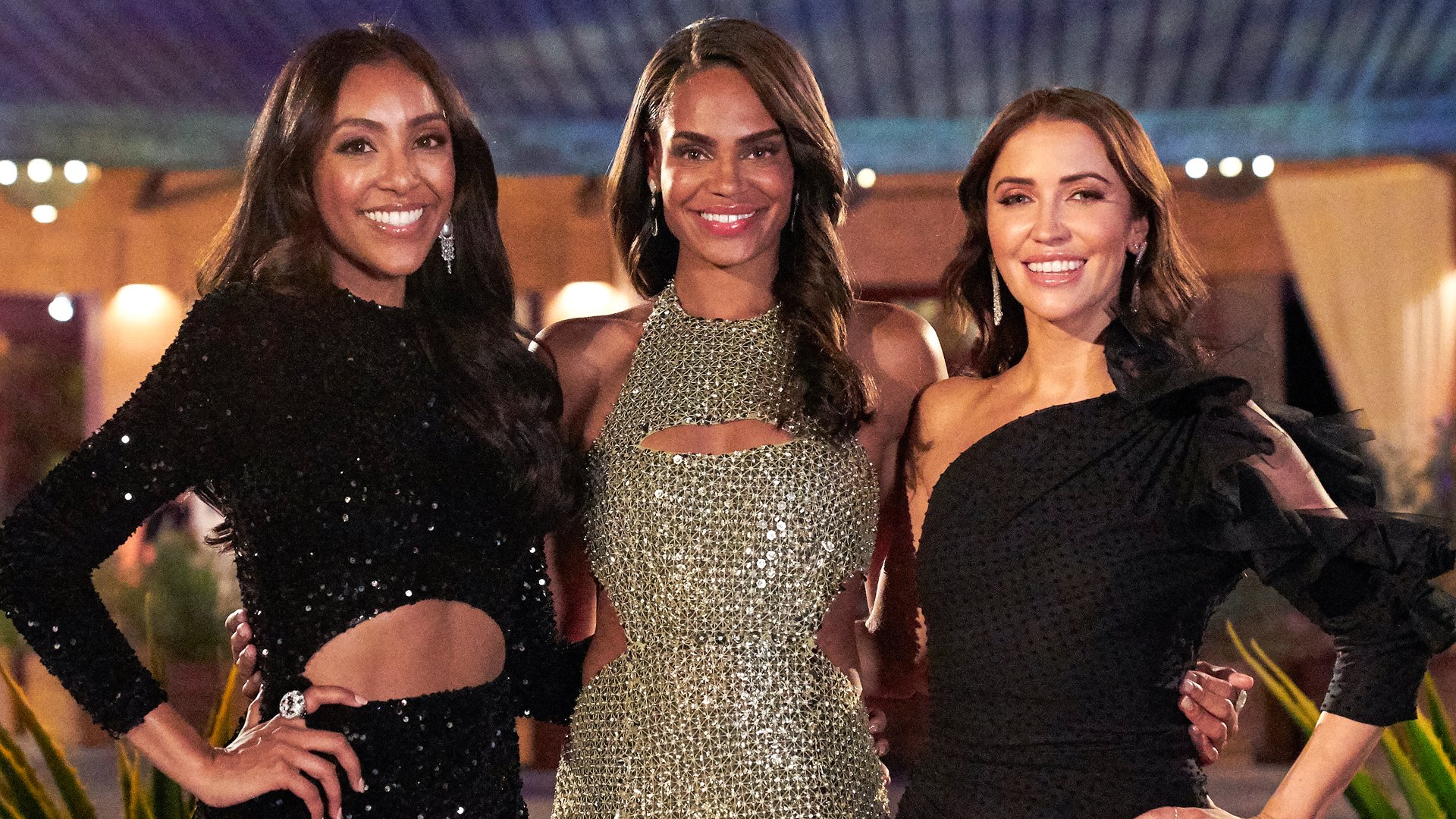 Long before The Bachelorette premiere, Tayshia dropped a hint about Michelle's contestant during an episode of the Click Bait podcast. Bachelor in Paradise star Joe Amabile asked what the deal was with all the notebooks and folders. Then Tayshia confirmed the situation involved a spreadsheet about dating on night one.
"Look, let's just say I've never seen an excel spreadsheet when it comes to dating before," Tayshia said. "Some people… like to write everything down, and it's definitely something to look out for on night one. Never seen it before."
'The Bachelorette' hosts Kaitlyn Bristowe and Tayshia Adams say Ryan Fox loves a good spreadsheet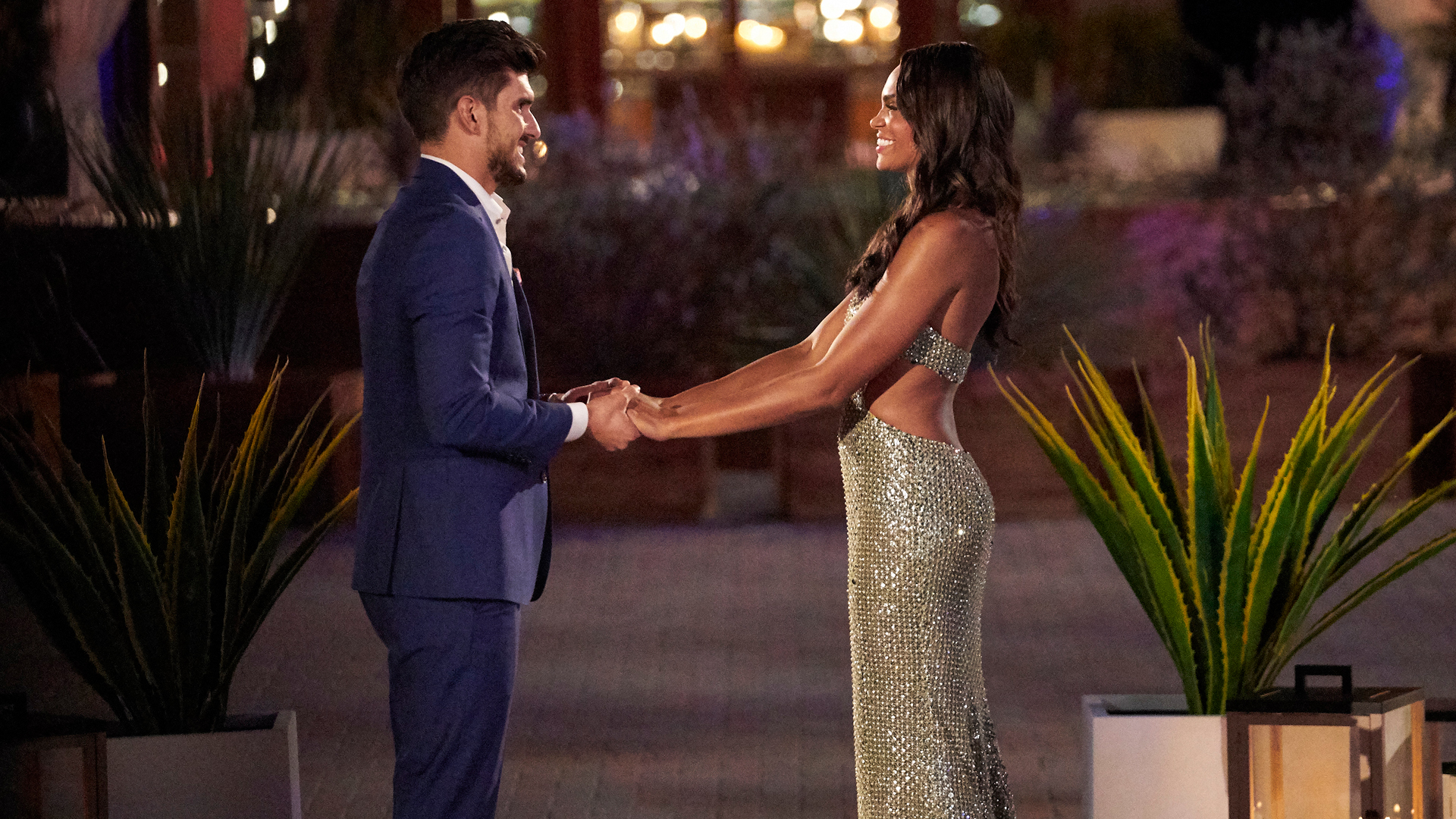 When introducing The Bachelorette Season 18 cast on Instagram, Tayshia and Kaitlyn correlated Michelle's suitor, Ryan Fox, with spreadsheets. The two co-hosts read off the contestant's ABC bio, which reveals Ryan is a "planner who creates lists for all endeavors he pursues." The profile also suggests the 30-year-old is looking for someone who "checks off all his boxes," and confirms that he "LOVES spreadsheets." Then both Kaitlyn and Tayshia made sure to reiterate the points. 
"He loves his spreadsheets, you know, and checking off boxes," Tayshia said.
Kaitlyn added, "Ryan loves a spreadsheet, and you might see some of that because he sure does."
Tayshia also noted that Ryan "comes through" during Michelle's Bachelorette premiere in a "very big way." Now, we think Ryan could be the one who planned his every move on night one. But, of course, this is merely a fan theory at this point. So we'll have to watch how Michelle and Ryan's story unfolds in the first episode of The Bachelorette. Stay tuned.
The Bachelorette Season 18 premiere date is Tuesday, Oct. 19, 2021.