'The Bachelorette' Cast Promo Teases Michelle Young's 30 New Suitors
Get ready, Bachelor Nation fans. ABC just dropped The Bachelorette Season 18 cast list and a new teaser to hype up the men from Michelle Young's upcoming journey. So what can fans expect? From the looks of the latest Bachelorette cast promo, viewers are in for a treat on Oct. 19.
[Spoiler alert: This article contains spoilers about The Bachelorette Season 18 with Michelle Young.]
ABC confirms Michelle Young's cast for 'The Bachelorette' Season 18 in 2021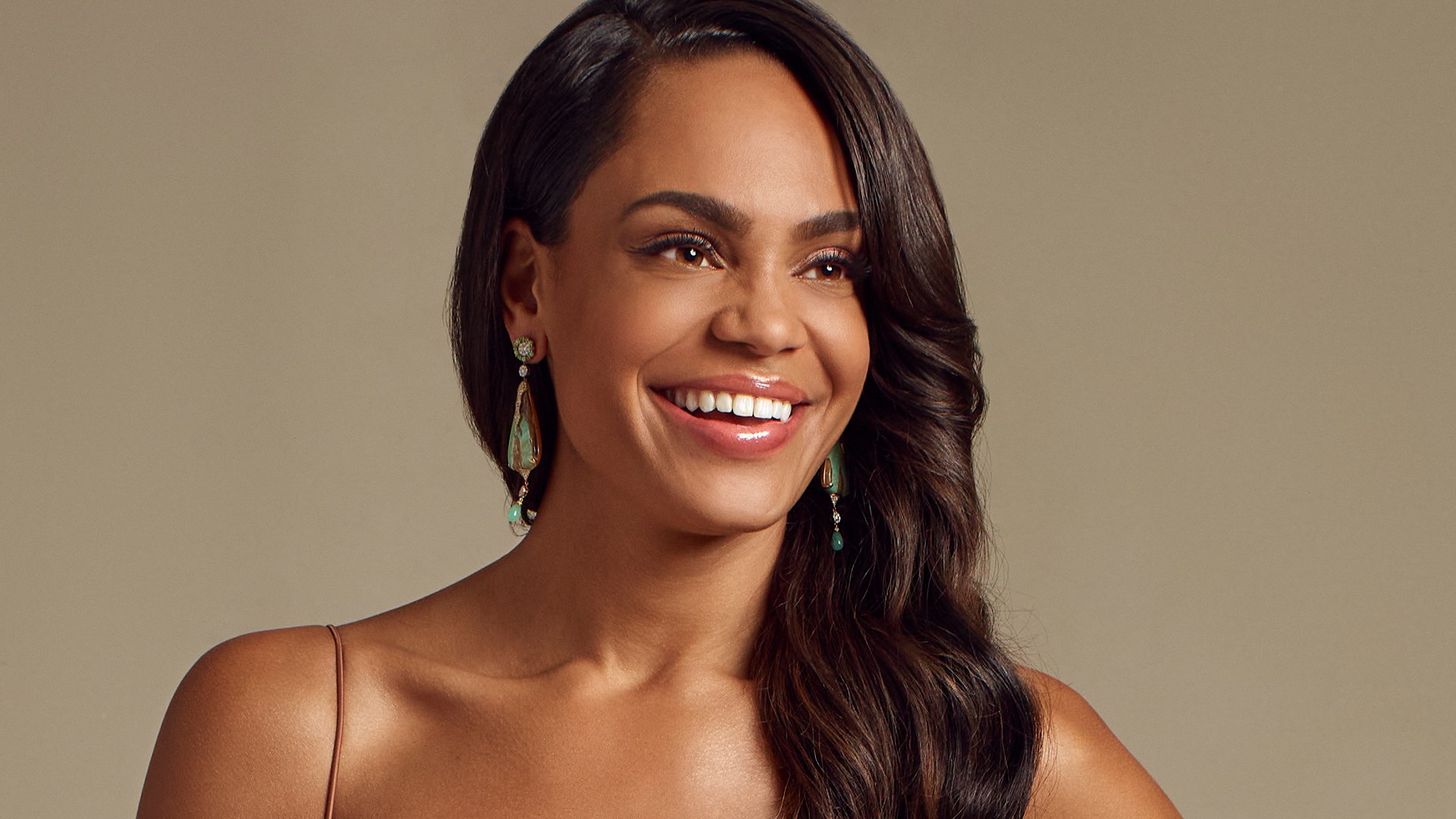 A few weeks before The Bachelorette premiere on Oct. 19, ABC confirmed the 30 men vying for Michelle's heart. The list includes a number of well-rounded individuals — on paper. But is anyone the perfect match for Michelle? We'll have to wait and see. Here are all the official cast members from The Bachelorette Season 18, according to ABC: 
Alec, 29, an engineer from North Charleston, SC
Brandon J., 26, a traveling nurse recruiter from Portland, OR
Brandon K., 29, a brand manager from Austin, TX
Bryan, 31, an NFL player from Chicago, IL
Casey, 36, an advertising creative director from Miami Beach, FL
Chris G., 28, a motivational speaker from Halifax, Nova Scotia, Canada
Chris S., 28, a commodities broker from West Hollywood, CA
Clayton, 28, a medical sales rep from Columbia, MO
Daniel, 26, a firefighter from Austin, TX
Edward, 27, a wellness coach from Los Angeles, CA
Garrett, 33, a tech CEO from Salt Lake City, UT
Jack, 30, a former Army officer from Philadelphia, PA
Jamie, 32, a biotech CEO from San Diego, CA
Joe, 28, a real estate developer from Minneapolis, MN
JoMarri, 26, a personal trainer from Fresno, CA
Leroy, 27, a biomedical Ph.D. student from Dallas, TX
LT, 38, a yoga guru from Bellevue, WA
Martin, 29, a personal trainer from Miami, FL
Mollique, 36, an academic administrator from San Diego, CA
Nayte, 27, a sales executive from Austin, TX
Olu, 27, an IT analyst from Newark, NJ
Pardeep, 30, a neuroscientist from Brooklyn, NY
Peter, 26, a pizzapreneur from Port St. Joe, FL
PJ, 30, a firefighter from Houston, TX
Rick, 32, a medical sales rep from Los Angeles, CA
Rodney, 29, a sales rep from Rancho Cucamonga, CA
Romeo, 32, a mathematician from New York City, NY
Ryan, 30, an environmental consultant from San Jose, CA
Spencer, 25, a financial crimes analyst from Cleveland, OH
Will, 28, an academic interventionist from Grand Rapids, MI
'The Bachelorette' cast promo teases first look at Michelle Young's men
While ABC dropped cast photos of the men from Michelle's season of The Bachelorette, the network released a new promo on YouTube to tease what the suitors are like in real life. The lighthearted preview starts with a night one entrance. A man in an ice cream truck asks Michelle whether she ordered a "double scoop of love." Then Michelle replies, "I sure did!"
The Bachelorette promo also highlights other cast members as they laugh and dance awkwardly in front of producers. Viewers can clearly see Brandon K., Chris S., Jack, Clayton, Jamie, Mollique, Nayte, PJ, Joe, Peter, Romeo, Garrett, Olumide (Olu), Brandon J., Leroy, Daniel, Rodney, Will, Edward, Alec, JoMarri, and Martin. 
Meanwhile, some of the new Bachelorette stars gush over Michelle. LT says the new lead is "absolutely flawless," and Rick compliments her smile. Then Casey describes Michelle as "sweet" and "down to earth," and Chris G. says she has the "whole package." Ryan, Pardeep, Spencer, and Bryan also share what they're looking for in a partner, and all their answers certainly suggest Michelle is their ideal match.
Finally, the new Bachelorette promo teases some romance. Sparks fly as Michelle kisses a few cast members on one-on-one dates and cocktail parties. One man even says he's "falling in love" with her. Then, of course, the preview dives right into the drama. 
At one point, someone says there are "a lot of guys" who aren't there for the right reasons. It also seems like Michelle will have to confront the situation, as the preview cuts to a shot of her staring down one of her suitors. Then in a voiceover, someone says another cast member is a "wolf in sheep's clothing." A man also says he's "a little bit happier" when others are sent home.
The Bachelorette Season 18 seems to be filled with a good mixture of drama and romance. Now, it seems Michelle is ready to take on the whole experience. 
"I am looking for someone who can take my breath away," Michelle says as The Bachelorette promo ends. "Bring on the men."
What to expect from 'The Bachelorette' 2021 contestants
For now, Bachelorette fans will just have to tune in on Oct. 19 to find out more about Michelle's cast. But judging from the promo, it seems like there's a lot to look forward to. Meanwhile, co-host Tayshia Adams recently hinted what to expect from the suitors this season. 
"I do have to say I have met all the men from Michelle's season, and there are some amazing guys in her cast," Tayshia said on the Click Bait podcast on Sept. 16. "I cannot wait for you guys to watch her season. It's gonna be really good."
She continued, "There are some guys that you would've never expected to surprise you the way that you do."
Bachelor in Paradise Season 7 airs Tuesdays on ABC.