'The Bachelorette': Chris Harrison Defends Clare Crawley, Asks Fans Why They're Mad
Clare Crawley has officially found love. On last week's episode of The Bachelorette, she broke up with all of the other contestants and told Dale Moss that she was in love with him. He reciprocated those feelings and the two got engaged. Fans have been upset at the quick nature of Crawley's relationship with Moss but now host Chris Harrison is defending the Bachelorette.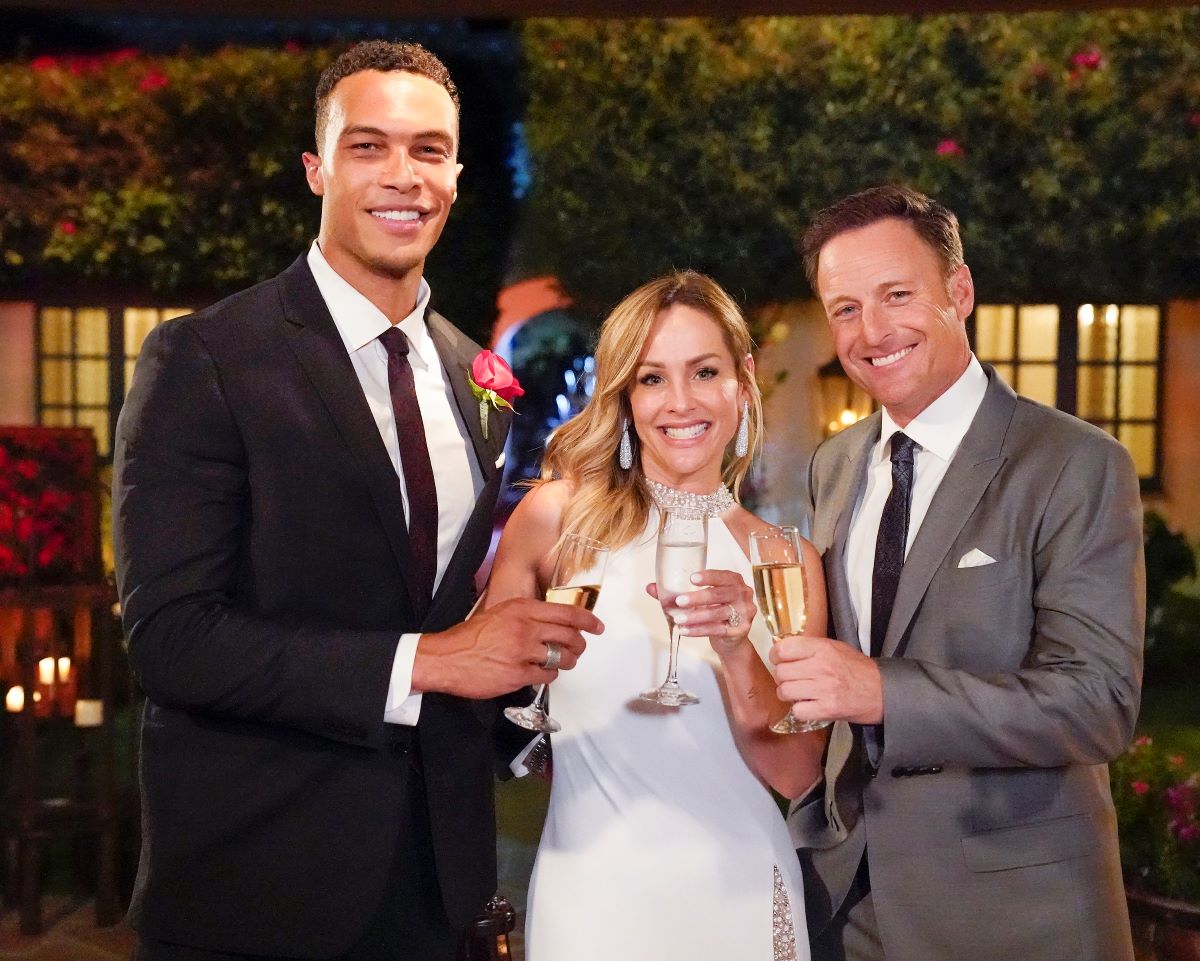 Clare Crawley knew Dale Moss was the one
Before the season started filming, Crawley looked up all of her guys on social media. Even then, Moss stood out for her.
"Dale, in a lot of his Stories, he would talk about his mom and he'd talk about his family," Crawley told Entertainment Tonight.. "He was with his family a lot and that is something that deeply resonates with me. I just felt on any level, whether it be friendship, whether it be a romantic connection, I just felt like there would be that good connection with him. But you ultimately don't know if it's a romantic connection, because you're just seeing him through social media."
And then, when Moss walked out of the limo, Crawley felt an immediate spark. She even called him her husband on that first night.
"That was something that you can't really anticipate with anybody, you don't know," she told the outlet of her "electric" connection with Moss. "[But I didn't know] like, was he feeling that? Are we on the same page?
"Usually in my experience as relationships go, there's always somebody that's ahead of the other person," she continued. "It's really rare that you connect on that same page at the same time, so it was just — it was one of those magical things that I guess just happens."
Drama with the other contestants
Crawley's feelings for Moss became blatantly obvious to the other men on the show. Crawley began canceling dates to get more one on one time with Moss and even when she would talk to the other men, she often managed to steer the conversation toward Moss. When she eventually came clean to the men and told them that she wanted to be with Moss, many thought that she wasted their time and should apologize for pretending to give them a chance.
Crawley has also gotten a lot of heat from fans on social media for not giving the Bachelorette process more time.
Chris Harrison defends Clare Crawley
After Harrison famously told Crawley that she "blew up" The Bachelorette, fans wondered how the host felt about Crawley and the job she did as the lead. On The Ben and Ashley I. Almost Famous podcast, Harrison actually defended Crawley.
"There is nothing that Clare has done that deserves anger and for her to be vilified," he said. "Why are you mad that this woman found the love of her life and got engaged. I just want to ask everybody to have a little bit of grace and understanding, and also support Tayshia as the new Bachelorette."
In fact, Harrison is happy for Crawley.
"I just want to clear it up that at no point, I was disappointed in Clare," he said. "No point were any of us disappointed. In fact, it was the contrary. We love you, we're here for you."
The Bachelorette continues with Tayshia Adams on Tuesdays at 8 p.m. ET on ABC.