'The Bachelorette': Clare Crawley and Dale Moss Are 'Working' on Their Relationship
 Clare Crawley and Dale Moss have had one of the most confusing relationships in Bachelorette history. First, they fell in love so quickly that Crawley had to end her season early. Then, they broke up just months after their engagement went public. Now, the two are reportedly working on their relationship.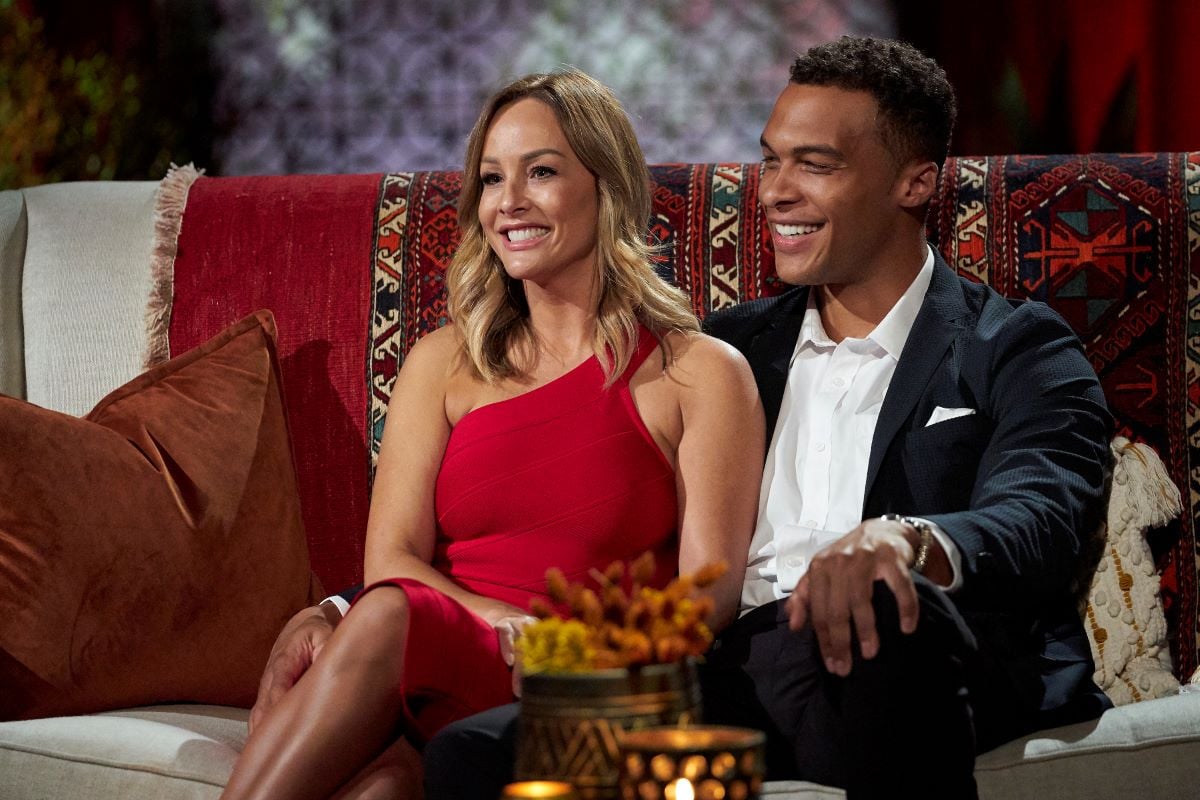 Clare and Dale's speedy relationship
From the moment that Moss walked out of the limo, it was clear that he was Crawley's frontrunner. As the season went on, the other men began to complain that Crawley seemed to only have eyes for Moss. Eventually, host Chris Harrison had to step in and tell Crawley that the season couldn't continue going like it had been. So, Crawley confessed her feelings to Moss and the two got engaged.
Clare and Dale's breakup
Unfortunately, a few months after their engagement aired on The Bachelorette, Moss announced that he and Crawley had split.
"I wanted to share with you all that Clare and I have decided to go our separate ways," he wrote in a since-deleted Instagram post. "We appreciate the love and support we've received from so many people, but this is the healthiest decision for both of us at this time. We strongly believe in leading with love and always remaining true to oneself – something our families have taught and instilled in us throughout our lives. We only hope the best things for one another."
Days later, Crawley released her own statement, claiming that she didn't know that she and Moss had broken up until he made the announcement.
"I was made aware of a 'mutual' statement at the same time you all were, so I've needed some time to really digest this," she wrote on Instagram. "Speaking for myself, my intentions with this relationship have always been very clear, so the truth is I am crushed.
"This was not what I expected or hoped for and am still trying to process this," she continued. "2020 was one h*ll of a year, with COVID, battling severe anxiety post-show, balancing a public new relationship, all while slowly losing my mother. It hasn't been ideal circumstances, but that is life right. I have been looking forward to the light at the end of the tunnel."
Clare Crawley and Dale Moss are back together
Last month, Crawley and Moss were spotted getting cozy with one another at a bar in Florida. Now, the two are reportedly trying to give their relationship another shot.
The former Bachelorette couple are currently "working on things that went wrong in the past," a source close to Crawley and Moss told People.
"Dale and Clare love and care for one another deeply, they always have and will," the source continued. "They are giving their relationship the opportunity it deserves and working on things that went wrong in the past."