'The Bachelorette': Clare Crawley and Dale Moss Confirm They Are Back Together With Steamy Pics
When it comes to Bachelor relationships, you can never tell what's really going on with the couples. Clare Crawley and Dale Moss met on her season of The Bachelorette. The two fell in love and got engaged in record time. Unfortunately, they broke up just months after announcing their engagement. Now, it appears Crawley and Moss have gotten back together.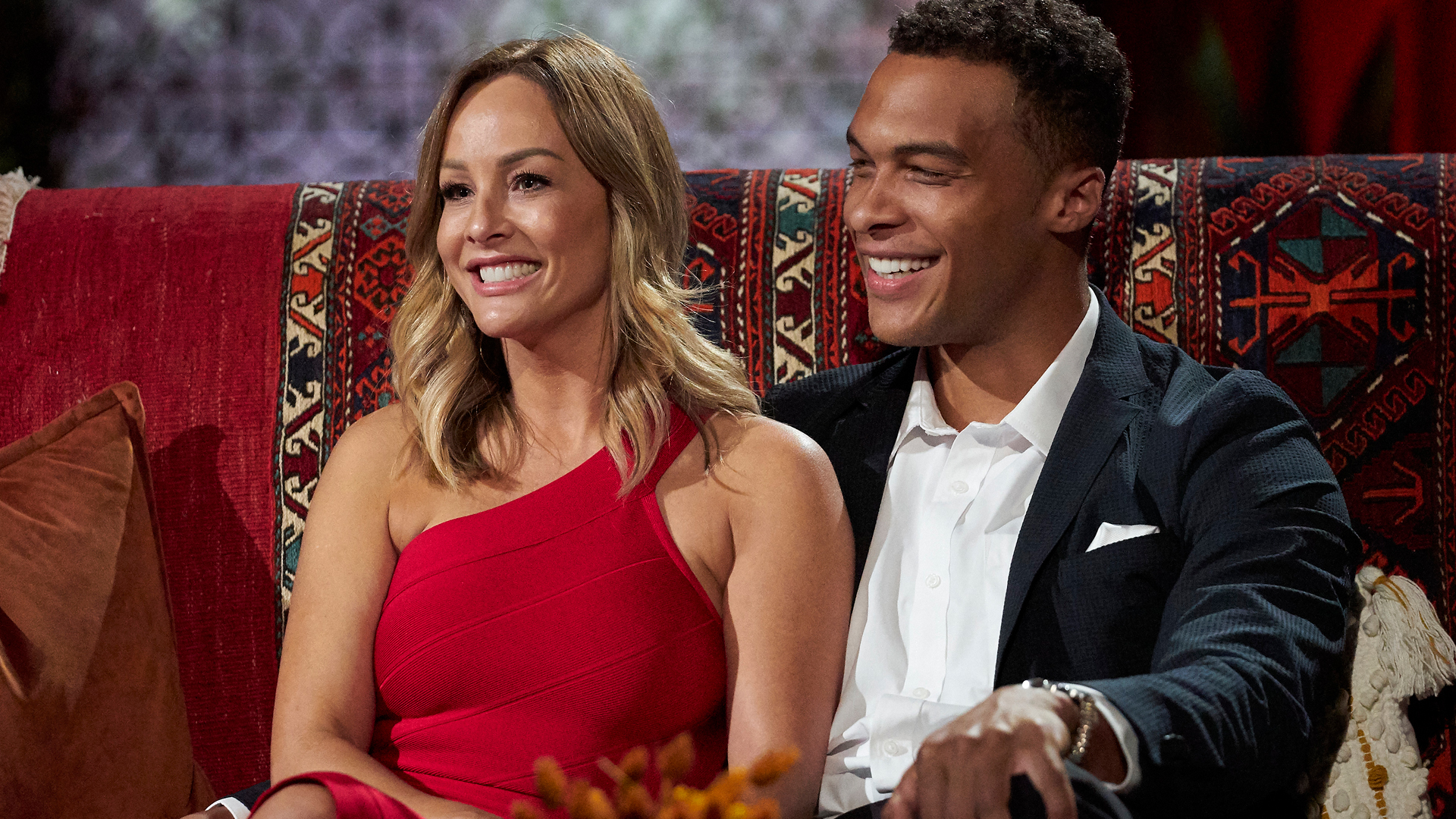 Clare Crawley and Dale Moss' romance
Contestants go on The Bachelorette knowing that they are expected to fall in love on a tight timeline but no one expected Crawley and Moss to become infatuated with one another quite as quickly as they did. After initially meeting Moss, Crawley called him her husband. It quickly became apparent to the other men that Crawley had already chosen her favorite. Eventually, host Chris Harrison urged Crawley to go ahead and end the season with Moss. Luckily for Crawley, Moss was on the same page and the two got engaged.
Clare and Dale's breakup
Moss shocked fans by announcing that he and Crawley had split up just months after their engagement aired.
"I wanted to share with you all that Clare and I have decided to go our separate ways," he wrote on Instagram before the deleting the post. "We appreciate the love and support we've received from so many people, but this is the healthiest decision for both of us at this time. We strong believe in leading with love and always remaining true to oneself – something our families have taught and instilled in us throughout our lives. We only hope the best things for one another."
RELATED: 'The Bachelor': Matt James Responds to Rumors of Katie Thurston Being the Bachelorette
Related post url: 
Crawley later released a statement, saying that she didn't know about the breakup until Moss told the world.
"I was made aware of a 'mutual' statement at the same time you all were, so I've needed some time to really digest this," she wrote on Instagram. "Speaking for myself, my intentions with this relationship have always been very clear, so the truth is I am crushed.
"This was not what I expected or hoped for and am still trying to process this," she continued. "2020 was one hell of a year, with COVID, battling severe anxiety post-show, balancing a public new relationship, all while slowly losing my mother. It hasn't been ideal circumstances, but that is life right. I have been looking forward to the light at the end of the tunnel."
RELATED: 'The Bachelorette': Did Clare Crawley and Dale Moss Have the Shortest Relationship in Show History?
Related post url: 
Clare Crawley and Dale Moss confirm they are back together
Earlier this month, Crawley and Moss were spotted at a bar in Florida and fans wondered if the two were back together or just meeting up for closure. Now, more photos of the pair have surfaced that prove that the meetup was anything but platonic. The two were seen kissing and walking along the beach together. Crawley was also wearing a ring on her ring finger, however it was not the one that Moss gifted her from Neil Lane.
The two have yet to make an official statement about the status of their relationship but from the looks of these pictures, it doesn't seem like they are trying to be very private.