'The Bachelorette': Clare Crawley and Dale Moss May Have Hit Their First Relationship Issue
Up until now, Clare Crawley's relationship with Dale Moss has been a bit of a fairytale. From the moment that he stepped out of the limo on The Bachelorette, it was a classic love at first sight story. But now that the two are actually spending a lot of uninterrupted one-on-one time together, they may have hit the first issue in their relationship.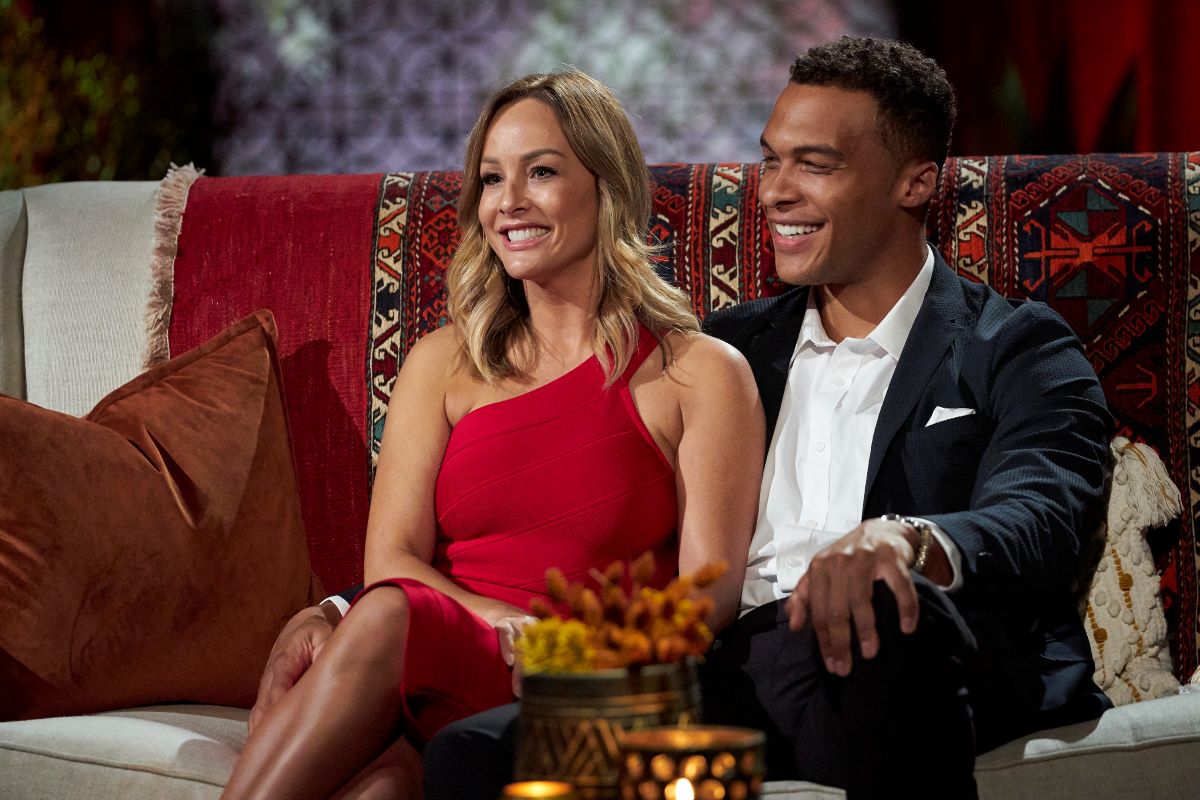 Clare Crawley and Dale Moss' story
Crawley's season had to be postponed due to the coronavirus (COVID-19) pandemic, During that time, Crawley looked up the men who would be competing for her heart on social media, and Moss stood out to her.
"Dale, in a lot of his Stories, he would talk about his mom and he'd talk about his family," Crawley told Entertainment Tonight. "He was with his family a lot and that is something that deeply resonates with me. I just felt on any level, whether it be friendship, whether it be a romantic connection, I just felt like there would be that good connection with him. But you ultimately don't know if it's a romantic connection, because you're just seeing him through social media."
And then when they actually met in person, the moment was "electric.
"That was something that you can't really anticipate with anybody, you don't know," she told the outlet of the instant connection she had with Moss. "[But I didn't know] like, was he feeling that? Are we on the same page?
"Usually in my experience as relationships go, there's always somebody that's ahead of the other person," she continued. "It's really rare that you connect on that same page at the same time, so it was just — it was one of those magical things that I guess just happens."
From that moment on, Crawley had a hard time thinking about anything other than Moss. She started canceling dates to spend more time with him and even when she would talk to the other men, she would often steer the conversation back to Moss.
Eventually, Crawley and host Chris Harrison decided it was best to cut the season short and for Crawley to lay it all on the line for Moss. Luckily for Crawley, Moss reciprocated her feelings and the two left the resort engaged.
Are Clare and Dale having their first issue?
On the Nov. 10 episode of The Bachelorette, Crawley and Moss came back to give fans an update on how life outside of the show has been. Everything was going well until Harrison asked what their next plans were.
"Babies!" Crawley quickly answered.
Moss didn't seem so enthusiastic about rushing to have kids and sort of ignored Crawley's comment. When pressed by Harrison for not commenting, he said, "We can get married first!"
Luckily, that seemed fine with Crawley as well.
"Whatever happens!" she said. "We're just happy to start our lives together and get to know each other more and more."
Other than that momentary snag, Crawley and Moss seem to be doing well together. They have been documenting their lives together on their Instagrams and Crawley has even started meeting Moss' family.