'The Bachelorette': Clare Crawley Calls Out the Editing on Her Season
Clare Crawley just called out the editing of 'The Bachelorette' for these specific reasons. The former lead expressed her disappointment with certain aspects about her season in a new interview.
The Bachelorette's Clare Crawley is speaking out about her experience on the show. Crawley's journey as a lead was unprecedented in many ways. She led her own season during a pandemic and left the show early for a contestant. Crawley ended up being replaced with Tayshia Adams, who also found love on the show.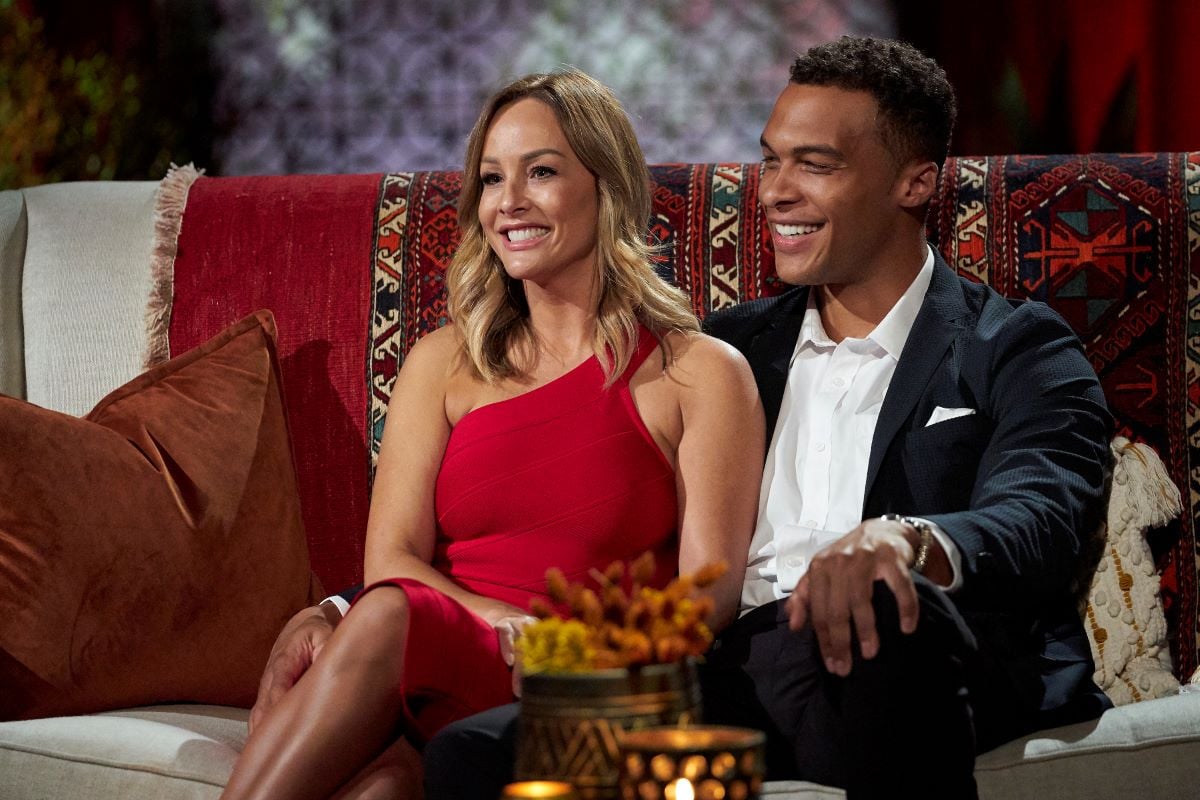 Clare Crawley's season of 'The Bachelorette' was unique
Crawley's season of The Bachelorette was highly unusual. To start, production for it was put on hold for several months. The coronavirus pandemic caused ABC to halt production on the show during its first night. Since the show was on break, Crawley could look up the contestants competing for her her heart on social media. She liked what she saw in Dale Moss.
The lead met Moss night one several months later with the new start to her season. Immediately after meeting Moss, Crawley knew he was something special.
Her hunch was right, and very close to the start of Crawley's journey, she decided to leave the show with Moss. He proposed to her, and the couple left engaged.
Clare Crawley called out the editing on 'The Bachelorette' in new video
Crawley spoke out about her experience in an interview with Girl Powerful Project on Instagram Live.
But first, she addressed what made her even want to return to the franchise after multiple show appearances.
"That was one thing that propelled me to want to do The Bachelorette initially, was to be able to show the imperfections of who we are — not in a negative way — but the imperfections just in general of who we are and to be loved and to love ourselves regardless of that," she said, per Us Weekly. "And to set these standards for our heart regardless of that."
The former lead expressed that she wanted to showcase her imperfections on the show "and still be loved because of that."
However, things went differently.
"It didn't come out that way and it wasn't edited that way, but that's OK," Crawley continued. "I love showing the sides of who I am. We're all the same."
Clare Crawley and Dale Moss have been in an on-and-off relationship
Crawley and Moss have been on-and-off since the end of The Bachelorette.
During the show, host Chris Harrison told Crawley that they couldn't continue the season with the way it was going. At one point, Crawley was showing favoritism toward Moss, and other contestants expressed that. So, Crawley decided to leave the show with Moss. But before they left, he proposed to the lead.
The couple left the show engaged, but a few months later, Moss announced that they broke up. Crawley posted on her Instagram that she didn't see his statement coming.
After the Instagram mix-up about their breakup, though, the pair was spotted in Florida and appeared to be back on. The couple have been in each other's social media since then, and fans have seem them out and about in New York City.
Even though Crawley expressed disappointment with her season's editing, it appears she's at least happy with the end result.