Fans Hope 'The Bachelorette' With Clare Crawley Will Be Canceled Now That 'The Bachelor' Was Announced
ABC announced Clare Crawley as The Bachelorette on March 2, 2020. However, her season never got underway. It was postponed indefinitely due to the coronavirus (COVID-19) pandemic. Now, ABC made a surprise announcement that a contestant on her season, Matt James, will be The Bachelor. Fans want to know what this means for Crawley's season? Is it canceled?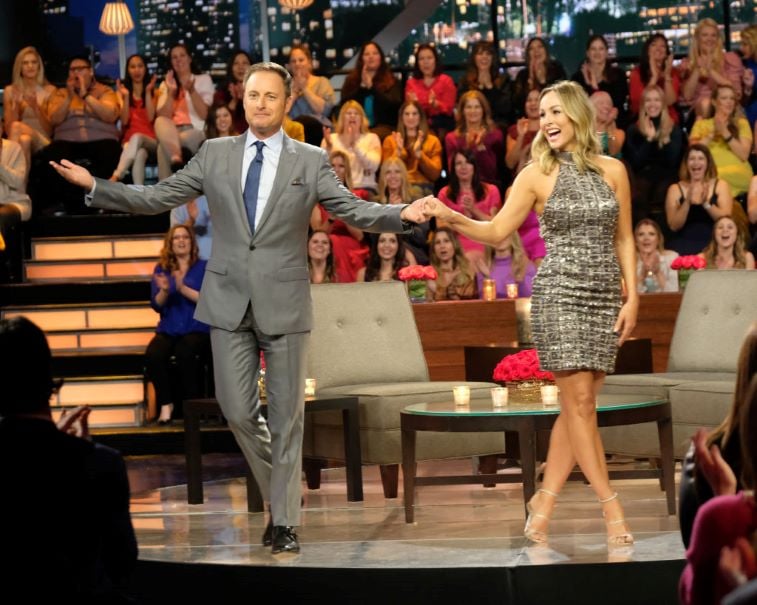 'The Bachelorette': Why do fans think Clare Crawley's season should be canceled?
Some fans think that ABC could skip The Bachelorette with Crawley. The death of George Floyd created civil unrest within the country and protests against police brutality. Fans of The Bachelor began fighting to see more diversity, specifically a black lead. ABC caved with the announcement of James as the first Black leading man on the show. 
"I wish they would just skip Clare and go to Matt," one Reddit user wrote.
Many fans who follow former Bachelorette Hannah Brown and her runner-up Tyler Cameron on social media already love James. He is often the most entertaining of the group of friends. Numerous fans commented that they would like to see his season right away. 
"As a long-time non-Clare fan, I'm feeling a little smug that the guy she lectured about 'respecting this opportunity' got to skip her season entirely and become the lead," another Redditor added.
Before filming began for Crawley's season, she called out contestants on her show who were on Cameo before it even began. She did not specifically mention James' name, but he responded on his account, stating that he was on Cameo to raise money for charity. The two seemed to be at odds with each other before her season even began, so many point out that it is ironic he gets to skip hers and now have his own.
Will 'The Bachelorette' with Clare Crawley be canceled?
"We will still be doing Clare's season first," host Chris Harrison tweeted on June 12, 2020. "Then Matt's season of #TheBachelor."
The host of the long-running show often mentions Crawley in interviews. He always adds that the franchise is going give Crawley her chance at love.
"I think where this is really great for Clare is that every guy who will be on her season will know there is no chance of becoming 'The Bachelor,' so they should really all be there only for Clare," ABC executive Rob Mills told Variety.
Now that The Bachelor is Matt James, the men on the show won't be auditioning for the part. Some contestants went on Peter Weber's season to become a micro-influencer and grow their social media following, according to fans. Instead, the producers are hoping to see everyone on Crawley's season for "the right reasons.
Some fans are excited to see Crawley as 'The Bachelorette' on season 13
"I mean it's about time, but if Clare doesn't get her season, I'm going to be pissed," another fan commented about The Bachelor announcement. "I was really looking forward to it."
While many fans are happy to see James on The Bachelor, still others were hoping for Mike Johnson. Crawley also has many followers from her numerous times on the franchise shows, so they are ready for her to find love. 
Crawley joined the franchise during The Bachelor Season 18 with Juan Pablo Galavis. She ended runner-up but told him off on TV for whispering an obscenity in her ear. Crawley also appeared on Bachelor in Paradise Season 1 and 2, as well as Bachelor Winter Games. Her season will begin filming this summer and air in fall 2020.