'The Bachelorette' Fans Think the 'Clare Crawley Threatens to Quit' News Story Was' Exaggerated For Clicks'
The Bachelorette season featuring Clare Crawley finally began filming in mid-July 2020. The show was initially set to film in March of 2020; however, the coronavirus (COVID-19) pandemic shut down production. Now that things are up and running, fans are searching for spoilers. However, they are still wary of stories that report drama inaccurately.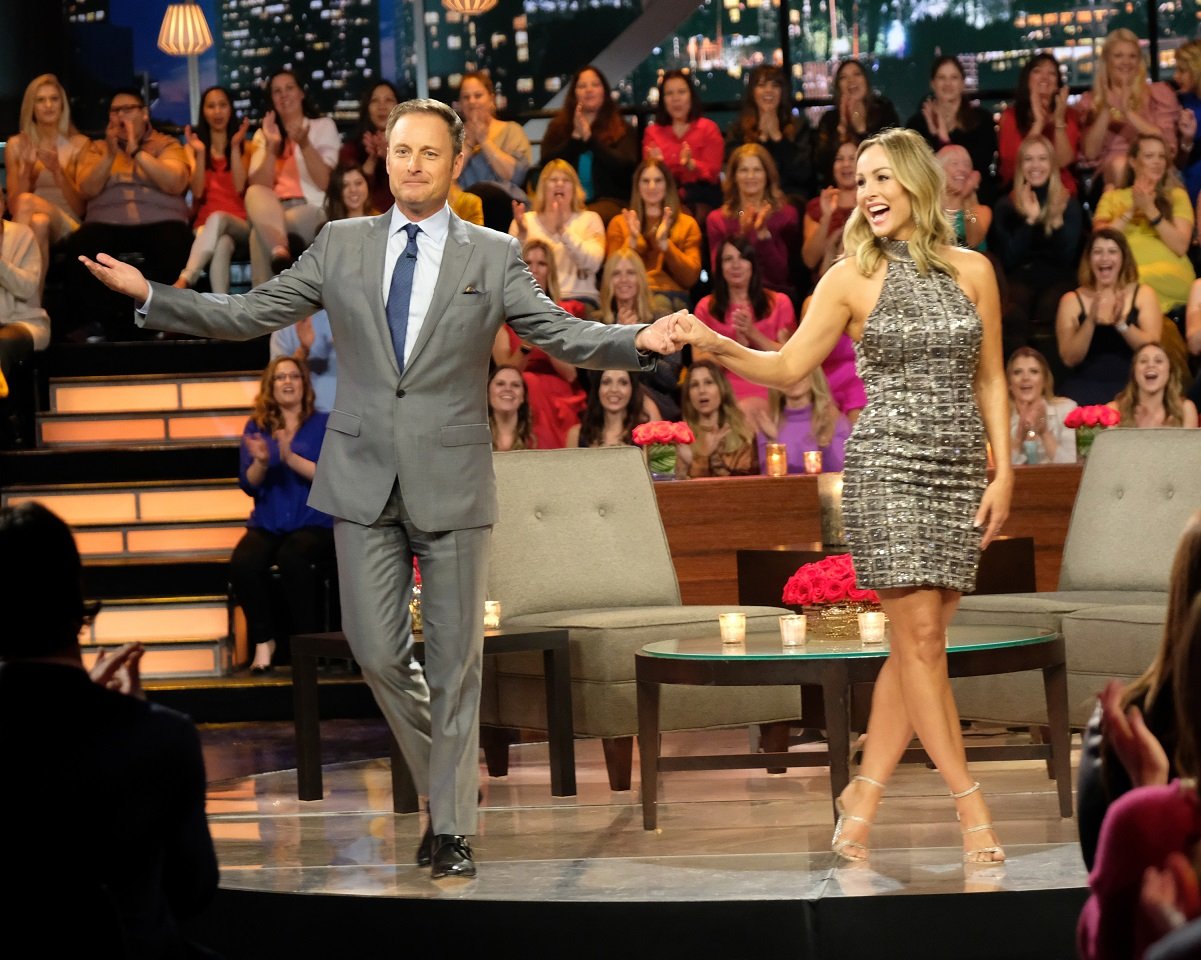 Life and Style Magazine reported that Clare Crawley threatened to quit 'The Bachelorette'
On July 30, 2020, an unnamed source told the outlet that Crawley was planning to leave the show because she already found love. 
"She told producers she no longer wanted to participate in the show," the unnamed source told Life and Style Magazine. They also added that she had "already fallen in love" with Dale Moss.
The Bachelor spoiler king, Reality Steve Carbone, reported on July 29, 2020, that Crawley gave Moss her first impression rose on night one of filming. 
"Although early social media activity was leading people to believe he never made it on the show or was eliminated night 1, that was never the case," Carbone tweeted. "Dale Moss received Clare's first impression rose."
'The Bachelorette' fans believe that the story about Crawley is not real
"I guarantee you there isn't a 'source' and they just read Reality Steve's first impression rose tweet and exaggerated for clicks," one fan wrote on Reddit. "Life and Style have NEVER had a legit Bachelor exclusive."
Other fans agree that the story does not seem real. They question it's authenticity since the source is unnamed.
"Talk about ideal timing — Reality Steve releases FIR (First Impression Rose) recipient, and suddenly this comes out," another fan added. "Even if someone was positive who they wanted to be with, they know there is a show to film."
Several Redditors add that it seems too coincidental that the spoiler King gives an update on the FIR, and then the story was published the next day.
"I don't believe this mess," one Redditor wrote. "Who are these sources?" 
Crawley revealed what she is looking for in a man when she is the star of 'The Bachelorette'
"I want a man that lets down their guard," Crawley told Rachel Lindsay and Becca Kufrin on the Bachelor Happy Hour podcast. "It wasn't until recently that I allowed myself to let my guard down and say and feel like I want the man of my dreams to see the worst of me and know the worst of me. I want them to know the hard, ugly, embarrassing, struggles of my life to appreciate the woman I am today."
After all of the hardship that Crawley has been through, it doesn't make sense to fans that she would quickly choose one man the first night of her season. 
"Anybody can love you for the easy, fun times, the smiles, and the laughs," Crawley added. "It's easy to be attracted to someone for that. But I want somebody to love me for all the hard stuff that I've been through."
Crawley's season will premiere on ABC sometime in the fall of 2020. An official date has not yet been revealed.