'The Bachelorette': Clare Crawley's Fiance Left the Resort — Leaving Fans and Spoiler King Reality Steve 'Confused'
Filming for The Bachelorette Season 16 with lead Clare Crawley got underway in mid-July. However, reports came rolling out recently that she quit after only two weeks of filming. Fans and the "spoiler king" Reality Steve Carbone are both confused now that her fiance was spotted in South Dakota instead of at the filming location — the La Quinta Resort & Club in Plam Springs, California.
[Spoiler alert: The Bachelorette Season 16.]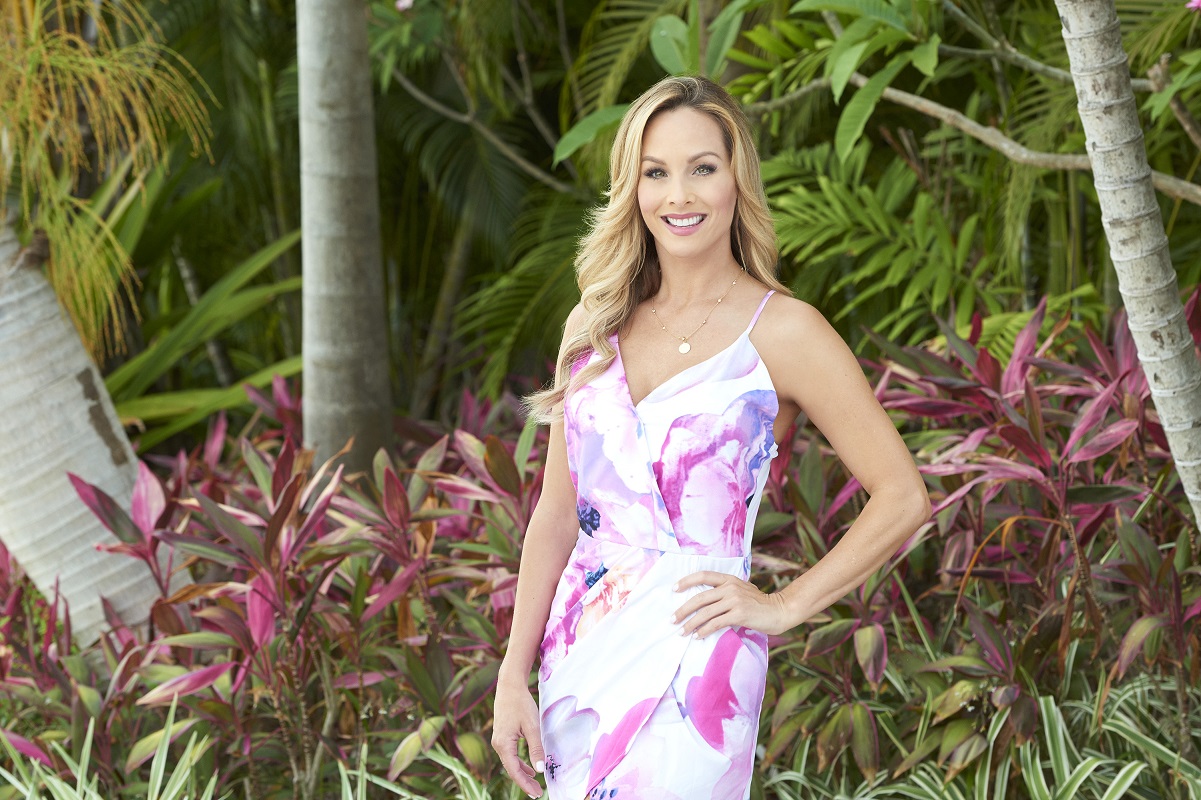 'The Bachelorette' lead Clare Crawley is reportedly engaged to Dale Moss
Clare Crawley reportedly told the producers — only 12 days after filming began — that she wanted to quit the show because she had "already fallen in love," with Dale Moss. Life & Style broke the news, and Tayshia Adams was called in to be the new Bachelorette. 
Multiple news sites, as well as former stars of the show, commented on the switch. However, ABC will not confirm the news because they want their fans to watch it play out during airing in the fall. Former Bachelor Ben Higgins commented on the Bachelor Happy Hour podcast that he believes the lead switch was always part of the plan.
RELATED: 'The Bachelor' Subreddit Is in a Frenzy Over What to Do With Recent News — 'It's Unfair to Tayshia to Be Hidden on This Sub'
"I'm 99 percent positive this is true," Higgins explained. "Nobody ever quits the show. The show captures whatever you choose to do with or without you agreeing to it. They have you under contract. You're not running away from the show." 
Higgins believes that Crawley did fall for one of her contestants and that the show will continue filming that love story. Reality Steve Carbone believes it was contestant, Dale Moss.
"But Clare has definitely moved on with Dale in some capacity, we don't have confirmation they were talking pre-show, but we assume they were, and her story will be shown when the season airs in September," Carbone tweeted.
Dale Moss is no longer staying at the La Quinta Resort with fiance and Bachelorette Clare Crawley
"We know that there are pictures that have surfaced that Dale was in South Dakota this week," Reality Steve commented in an Instagram TV live.
The spoiler king admitted that Dale being in South Dakota is a different narrative than what most news outlets are reporting. It does make it seem that the two might not be engaged. However, Carbone still thinks the two are together.
RELATED: Is the 'Bachelor in Paradise' Happening? — Hannah Ann Sluss Caught Filming on Location With Clare Crawley and Tayshia
"Tayshia is the Bachelorette," Carbone confirms. "Clare is with Dale. Dale being in South Dakota has not changed anything."
The contestant lives in New York, but it seems he is visiting his sister in South Dakota.
"A major thing that Clare and Dale bonded over was his mother dying last year and her mother in the situation that she is in now," the spoiler king added.
'The Bachelorette' fans think that Clare Crawley might not be engaged to Dale Moss
"So they kick Dale out, but keep Clare?" one Reddit user wrote. "I find that odd. She also hasn't had any social media activity, so I wonder if they still have her phone."
RELATED: 'The Bachelorette' Fans Think the 'Clare Crawley Threatens to Quit' News Story Was' Exaggerated For Clicks'
Fans believe it's possible that the news outlets are wrong about Crawley choosing Moss.
"Perhaps the Dale info is wrong," another Redditor added. "Maybe he is not her main man, after all, but someone else instead."
Fans will have to wait to find out what is going on with Crawley when The Bachelorette airs in September 2020.