'The Bachelorette': Clare Crawley's New Promo Has Fans Begging ABC To 'Stop the Cringe-y Puns'
The Bachelorette season starring lead Clare Crawley, is fast approaching. ABC released a new promotion for the reality series during Dancing With the Stars. While fans were excited to see a few more sneak peeks, they are begging the franchise to "stop the cringe-y puns."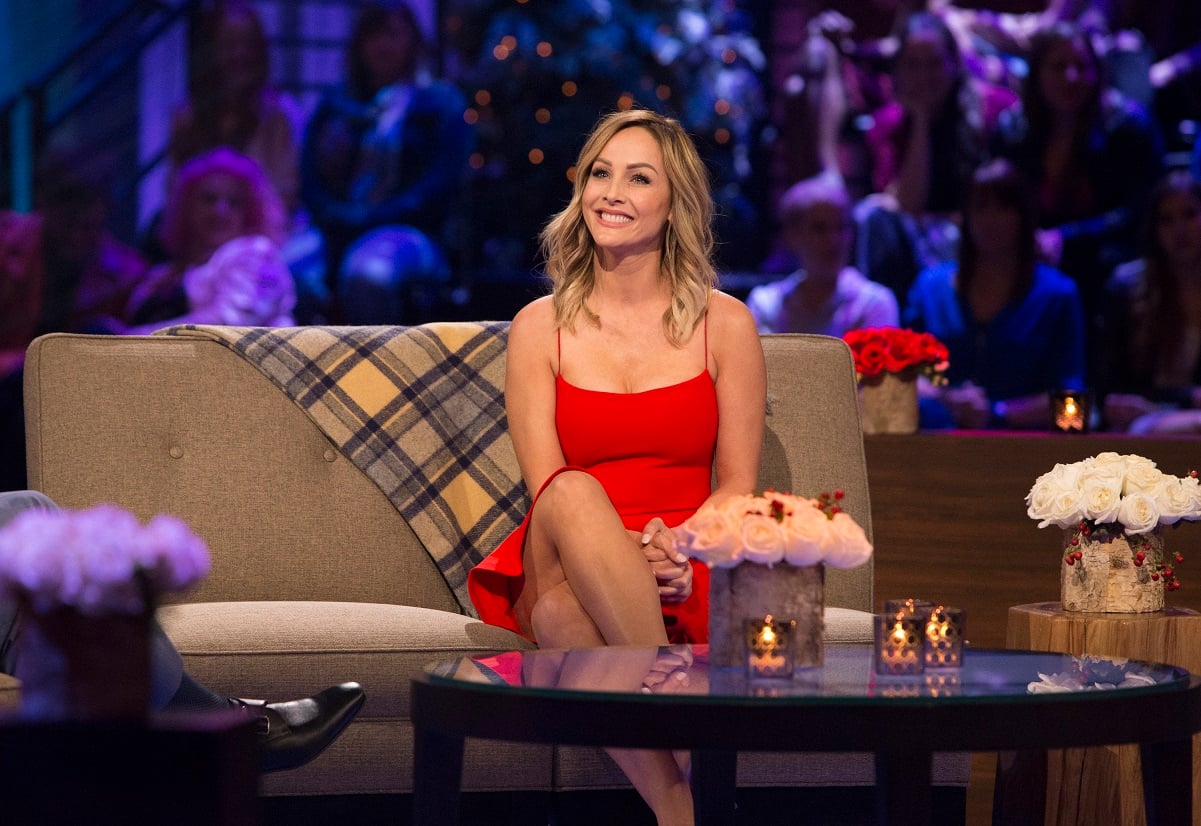 ABC released a new promo for Clare Crawley's season of 'The Bachelorette'
In the new trailer for The Bachelorette Season 16, fans see clips of Clare Crawley with several different guys. 
"Drama, this soon is a little bit crazy," Crawley says in the first few seconds.
However, fans know that the drama is precisely what Bachelor Nation wants to see.
"I caught you in a lie," one man says to the star. 
RELATED: 'The Bachelor': Did Becca Kufrin Address Her Breakup on 'The Greatest Seasons Ever'?
As the clips roll, fans watch Crawley tell one man that she is falling in love. We also watch her tell another guy to get out.
"You want Clare-ity," the promo emphasizes a play on words with Crawley's first name. "You want us to Clare-ify. You want Clare-ification, but you don't have top-secret Clare-ance."
Why are fans complaining about the new 'Bachelorette' promo with Clare Crawley?
"I feel like they saw we liked that one Clare pun in the last promo, and really ran with it this time around," one fan wrote on Reddit. "[They] took it way too far."
Other fans are begging the producers to "please stop with the cring-y puns."
RELATED: 'The Bachelor': Victoria Fuller and Chris Soules Break Up Because She Refuses to Move to Iowa
"It's extra annoying since three out of four are basically different versions of the same word — clarity, clarify, and clarification," another fan added. "So, it's not even creative."
Viewers pointed out that it's the same joke over and over again throughout the trailer.
"I hate to say it, but these promos are so bad," one Redditor wrote. "If I weren't a fan before, these would not entice me into watching. And the Clare puns — too much!"
Some fans think the Clare Crawley puns are on point
While some fans think the play on words is too much, others love it.
"OMG, ALL THE CLARE PUNS — I hate that I love them," one viewer wrote.
Some fans agree with the unpopular opinion.
RELATED: 'The Bachelor': Cassie Randolph's Sister Speaks Out Against Colton Underwood For Trying to 'Smear Cassie's Name' After Restraining Order Request
"Literally, I loved absolutely all of them," another fan added. "'Allow me to Clare-ify.' I wonder if they think up these things before choosing the Bachelorette or the Bachelor."
Once a few fans admitted that they like the puns, others chimed in.
"Hahaha, this seems unpopular in this thread already, but I love the dumb dad-joke puns," another Redditor wrote. "I love them so much, and I'm not ashamed."
Until The Bachelorette premieres on Oct. 13, 2020, we know there will be many more promos to talk about.