'The Bachelorette': Clare Crawley Just Revealed the 3 Reasons She's No Longer Styling Hair
The Bachelorette star, Clare Crawley, is a hairstylist, but she hasn't worked since early March 2020. In addition to the apparent reason she's not styling hair right now (COVID-19), two other things have kept her away from the salon. We're not sure if she will ever go back.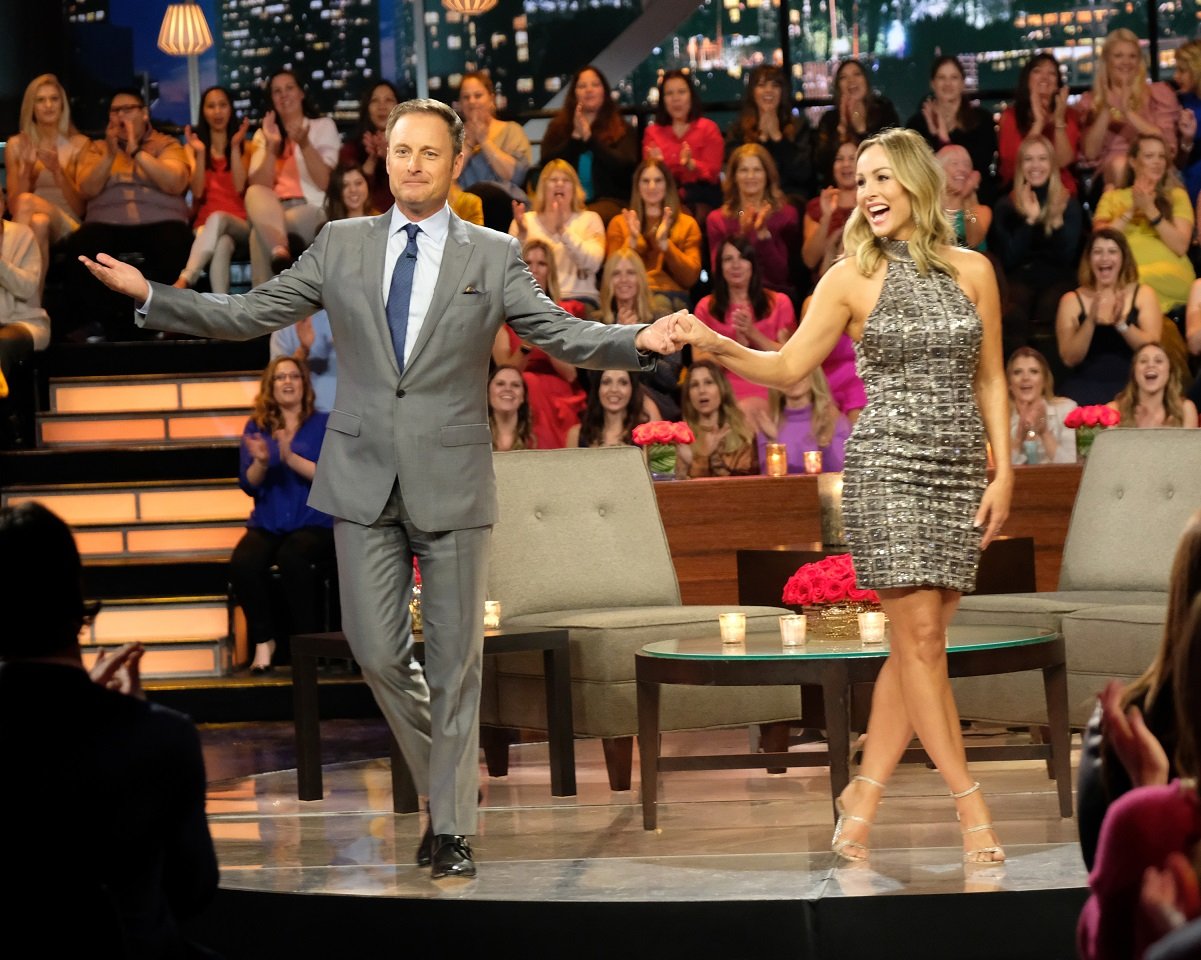 'The Bachelorette' Clare Crawley's job was impacted by the coronavirus pandemic
Like the rest of the world, Crawley's employment was affected when the coronavirus hit the United States in March 2020. The Bachelorette is a hairstylist but hasn't been back to cut, color, or style anyone's hair since the shutdown. 
Crawley works at Defacto salon in Sacramento, California. On May 26, 2020, the governor added Sacramento county to the list of places that salons could reopen in. However, those guidelines are already getting rolled back with higher numbers of new daily cases of COVID-19 emerging daily.
On July 1, 2020, governor Gavin Newsom placed more stringent restrictions on most of the state's indoor activities. Salons are not yet included in the list of places ordered to close, but they might not be far off. That's not the only reason Crawley isn't going back to the salon, though.
'Bachelorette' star, Crawley's salon was robbed
In a recent Instagram story, Crawley explained all of the details surrounding her staying away from the hair salon. First, she cited her mother, who is currently in an assisted living facility. The stylist wants to keep her contact with individuals as low as possible so that she can safely visit her mother if the facility allows her to.
"I'm also not doing hair because the salon got broken into, and I don't have any supplies," Crawley told her followers on Instagram. "My sheers, my blow dryers — everything got taken — my color."
The burglars at the Defacto salon stole all of Crawley's supplies, so she would have a hard time opening even if she wanted to.
Crawley's season of 'The Bachelorette' begins filming mid-July
"On top of that, I am leaving very very very soon," Crawley concluded.  
ABC executive Rob Mills told Ryan Seacrest on June 17, 2020, that The Bachelorette is going to begin filming very soon, with quarantine measures in place. 
"Here's what we're going to do: For Clare's season, which is going to come first, that's going to shoot in about a month," Mills told On Air With Ryan Seacrest. "Everybody is going to be at one location. Everybody is going to be tested a week before. [If] everybody comes back negative; we shoot, and they're inside that bubble."
According to Mills, production will begin around July 17, 2020, with a week of quarantine before that. So, Crawley will likely head out by July 10 to get ready for her season.