'The Bachelorette': Clare Crawley Threatened to Quit the Show Because She's Already Fallen in Love with This Contestant
Fans have been sitting and waiting in anticipation for the new season of The Bachelorette for much longer than usual. The COVID-19 pandemic brought Clare Crawley's season of the show to a halt before it even got a chance to begin. But even though filming has resumed in a secluded location, fans might be in for another kick in the gut as Crawley was reportedly ready to quit after just 12 days of filming.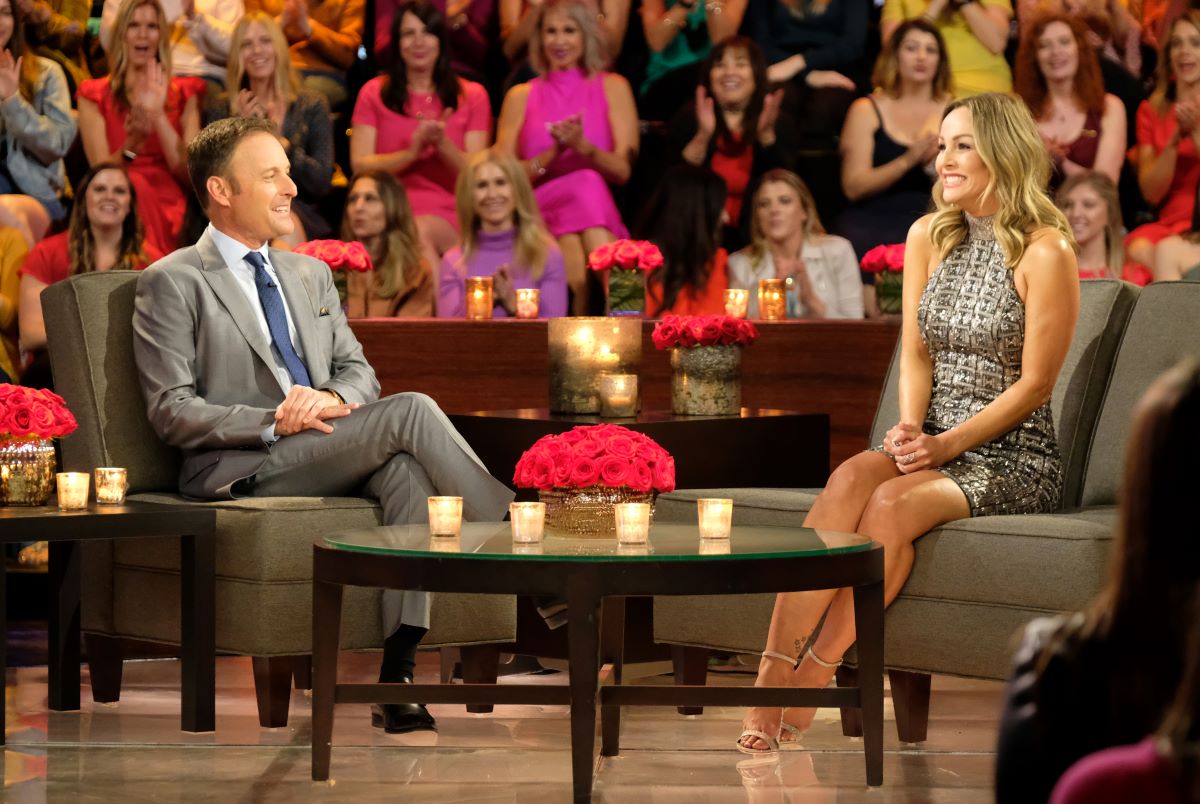 What happened with Clare's season?
Before Crawley could start filming her season, COVID-19 restrictions around the country went into place and production decided that it was no longer safe to film. By the time filming shutdown, the men of the season had already been announced. While waiting to move into the Bachelorette mansion, some of them started capitalizing off of the fame.
"These guys aren't living under those guidelines, because they're not really part of our thing yet," Chris Harrison told Entertainment Tonight after Matt James, who will now be the Bachelor, created a Cameo account. "And so they're out living their life, and they're kind of using having been picked to be on The Bachelorette as a bit of a bouncing point… so I think she's just like, 'Look, I wish everybody would respect the rules. We all play by the same rules, so when you come in, there is a sense of innocence and naivety and we can actually get through this."
Some of the men still ended up being recast before filming began in a quarantined location in Palm Springs, California.
Why does Clare want to leave the show?
The whole purpose of The Bachelorette is for the lead to find love. After several failed attempts at finding the one on The Bachelor, Bachelor in Paradise, and The Bachelor Winter Games, Crawley reportedly has finally succeeded. And because of that, she was ready to quit the show.
"She told producers she no longer wanted to participate in the show" because she had "already fallen in love," a source told Life & Style.
Her bond with contestant Dale Moss has been so strong that she saw no point in continuing the season.
"Producers are scrambling to figure out what to do," the source said. "They are frantic trying to pick up the pieces without having to start over completely."
Can Clare quit 'The Bachelor?
Bachelor nation expert Reality Steve called the sources bluff.
"She signed a contract for the show," he tweeted. "You can't just quit in the middle of it. If that were the case, PLENTY of other former leads would've done that once they knew who they wanted early on. So dumb."
Though other leads have threatened to quit the show, like Colton Underwood with his infamous wall jump, no one has actually done it. As Steve mentioned, there are a number of strict guidelines in place in every lead's contract and heavy fines that they have to pay if they break any of those rules. If the leads truly were allowed to quit the season without any repercussions then it would only make sense that more of them would have done so.