'The Bachelorette': Clare Crawley Responds to Backlash From Strip Dodgeball With Juan Pablo Galavis Photo
The last episode of The Bachelorette showed men stripping down on a group date. Some fans who weren't happy about it blamed Clare Crawley and said there was a double standard. She responded to the backlash with a photo from Juan Pablo Galavis' season.
'The Bachelorette' contestants played strip dodgeball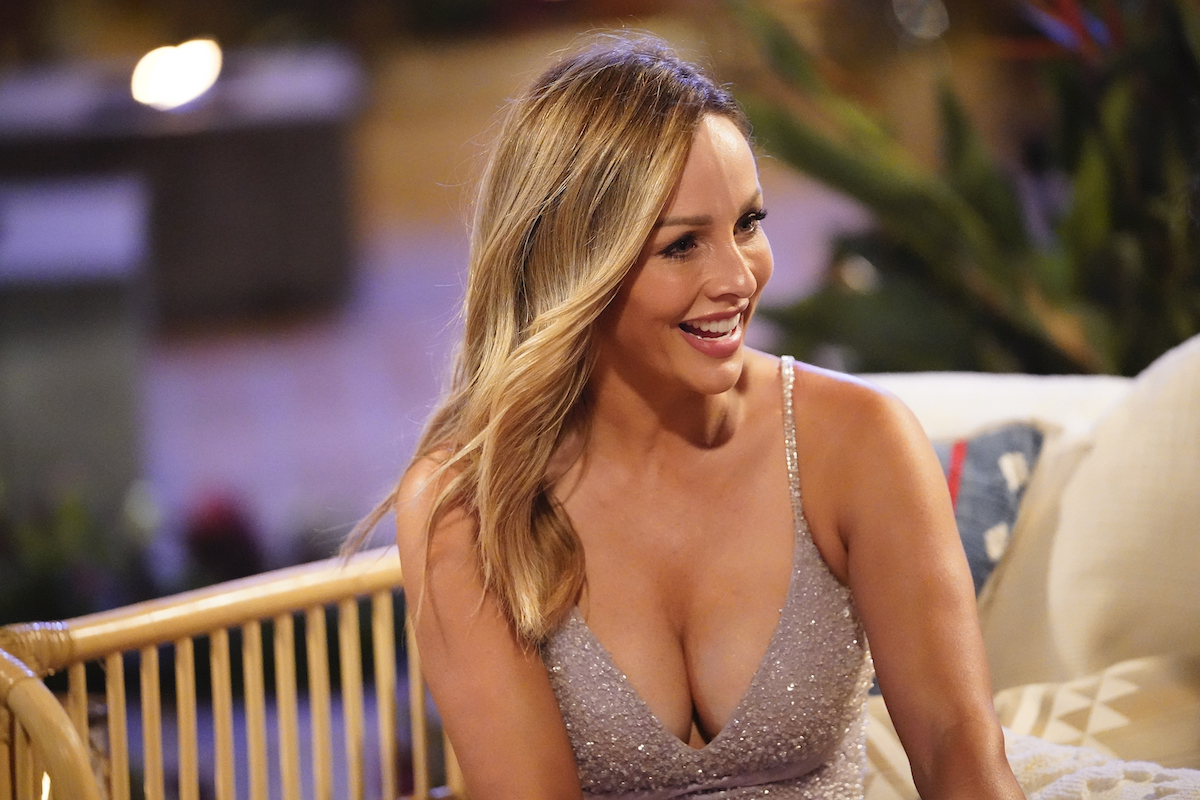 The second episode showed two group dates. The second group date had the men compete in several dodgeball games, but the last one had the guys strip.
"I've been looking forward to this because I really do want a man who has some balls!" Crawley said. "I want a man who will fight for me. A man that knows how to compete and that wants to win me over."
The losing team was instructed to take off an article of clothing after each round. The winners get more time with Crawley.
In the end, the blue team lost and got down to their jockstraps. They then walked back to their rooms that way.
Fans and a contestant were upset by this
Fans weren't happy to see the men be asked to strip down. Some fans tweeted about sexual harassment and claimed the contestants were being "forced" to participate.
Yosef Aborady wasn't part of the date. But he told the other men that he wouldn't have done it.
"I know what I would have said if she asked me that. I would have said I liked you a lot more before you humiliated me," he said during the episode. "Like that's ridiculous, man." He claimed he wouldn't have done it because he has respect for himself and his daughter.
She responded with a photo of Juan Pablo Galavis
Fans have continued to share their outrage over the date. The reality star responded to this on Oct. 26.
"@Clare_Crawley It's awful you had the guys take off their clothes if The [sic] bachelor asked the women do the same things all heck would break loose. You were wrong. Juan Pablo should have had you strip," one fan tweeted.
"You mean like this?" Crawley wrote with a picture of Galavis standing between Andi Dorfman and Lucy Aragon. Dorfman and Aragon are topless and Galavis appears to be naked as he covers himself with a sign. The three stars hold signs with the message, "Adopt me" and an arrow pointing down at a dog. This photo was for a charity.
She also liked comments defending her, saying production plans such dates. This isn't the first time Crawley responded to an angry fan. She was previously accused of lying about not going to prom by a woman who claimed her husband took her as his date. That fan later apologized and realized he took her to a different dance.