The Bachelorette': Clare Crawley Reveals Her Biggest Regret About Dale Moss Relationship
 Clare Crawley and Dale Moss called it quits (supposedly for real this time.) The couple, who met on The Bachelorette, called it quits for the second time in September. Though there has been much speculation about what went on between the pair and what led to the split, Crawley has been pretty tight-lipped on the details up until now.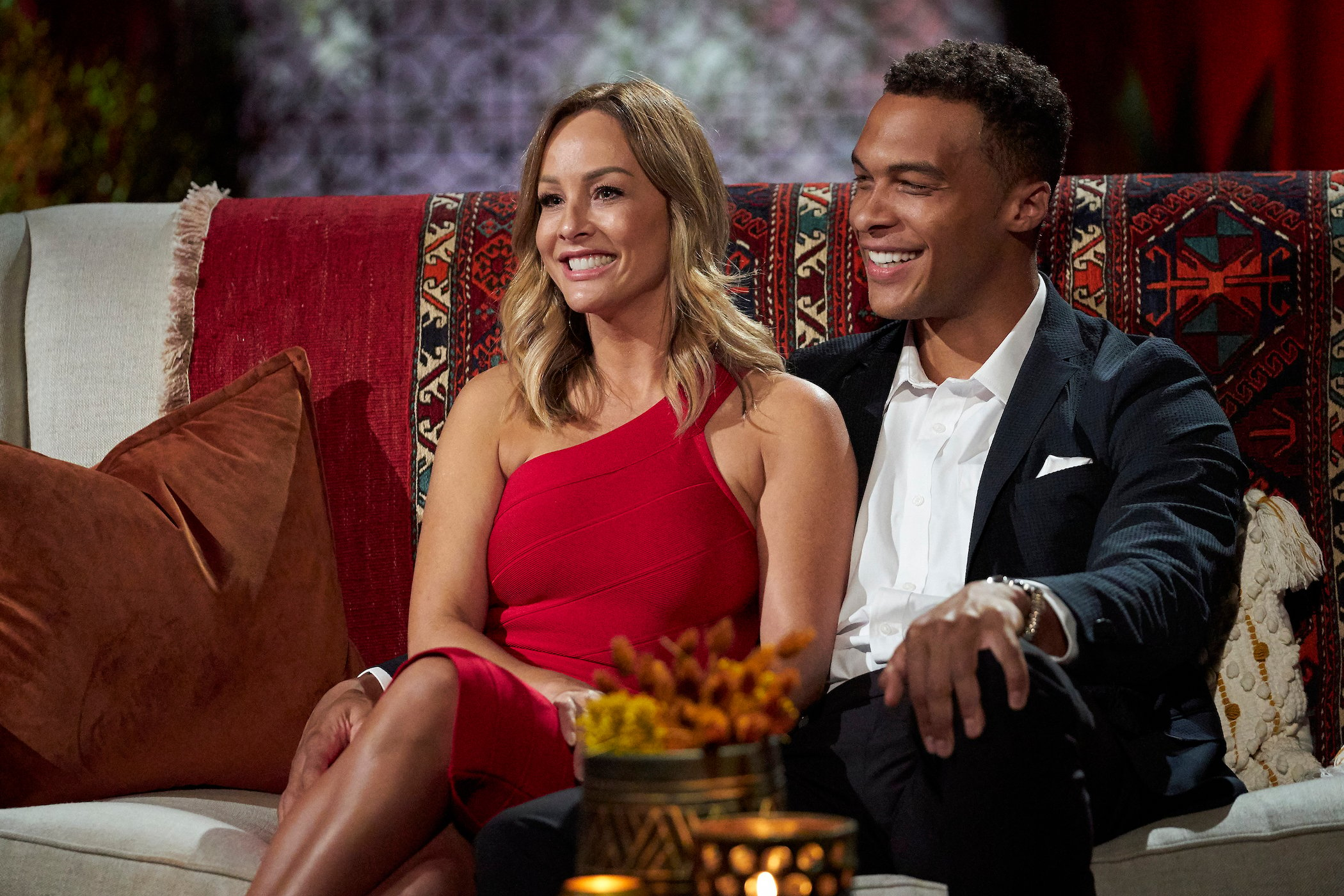 What happened between Dale Moss and Clare Crawley?
The final split occurred last month. Moss spoke about the breakup in a statement to People.
"Clare then chose to fly home to Sacramento and asked Dale to send her things," the source said. "A couple of weeks later, Clare's mother's [dementia and Alzheimer's] condition worsened, and Dale chose to immediately fly out to Sacramento to be with her."
When Moss went back to LA for a "work obligation" things took a turn.
"[He] had every intention to travel back to Sacramento to be with her but his number was blocked, which made it impossible to communicate with Clare," the statement continued.
What is Clare Crawley's biggest regret?
Crawley recently opened up about the split and her biggest regret.
"My biggest regret is trusting the process, trusting a man — a man's words and who he showed me he was," she said on Jana Kramer's podcast, Whine Down. "I don't think that that's a regret, like, I trusted somebody, I believed somebody that they were who they said they were or that they would hold up to the promises that they make when they get down on one knee."
"I don't know if that's a regret, I loved, and have always had such a deep love for, Dale, and A) he doesn't go away overnight and B) I don't regret that I loved loving him," she continued.
"I wish people knew both sides, you know, because it's easy for a publicist or a source to put out a narrative of what they want their client or friend to look like and appear to, especially when your career is based, and dreams are based, on being in the public eye. But things are hurtful and I'm human, so it does affect me," she said.
Clare Crawley is not a fan of Dale Moss' statements
Moss put out statements after the relationship ended, which didn't make Crawley too happy.
"It's very impersonal to be putting out statements and articles. I think you both know the truth. I know the truth, he knows the truth," she said. "You know what happens behind closed doors, and when you know the truth, we know where your heart is, like, I don't need a publicist speaking my side of the story. I don't care for my side of the story, to be honest, to even be out there — even if I have receipts and proof, everything I need to show that I could really put it out there."