'The Bachelorette': Clare Crawley Reveals Which Man She Had Contact With Before Filming and It's Not Dale Moss
 Clare Crawley's season of The Bachelorette finally got underway last night. The premiere looked a bit different than other seasons as this one was shot in a quarantined atmosphere due to the coronavirus (COVID-19) pandemic. This premiere also had an air of tension hanging over it as most fans have heard the rumors that Crawley started a relationship with contestant Dale Moss before filming began and quit the show for him. But now, Crawley is saying that was not the case.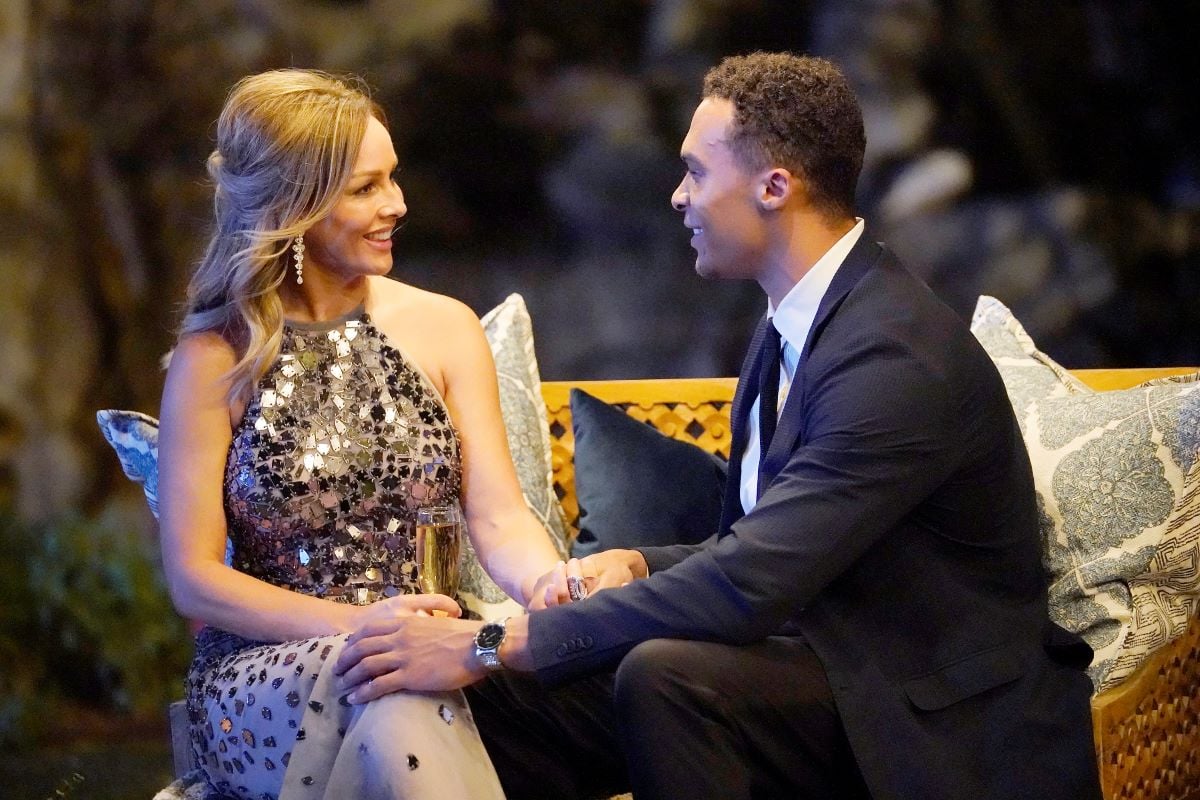 Speculation that Clare Crawley had a relationship before 'The Bachelorette'
When news began swirling that Crawley quit the show to be with Moss, sources began coming forward and saying that one of the contestants had reached out to Crawley during the halt in production due to the pandemic.
"One of her potential guys found a way to get in touch with her and they began talking," a source told People. "By the time filming officially began, they were basically already in love. No one else stood a chance. It just became so obvious from her subsequent few dates that her heart wasn't in it and she just wasn't feeling it. Then she said she wanted out."
Many people assumed that the person who reached out was Moss, but apparently that wasn't the case.
Who talked to Clare Crawley before filming?
The pause in filming occurred after the men for Crawley's season had already been announced. During the break, Crawley looked up her potential suitors.
"I don't know who'd not look them up!" she told Entertainment Tonight. "There was nothing against the rules of going on social media and looking at people's [profiles]. I feel like I'd be doing myself a disservice to not do my research and look these guys up."
Crawley felt that looking at the men's social media content would give her more insight as to who she was dealing with.
"He could be my future husband!" she continued. "I want to know what they're doing in their off time in quarantine. I want to know what they're keeping up with and what the type of content they're posting — is it them partying? Is it them with a bunch of women? Or is it them with their family?"
Despite looking the men up, Crawley stuck to the rules and didn't contact any of them. But Blake Moynes decided to test his luck.
"Blake was the only person that messaged me, the only person I had any contact, talked to, any sort of communication with," she said. "We're given these rules to respect the process of it all and I definitely 100% respected the process."
Why Dale Moss stood out
Of course, Moss stood out from the others on night one as he got Crawley's first impression rose, but he actually caught her eye from the moment she checked his social media.
"Dale, in a lot of his Stories, he would talk about his mom and he'd talk about his family," she said. "He was with his family a lot and that is something that deeply resonates with me. I just felt on any level, whether it be friendship, whether it be a romantic connection, I just felt like there would be that good connection with him. But you ultimately don't know if it's a romantic connection, because you're just seeing him through social media."