'The Bachelorette': Clare Crawley Updates Fans After Her Breakup With Dale Moss
Clare Crawley and Dale Moss met and were engaged on Season 16 of The Bachelorette, and the two announced their breakup in January 2020. Since breaking up, Moss has been vocal on social media while Crawley has stayed relatively quiet.
On Jan. 29, Crawley held an Instagram Live and discussed her mental health since her season of The Bachelorette aired. In the Instagram Live, Crawley revealed how she is finding happiness following her split from Moss.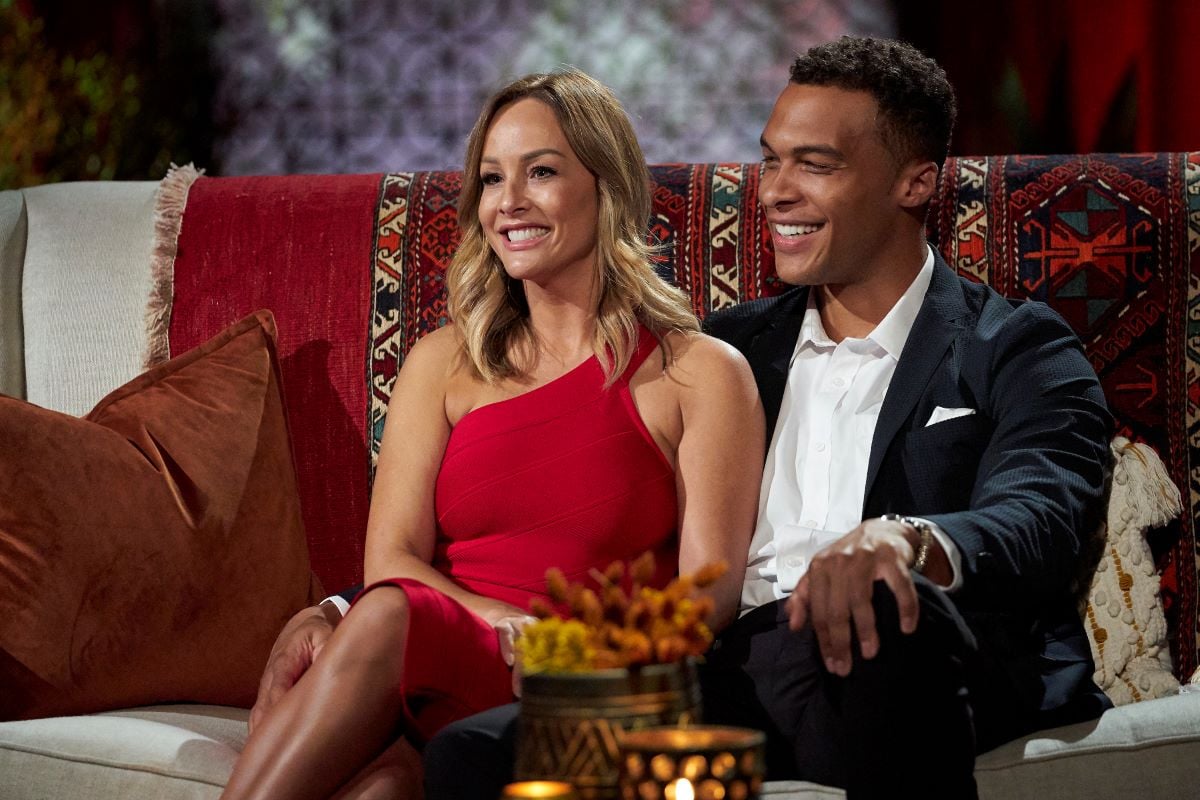 Clare Crawley and Dale Moss broke up after 'The Bachelorette'
On Season 16 of The Bachelorette, Crawley and Moss quickly fell for one another. The two were engaged after just 12 days of filming, and Tayshia Adams was brought in to replace Crawley as the lead on The Bachelorette.
On Jan. 19, Moss announced that he and Crawley broke up in a now-deleted Instagram post.
"I wanted to share with you all that Clare and I have decided to go our separate ways. We appreciate the love and support we've received from so many people, but this is the healthiest decision for both of us at this time," Moss wrote.
Crawley published her own statement on Instagram on Jan. 21. In her Instagram post, Crawley made it seem that Moss announced the breakup without consulting her.
"I was made aware of a 'mutual' statement at the same time you all were, so I've needed some time to really digest this," she wrote on Instagram. "Our relationship was not perfect, but I can say that I was genuinely invested with all of my heart. I may not have the answers, but I do know this — I will continue to show up, stand by my word and be committed to love."
Clare Crawley updated fans about how she feels after her breakup with Dale Moss
On Jan. 29, Crawley spoke with fans in an Instagram Live. At the start of the livestream, Crawley brought up the stress of going on The Bachelorette and some negativity she dealt with from fans.
Crawley expanded on the kind of hateful messages she received over the past few months and said that she has received death threats. She also said some fans sent cruel messages about her mother who has Alzheimer's and dementia. As a result, Crawley has found herself experiencing anxiety.
Instead of keeping her struggles private, Crawley wanted to share what she has been dealing with as a way to support others. She also thanked the fans who have sent her positive messages.
"I think when you open yourself up to share what you're going through, not as a victim, but as like, vulnerability… I think when we share our struggles, it gives people the opportunity to relate to it, and to share their struggles," Crawley said.
The former star of 'The Bachelorette' is trying to find happiness
While Crawley had a difficult year and is dealing with a breakup, she did not mention Moss by name in the Instagram Live. Instead, Crawley simply said she is working on finding happiness and opened up about how she views love.
"I'm getting to the point now where I'm trying really hard to come back from that and make a U-turn because it's a dark place to be in when you've got a lot of stuff compiled on each other," she said.