'The Bachelorette': Clare Crawley's Ex-Fiancé Thinks Her Getting Replaced 'Wasn't Her Ultimate Decision'
This isn't Clare Crawley's first time trying to find love on television. She previously got engaged to Benoit Beausejour-Savard in front of Bachelor Nation. He is now giving his theory on how she was replaced as the star of The Bachelorette.
Clare Crawley was engaged to Benoit Beausejour-Savard
Crawley previously appeared on Bachelor Winter Games in 2018. She made a connection with Beausejour-Savard but also Christian Rauch.
Beausejour-Savard decided to leave the show and Crawley eventually did the same. On the reunion, Beausejour-Savard proposed to her. Two months later they announced they have broken up.
They posted a statement on Instagram. "We understand A lot of you have been asking about relationship since the show, and we wanted to thank you all for the love and respect as we navigated it in real life off camera," read the statement. "We do understand however, having a public engagement on TV kind of changes that. It's with a heavy heart that we have mutually decided to end our relationship."
There is a theory Crawley was pushed out of 'The Bachelorette'
It was previously reported Crawley left The Bachelorette because she found love quickly. She then gets replaced by Tayshia Adams. But fans came up with a new theory that Crawley was pushed out and Crawley liked a few tweets making people believe it.
"I think they were trying to force her out on some real. It was reported that she quit 12 days after filming and she locked herself in her room and wouldn't come out, which was hard to believe considering how bad she wanted it," read one of the liked tweets.
"They had Tayshia quarantined 9 days after Clare started filming. They wanted to remove Clare. And I just don't think it's fair," the same fan added.
"And I really feel like they are giving her a bad edit( just my opinion). They are feeding into the narrative and the rumors and making it seem like it was Clares [sic] decision that this ended and i [sic] feel like that's not the case," the person then tweeted.
Crawley has yet to confirm or deny whether she was forced to leave the show. But Beausejour-Savard did address the theory and more.
He thinks it wasn't her decision to leave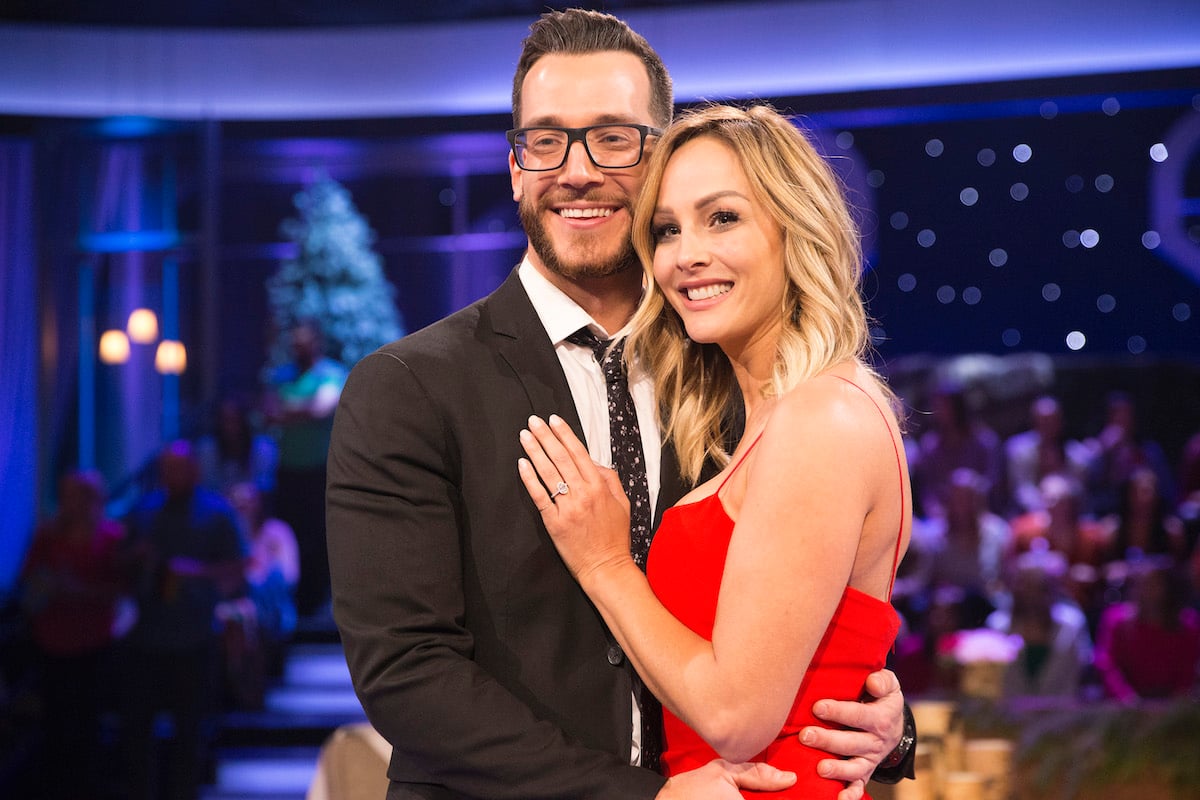 Beausejour-Savard was a guest on Ashley Iaconetti and Ben Higgins' Almost Famous podcast. He gave his theory on why Crawley left in the middle of the season.
"I think, like, ultimately it was production that came at her and said, 'You know what, Clare, I feel like you're not giving it a fair chance, you're really into Dale, so we want you to be happy,' and they had like, a common agreement on her maybe leaving the show," he said. "But I feel like it wasn't her ultimate decision."
It looks like Beausejour-Savard is still very supportive of the reality star. Hopefully, one day Crawley will be able to address the theory herself.