'The Bachelorette': Connor Brennan Has More Funny Songs on TikTok, Fans Hope He's Not Another Jed
Katie Thurston is putting men to the test to find a husband. One of those tests was to see who was the best lover. Connor Brennan, also known as Connor B., performed a funny song for the competition. The Bachelorette contestant has more funny songs on TikTok and YouTube, and fans are hoping it's not a bad sign.
Connor B. showed off his music skills on 'The Bachelorette'
RELATED: 'The Bachelorette': Does Katie Thurston Have Sex During Fantasy Suites?
The first group date in "Week 2" was focused on being a good lover. The men were asked several sex questions. They were then given the task to give a presentation on what makes them the greatest lover.
Connor B. went first by performing a song. He sang and played guitar, but fans didn't see the full performance. Thurston got on her feet and clapped by the end of his performance. "Connor's song was so good and so hilarious," Thurston said in her interview. She also made sure to tell him he's talented when he went back to his seat.
Christian Smith listed off the many chores he does, and Thurston seemed excited about this. He then ripped away his pants. Tre Cooper put on a puppet show to show his skills in the bedroom. Justin Glaze gave her a foot rub on stage.
But the man who really impressed Thurston was Mike Planeta. He explained why he's waiting for marriage to have sex. He made it clear that he would wait as long as it takes to be with her.
Connor B. has more funny songs on TikTok
RELATED: 'The Bachelorette': Did a Contestant Hint Katie Thurston Breaks His Heart?
Fans only got a glimpse of Connor B.'s song. But we know it was good and impressed Thurston. The contestant shared a TikTok of him performing the song again. Connor B. captioned the video with "hope she sees this bro."
Some fans showed their support in the comments. "Tbh this song should've won the group date trophy," wrote one fan. But some fans are a little worried. "Please don't turn into a Jed," reads one comment.
This is in reference to Jed Wyatt, who was a musician and won Hannah Brown's season. However, it came out he wasn't really single when he started the show. Brown then ended their relationship.
The teacher has more videos on his profile of him singing and playing instruments. One of them is him pretending to be Zac Efron auditioning for High School Musical. There are a few TikToks of him singing funny songs while playing guitar.
There are a few videos that are more focused on sharing music knowledge. He posted a few speedy tutorials on how to play specific songs on the keyboard. His first video was posted in February.
He also has videos on YouTube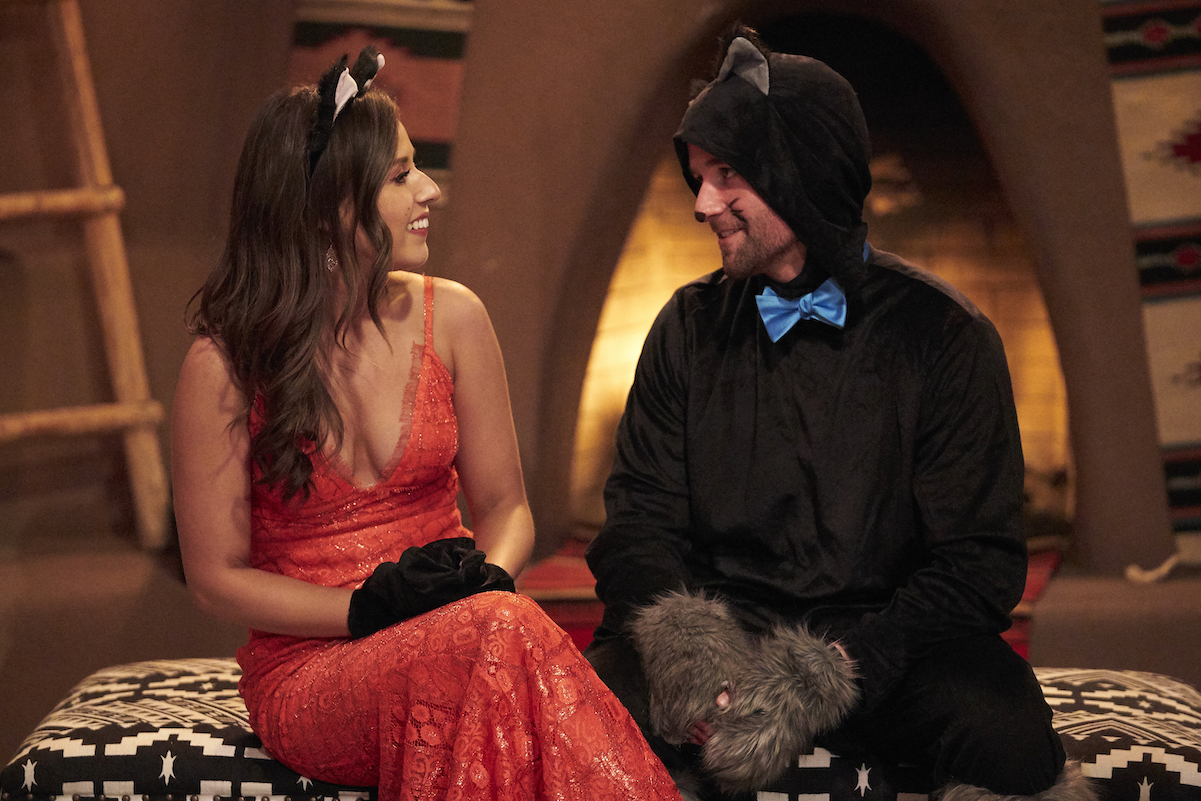 This actually isn't new for the teacher. He previously posted similar videos on YouTube. One shows Connor B. dressed like Gerard Way from My Chemical Romance performing "Helena." His oldest video is from nine years ago and he recently released his own music and more covers.
It looks like Connor B. is very passionate about music and wants to share that online. Fans will have to wait to see if he'll create any more funny songs this season.