'The Bachelorette': Connor B. Honored His Sister in the Sweetest Way While on Katie Thurston's Season
Connor Brennan from 'The Bachelorette' did the sweetest thing to have his sister present while filming Katie Thurston's season.
Contestants on The Bachelorette are separated from their friends, family, and all of the comforts of home. One of the men on Katie Thurston's season, Connor Brennan, kept his family close by during production in the sweetest way.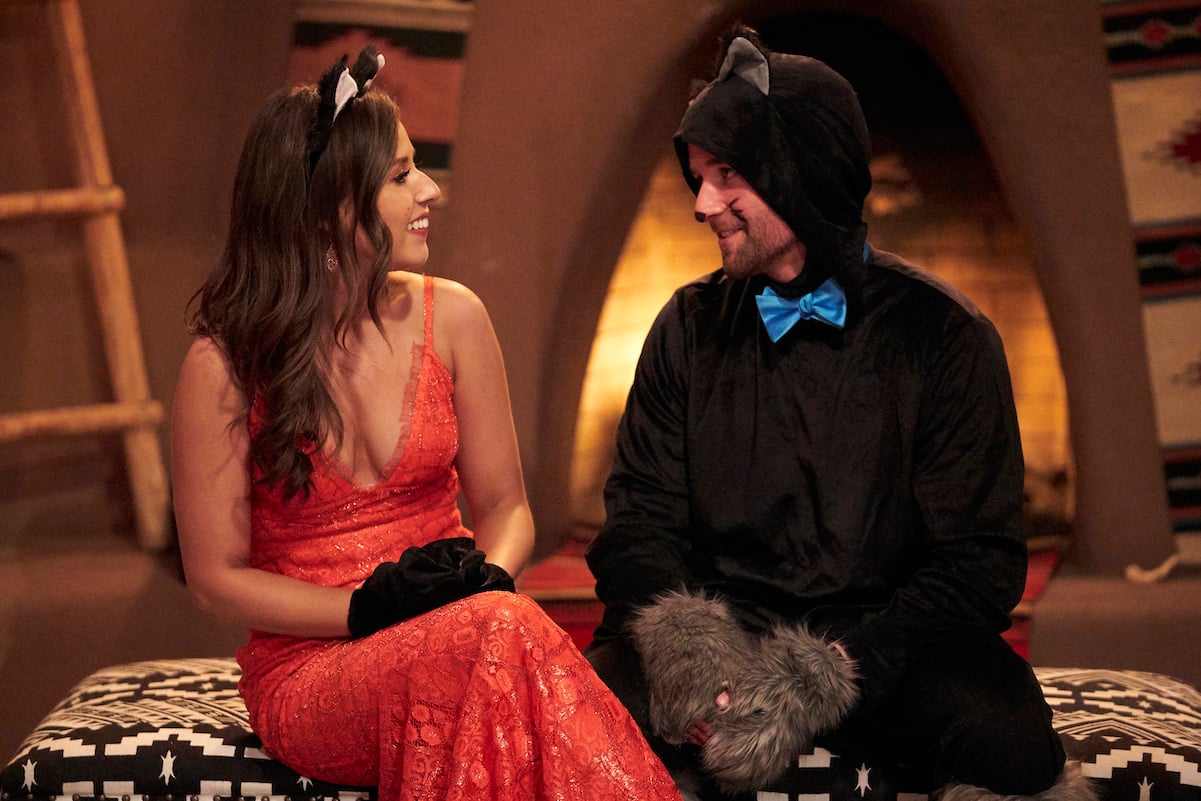 Katie Thurston and Connor Brennan had an easy-going, pun-filled connection on 'The Bachelorette'
Katie met Connor on the first night of her journey on The Bachelorette. He showed up in a cat costume and made many cat pun references in their first conversation. The other men weren't fans of Connor's costume but he continued on with the bit throughout the night — and Katie definitely seemed to enjoy it.
Initially, Connor said he heard Katie was a cat lover, and him dressing up as one might make her want to ask "meow-t." Katie responded by saying it was "purfect."
While Connor walked away, Katie pointed to him for Tayshia Adams and Kaitlyn Bristowe, the co-hosts of her season. She held her thumbs up, indicating she was into Connor. He turned around and saw her motions, and waved as he walked away.
Connor Brennan wore something to keep his sister present while filming 'The Bachelorette'
Fans on The Bachelor Reddit page shared a picture that was reportedly posted by Connor's parents. The photo revealed that Connor wore a transgender flag anklet throughout The Bachelorette's production to honor his sister.
"While we're proud that our son Connor is going to be on this season of The Bachelorette, we're even more proud that he wore a trans flag ankle bracelet […] in honor of his sister (and all trans people!) for all of filming," the caption stated.
The picture showcased the anklet around what is presumably Connor's leg.
Connor Brennan has posted his sister on his Instagram account before he was on 'The Bachelorette'
The contestant has shared photos of his sister on his Instagram before. In November 2018, Connor posted a photo of him and his family at Disney World. He shared a photo of the two of them holding a pie that said "Happy Thanksgiving" later on in the month.
A year later, he posted a video of him, his sister, and dad singing "Ho Hey" by The Lumineers. In December 2020, Connor shared a family photo of them celebrating Christmas.
As of the first episode, Connor is a fan-favorite picked to go far on Katie's season of The Bachelorette. It's sweet that he kept a part of his family close to him during the season. And it will be even sweeter to see if Connor's reunited with his sister and parents on a Hometown Date later on in the show.
While on Jimmy Kimmel Live, the host predicted that Andrew Spencer, Justin Glaze, Greg Grippo, and Connor would be Katie's final four contestants. We'll have to wait and see how the rest of the season plays out — Mondays at 8 p.m. EST on ABC.