'The Bachelorette': Did a Contestant Hint Katie Thurston Breaks His Heart?
Katie Thurston is the new star of 'The Bachelorette'. A contestant teased the season and might have hinted to his heartbreak.
There will be more kisses and tears in the new season of The Bachelorette. One of the men might have hinted that he won't get his happy ending with Katie Thurston. This is what he posted, and more about who he is. 
Did a contestant of 'The Bachelorette' hint Katie Thurston breaks his heart?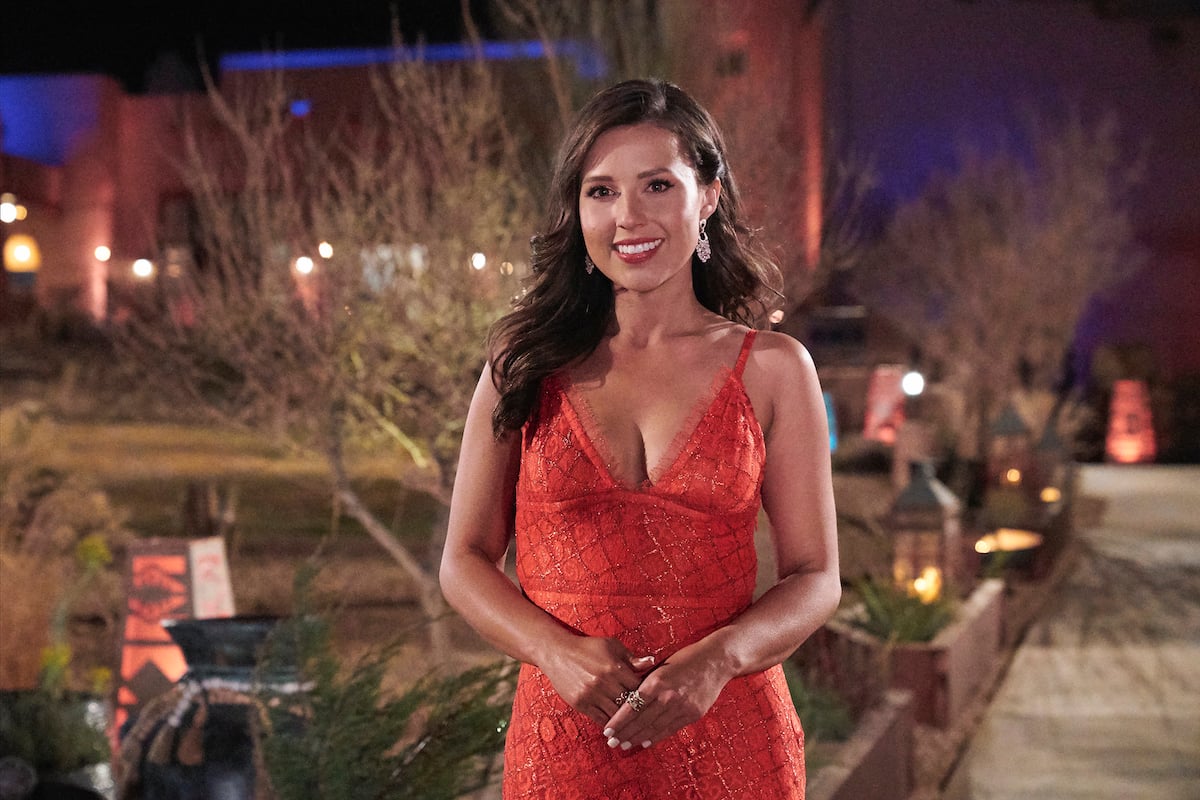 The new season is almost here, and the cast is posting about it. Hunter Montgomery posted a picture of him sitting with Thurston on Instagram. They are holding hands, and it looks like the picture is from the first night.
"Seeing all the recent commercials and promos has been somewhat emotional, not gonna lie… but this picture makes me smile, instantly. Katie is an incredibly special woman. And for those asking, she's even more gorgeous in person," read the caption of the post.
The beginning of that caption makes it sound like things don't end well between him and Thurston. The comments were still positive.
"Can't wait to watch! I'm rooting for you and the pursuit of true love," one person wrote. "This is such a sweet post! I can't wait to tune in and hear your story!" another person commented.
Who is Hunter Montgomery on 'The Bachelorette'?
The software strategist is described as an "expressive, passionate and outgoing person" in his biography. He's a divorced father of two children and is looking for his better half. 
Hunter is now sober and is outspoken about it. He also has a strong following on TikTok with over 60k followers. He talks about navigating sobriety and mental health issues. But he also just posts funny videos. 
This is one thing he has in common with Thurston, who also had a big following on the platform before going on The Bachelor. Her profile was focused on adult jokes and telling personal stories before going on the dating show.
The new trailer teases drama on 'The Bachelorette'
A new teaser was released showing Thurston's season. It opens with her meeting some of the men on the first night. She's then seen kissing multiple men, but Hunter isn't one of them.
"I didn't come here for the bromance," Karl Smith is seen saying. "I came here for followers," is then heard. Multiple men are shown looking shocked and confused, including Hunter. 
It's not a good sign for Hunter that he doesn't get a romantic moment with Thurston in any of the teasers so far. His Instagram caption also makes it sound like he had an emotional journey. Fans will soon see what happened between the father and the star.
The Bachelorette Season 17 will premiere June 7 on ABC at 8/7 CDT.