'The Bachelorette': Dale Moss' Sister Denies That He Talked to Clare Crawley before the Season
Clare Crawley has truly made this upcoming season of The Bachelorette the most dramatic season ever. She quit the show after just two weeks of filming because she had already found the person that she wanted to be with. Many outlets have reported that Crawley and contestant Dale Moss actually began talking before filming began. Now, Moss' sister is claiming that isn't true.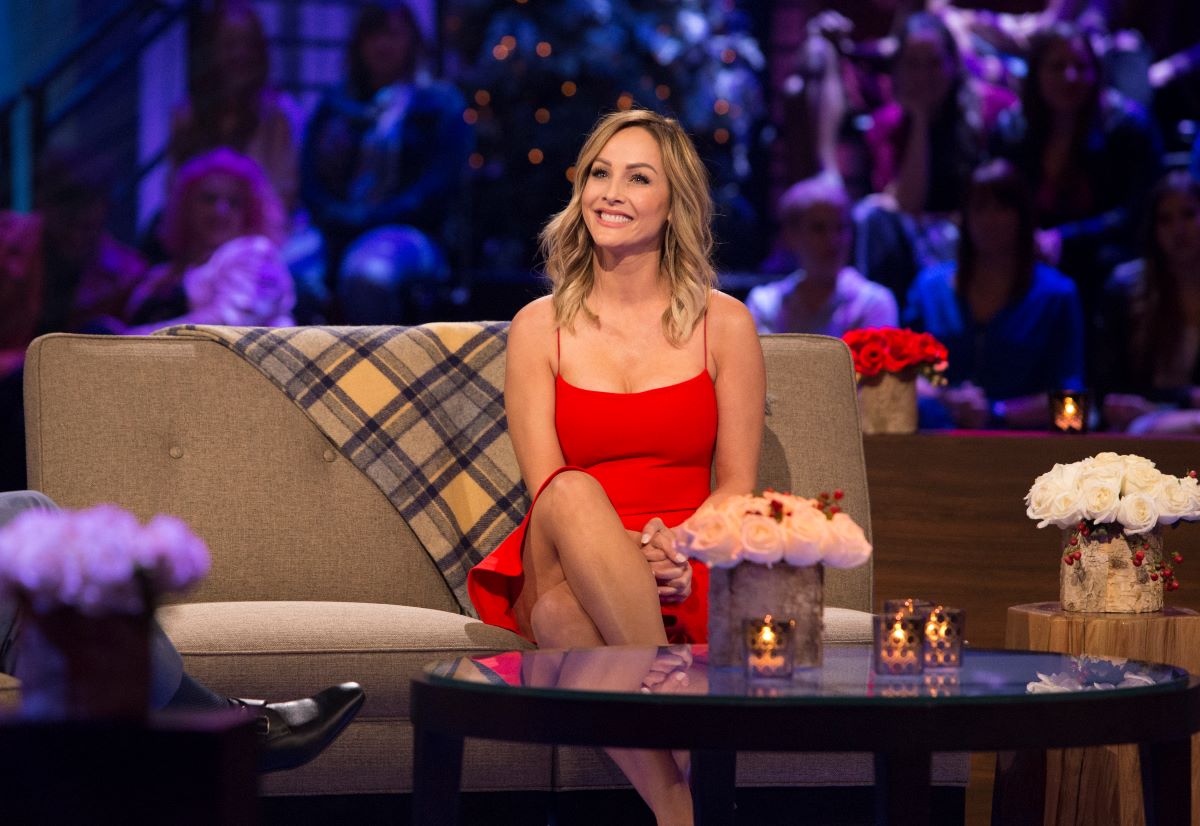 What happened with Clare?
Before anything was announced, sources started leaking to Life & Style that there was trouble on the Bachelorette set and that Crawley had "already fallen in love" with Moss.
"Producers are scrambling to figure out what to do," the source said. "They are frantic trying to pick up the pieces without having to start over completely."
Luckily, the show was able to find a backup in Tayshia Adams.
"Tayshia was game and ready to go," a source told People. "What remains to be seen is if more men will be brought in now to give Tayshia a full roster of suitors."
Dale Moss' sister calls out sources
After it was announced that Adams would be taking over for Crawley, more sources started coming forward to explain what happened.
RELATED: 'The Bachelorette': Here's How Past Leads Really Feel about the Casting Switch
"One of her potential guys found a way to get in touch with her and they began talking," a source told the outlet. "By the time filming officially began, they were basically already in love. No one else stood a chance. It just became so obvious from her subsequent few dates that her heart wasn't in it and she just wasn't feeling it. Then she said she wanted out."
But according to Moss' sister, those reports are false.
"That's tarnishing my brother's name and it's COMPLETELY FALSE," she allegedly wrote on Instagram according to Bachelor nation fan account Bachdetective. "Your source for that information is LYING. I know this because I spent every day with my brother leading up to production! Never once did he reach out, nor was he ever contacted by Clare!"
"My brother was EXTREMELY adamant about the rules, contracts, and privacy," she continued. "He had EVERYTHING to lose and NOTHING to gain by communicating beforehand."
Was Clare the one to reach out?
When filming for Crawley's season was put on pause due to coronavirus (COVID-19) restrictions, Crawley admittedly looked up some of her contestants on social media.
RELATED: 'The Bachelorette': New Promo Reveals Clare Crawley's Exit and Foreshadows Replacement
"You can kind of tell people's lifestyles like from Instagram Stories, and I see some that I'm like, 'That's not really my vibe,' and others where I look at them and I'm like, 'Oh, that's hot. I can't wait to meet that guy. I hope he's on the season,'" she said on the Bachelor Happy Hour podcast.
And according to sources, Crawley was actually the one who tried to contact Moss.
"Clare did reach out to him prior to him leaving again for filming," the source told Life & Style. "He had left originally in March and then production stopped."
When the season actually did start filming, Moss scored Crawley's first impression rose. Now, the two are reportedly engaged.
Fans are now eagerly waiting to see this quick love story play out on tv this fall.