'The Bachelorette': Dean Unglert Isn't Buying Clare Crawley's Fast Love Story
Clare Crawley's story on The Bachelorette is shaping up to be one of the weirdest that the show has ever seen. She reportedly fell in love so quickly that she didn't want to keep filming. But what's even more strange is that The Bachelorette reportedly let her stop filming and just replaced her with Tayshia Adams. While it's true that Adams is the new Bachelorette, other Bachelor alums are saying something seems fishy about the timeline.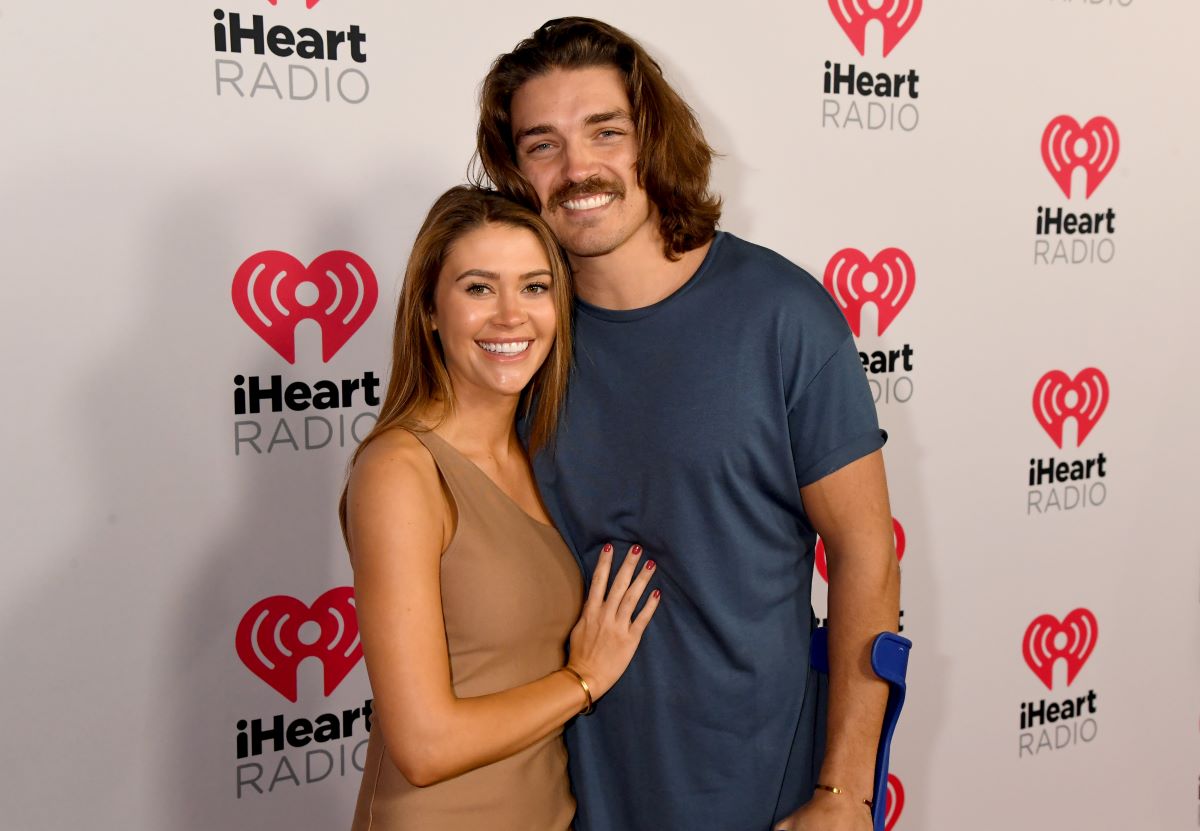 What happened with Clare Crawley?
When Crawley's season was postponed due to the coronavirus (COVID-19) pandemic, she was able to peruse some of the guy's social media accounts and pick out her favorites.
"One of her potential guys found a way to get in touch with her and they began talking," a source told People. "By the time filming officially began, they were basically already in love. No one else stood a chance. It just became so obvious from her subsequent few dates that her heart wasn't in it and she just wasn't feeling it. Then she said she wanted out."
What do other 'Bachelor' alums think?
The leads on The Bachelor and The Bachelorette usually sign hefty contracts that prohibit them from doing certain things and keep the show running smoothly, so it's weird that Crawley was just allowed to walk away from her role.
RELATED: 'The Bachelorette': This Is What This Season Will Look Like
"I don't understand why Clare could just be like, 'Yep, this is the person I like. Let's just cut me off now,'" Bachelorette and Bachelor in Paradise alum Dean Unglert told Us Weekly. "There's gotta be something else and I don't know what it is. … It just seems a little fishy. It's a little too convenient that Clare fell in love and 12 days and left the filming of the show just to pursue the relationship with this guy."
Unglert went on to say that he thought that former Bachelors Ben Higgins and Nick Viall also probably knew who they were going to pick early on in their seasons but still had to keep filming.
"I'm sure at some point they leaned over to production and they're like, 'Hey, can you just, like, cut this production short? Because I'm going to just pick this person anyways.' And they're always like, 'No, you can't do that. You signed a contract to film for three months or however long you have to finish out the show,'" he said.
Bachelor alum Ashley Iaconetti thinks that Crawley should have continued filming, regardless of how much she liked Dale Moss.
"That's the safest way of doing it to avoid all the 'What if?'s in life," she said. "[Then] you'd never look back and think, 'Man, what would have happened if I didn't go with what I felt immediately and I let something grow?'"
Former Bachelorette Ali Fedotowsky tried to stop filming at one point during her season as well but ultimately had to continue. But she's happy that Crawley was able to follow her heart.
RELATED: 'The Bachelorette': New Promo Reveals Clare Crawley's Exit and Foreshadows Replacement
"I think that's so awesome, not only that she figured it out if that's the case, but I think it's awesome of the show to let that happen," she told  Entertainment Tonight.
"I think in my season, if I had said that, that wouldn't have been allowed to stop everything down or send a bunch of people home, so the fact that they're shaking it up and saying, 'Sure, fine, you can go, and we'll bring in someone new,' I think that's so much fun, and I hope that's the case," she continued.