'The Bachelorette': DeAnna Pappas Stagliano Talks About What It's Really Like To Go on a Double Date With Clare Crawley and Dale Moss
DeAnna Pappas (now Stagliano) was the lead in the fourth season of The Bachelorette. But Bachelor Nation most recently saw her on Clare Crawley's season. The women had a talk about Crawley's feelings for Dale Moss (who she got engaged to a short time after).
Stagliano says she and Crawley kept in touch throughout her season as well as after. They even went on a double date in Los Angeles.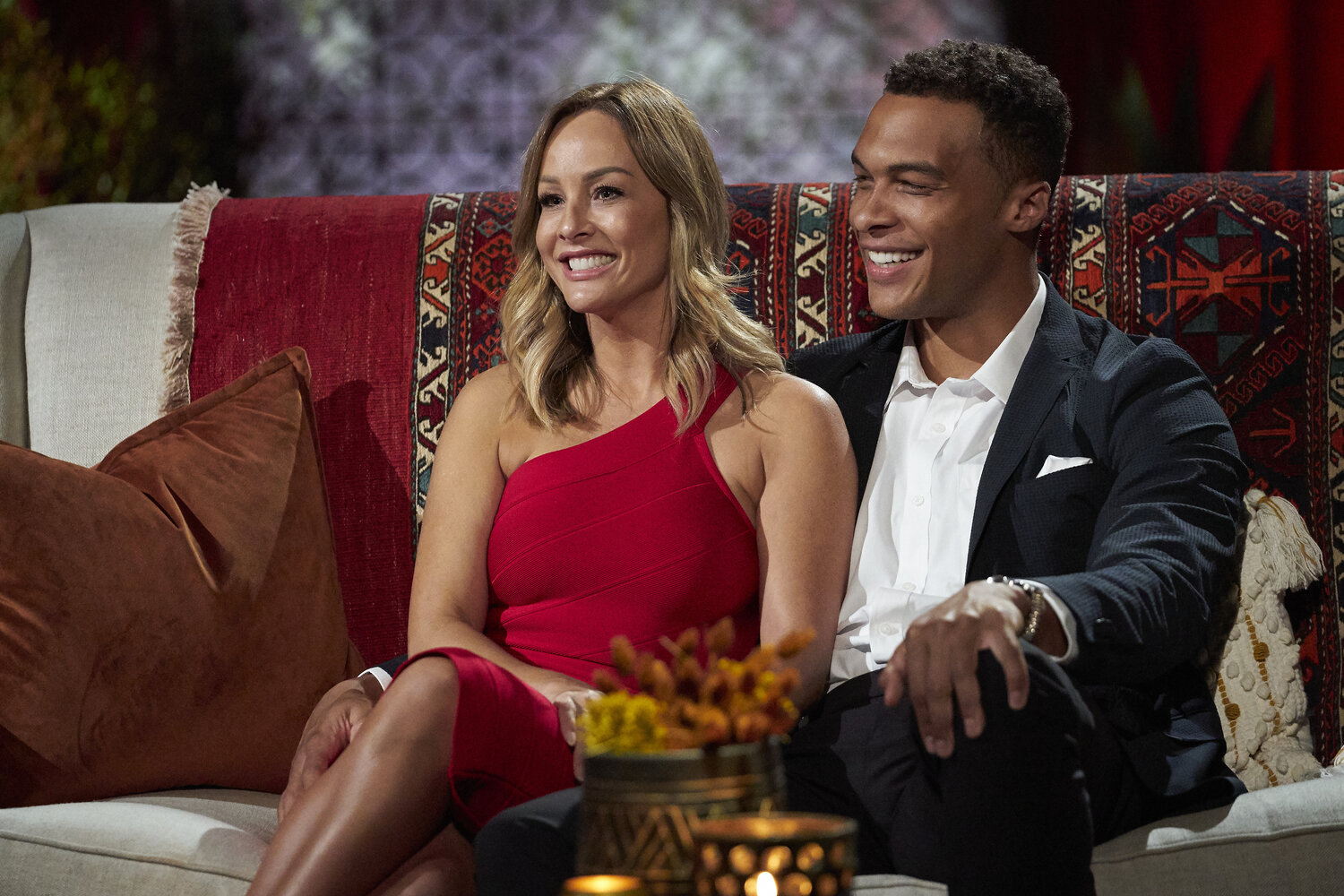 DeAnna Pappas Stagliano says Clare Crawley 'lean[ed] on' her during filming and when her 'Bachelorette' season aired
Stagliano was interviewed by radio host Domenick Nati on The Domenick Nati Show on Nov. 13. She spoke about being "the only one" to know about Crawley's connection with Moss as it was happening.
"We kept in touch a lot during her season when it was filming because I had the opportunity to go and be on an episode for Clare's season and the cool thing about it was I was the only one who knew the outcome," she said. "I was the only one who knew that she really loved Dale and that she really wanted to be with Dale and then, ultimately, in the end, that she left with Dale. I was really the only person who knew that."
Crawley has spoken about the negativity she's received from Bachelor Nation since her portion of the season started airing.
"The things people say without knowing the full truth, without seeing how things really happened, genuinely happened, it just blows my mind," Crawley said on Good Morning America. "In a world right now where there's so much negativity, and hate, and hard things going on right now, love and this type of thing should not be one of those things. It kind of blows me away."
Stagliano told Nati that she's glad Crawley had her to "lean on during the process because people are hard on her."
"You go on social media, people were really mean and very judgemental about Clare and how she was on the show and the way she came off and the way she fell for Dale," she said. "So I think it was nice for her to be able to have somebody to talk to a lean on through the process. So, yeah, we talked a lot."
DeAnna Pappas Stagliano, Stephen Stagliano, Clare Crawley, and Dale Moss go on a double date
Crawley's season of The Bachelorette was certainly a bonding experience for her and Stagliano. The women have made a point to keep in touch even after filming. When Crawley and Moss were "in hiding" when the season was airing, they met up with the Season 4 couple for a double date in LA.
"Stephen and I had the pleasure of joining Clare and Dale for dinner one night when they were in LA in hiding," said Stagliano. "So that was really awesome just to get to see them together as a couple and get to know Dale."
Stagliano said it was very clear how Crawley and Moss feel about each other, calling them "the real deal."
"I just love Clare and I'm happy for her and I'm happy that she got her fairytale ending," she said. "She and Dale are like the real deal."