'The Bachelorette': Did Clare Crawley Admit to Ruining Her Season?
Clare Crawley's season of The Bachelorette will be unique for multiple reasons. There will be just one filming location instead of the cast traveling the world. Matt James has already been announced as the upcoming star of The Bachelor.
Did Crawley admit to ruining her season on top of all of that? Here is the reason why fans might be worried about her journey finding love.
Clare Crawley's season of 'The Bachelorette' was postponed
The cast of Crawley's season was revealed back in March. That's when the season was originally going to start filming. However, it was later announced that production has been pushed back due to the pandemic.
"In all seriousness, Everyone's health is the most important priority at this time, and as I'm sure you've heard, we are pressing pause for now on filming The Bachelorette," read Crawley's statement. "We are taking it day by day and even hour by hour as this is so unpredictable. All I know for sure is that my heart is so full from all the love and support this far, and am still so excited for my journey to begin! I've waited 38 years for these moments, what's a little bit longer, right!"
Crawley also put a call out for more men to apply for her season. It has since been announced that new men were cast for the season. But did Crawley admit to ruining her season?
Crawley admitted to looking up the men of her season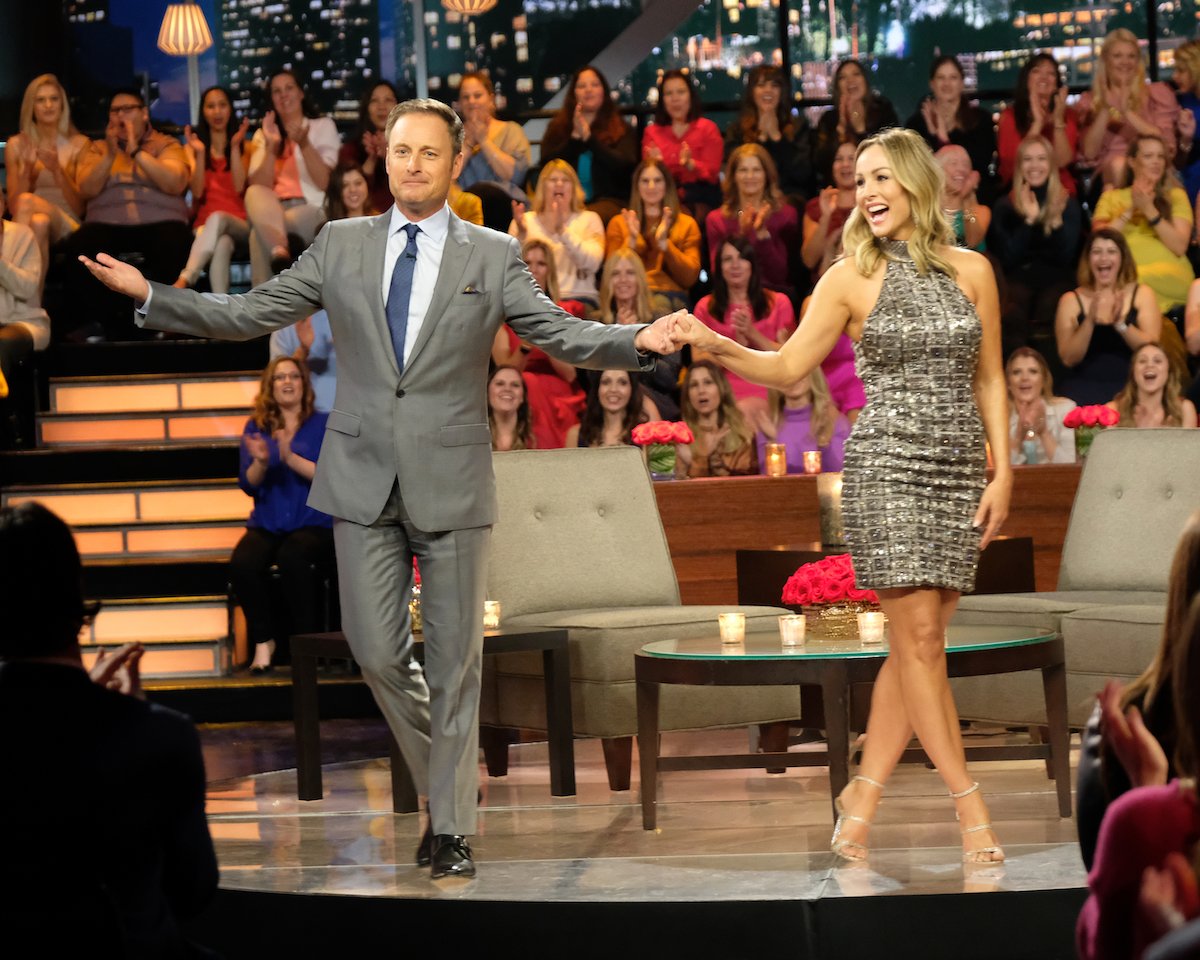 Everyone was sent home because of the pandemic and some have wondered if Crawley looked up the men of her season. Crawley admitted in June that she looked up some of the men who were cast for her season.
"Obviously [I did]. What woman wouldn't, are you kidding me?" she admitted on the Bachelor Happy Hour podcast. "I will say this. At first, I really didn't. I really did not and it was because — I don't know. I just kind of felt like I want to get to know them and regardless, I know how my Instagram is. It's a piece of my life. … You have to see and feel it in person and so regardless of what their life is and what it looks like on their Instagram, it's nice to actually see them in person and I am huge on pheromones, so that's like the end for me."
It should be interesting to see how this will affect things. Will Crawley bring up what she has found out to the men during her season? Did she ruin it by prejudging them or will their connection be better?
It will also be interesting to find out if she'll look up the new cast members to make sure everyone starts on equal footing. The Bachelorette is scheduled to start filming in July.