'The Bachelorette': Do Michelle Young and Joe Coleman Know Each Other?
The Bachelorette Season 18 premieres on Oct. 19, and fans are excited for the new season to begin. This season will feature Michelle Young as she tries to find love with one of the men on the show. However, there's already been rumblings of drama as Michelle is accused of knowing Joe Coleman, one of her suitors, before filming began. So did Joe and Michelle know each other before The Bachelorette? Here's what we know.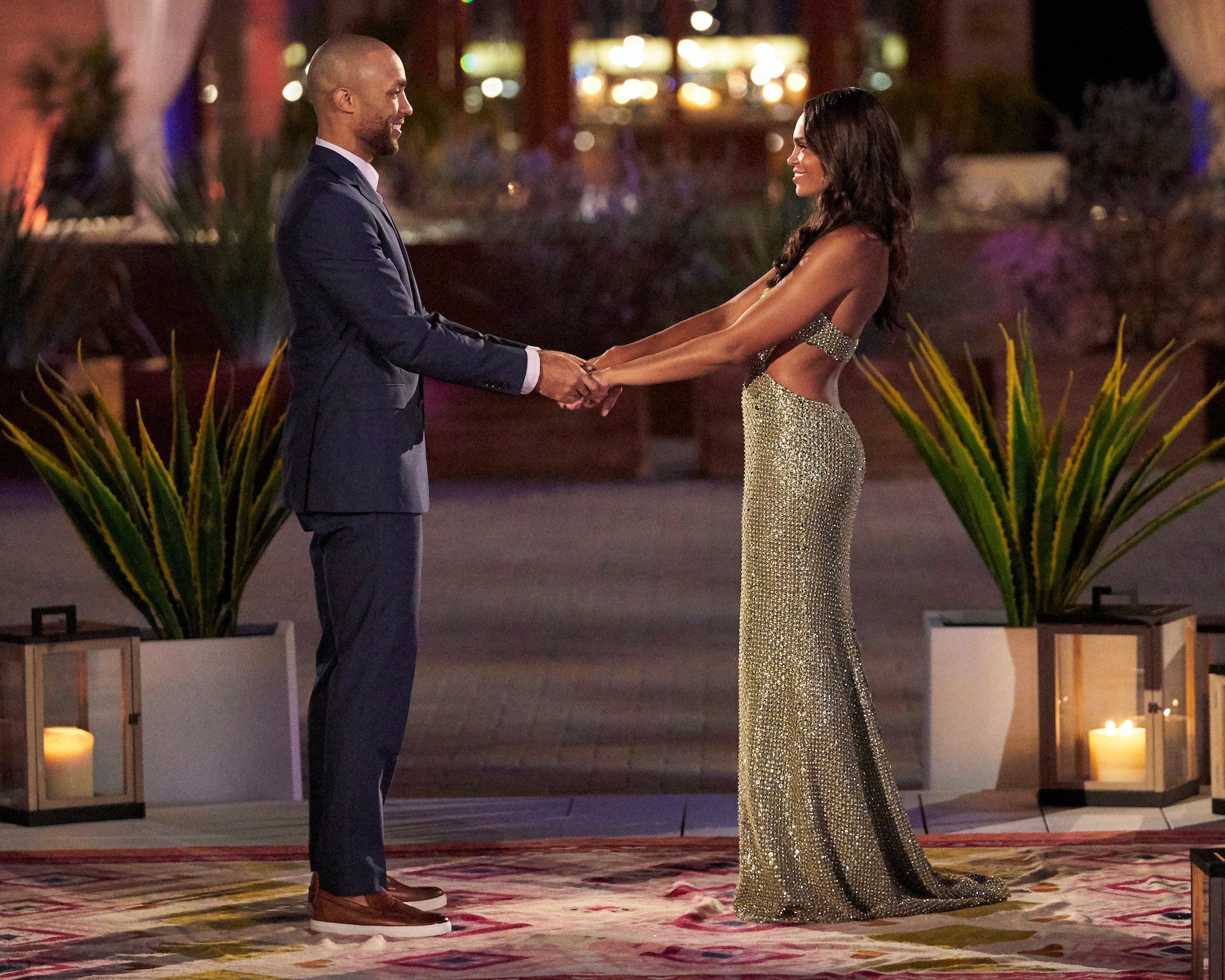 Did Michelle Young know Joe Coleman before filming of 'The Bachelorette' Season 18 began?
In a recent interview on E! News, Tayshia Adams, one of the new co-hosts of The Bachelorette, told fans the first night was a "jaw-dropper" in terms of the drama we'll see. Audiences heard about an "alarming discovery" in the first promo trailer released earlier in October, but little detail was given. We know that someone is "planning their every move," and we assumed that was the alarming discovery, but now we have confirmation.
In a recent clip, when Michelle meets all the men on the first night, one man catches her attention. As he walks away, she asks, "Have I met you before?" The gentleman responds with a sly smile and replies, "We'll see."
"Have I slid into your DMs?" Michelle continues. "Is your last name Coleman?"
"Yeah, that's me," he replies, and in turn, gives all of Bachelor Nation confirmation of what we suspected, to begin with.
Is Joe Coleman the suitor 'planning every move' in Michelle Young's season?
In the few clips fans have watched this season of The Bachelorette, we see someone is planning their every move. However, we didn't get much more information than that. There's talk of a spreadsheet, and the entire situation is pretty hyped up. In the most recent clip, we get a little more detail about what's really going on. If Joe is the guy planning his every move, he will have a lot of explaining to do with Michelle. 
Tayshia and Kaitlyn Bristowe (this season's other co-host) do a little snooping around in the mens' hotel rooms. In one, they discover a spreadsheet with information about who the person plans to emulate based on previous participants and even tips on how to get more camera time. It looks like the suitor in question might not be there for the right reasons.
Michelle Young said the suitors were envious of Joe Coleman on 'The Bachelorette' Season 18
Michelle got a chance to talk a little bit about her season at The Bachelorette premiere. When Access asked about knowing Joe before the show started filming, she said, "Minnesota is such a small community, especially athletics. So, yeah, I put two and two together and figured some things out and was very surprised." She continued, " I mean yes, it can cause drama, but I think it causes drama amongst the men because emotions get involved – envy, jealousy, everything in between. But for me, I wanted to make sure I was keeping people there who were there for the right reasons and people I wanted to explore that with so everyone is going to have to tune in and see how that whole story plays out."
Tune into The Bachelorette Season 18 premiere on Oct. 19 to see exactly what goes down on night one.