'The Bachelorette' Episode 3 Preview Teases Even More Drama for Michelle Young Next Week
Watch the new preview for 'The Bachelorette' Season 18 Episode 3, which teases more drama with Michelle Young's cast and Jamie Skaar in week 3. The promo trailer also reveals who gets dates in the next episode on Nov. 2, 2021.
We're only a few weeks into The Bachelorette Season 18, and cast member Jamie Skaar just emerged as the first villain of Michelle Young's journey. In the last episode, the contestant brought up a rumor that derailed the lead. Now, The Bachelorette Episode 3 preview seemingly suggested the drama with Jamie will continue into week 3. So here's a breakdown of the promo trailer and what to expect next on Tuesday, Nov. 2.
[Spoiler alert: This article contains spoilers from The Bachelorette Season 18 Episode 3 on Nov. 2, 2021.]
Who was sent home in 'The Bachelorette' Season 18 Week 2?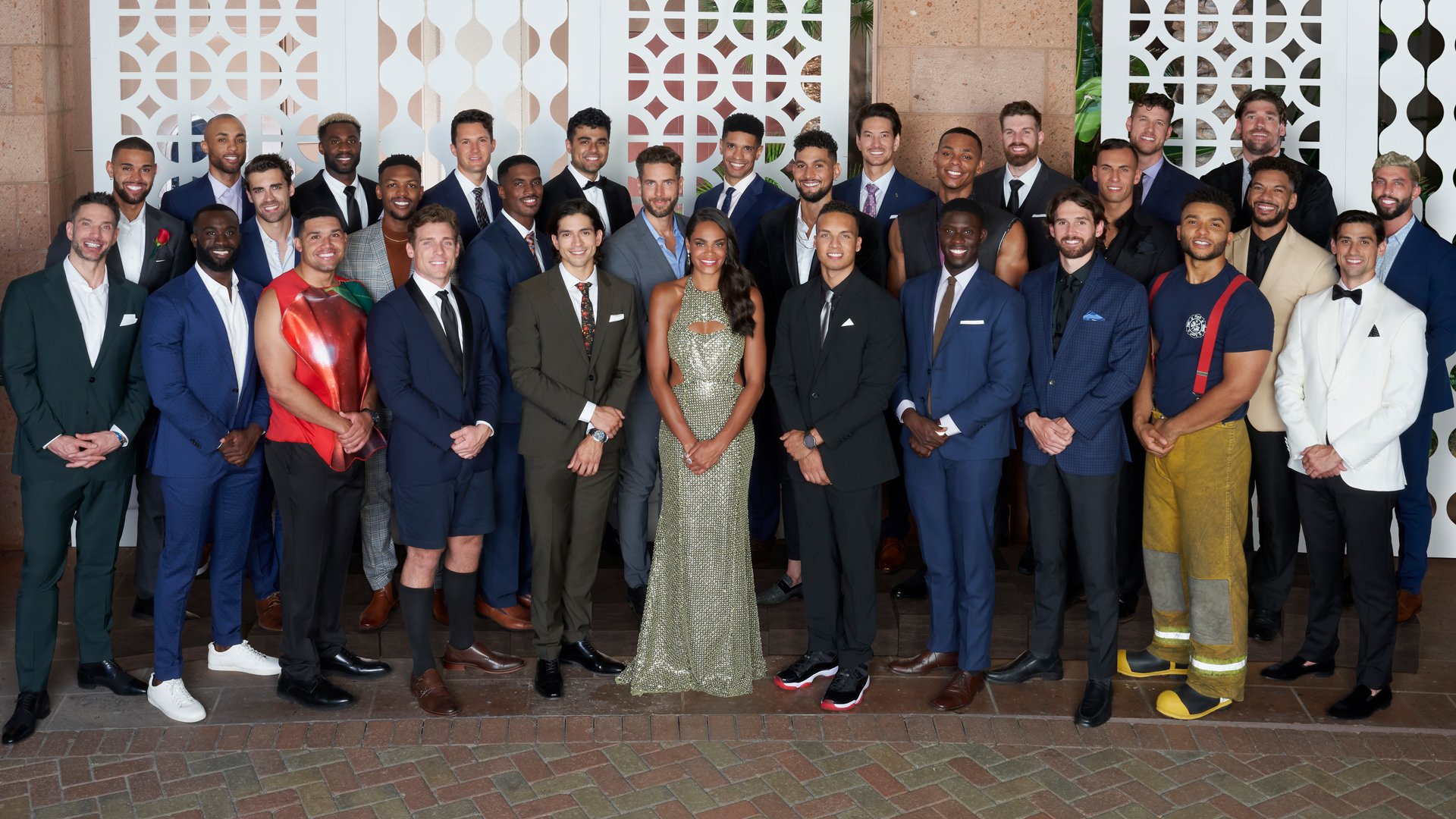 Week 2 of The Bachelorette Season 18 kicked off with two group dates and a single one-on-one. Michelle gave Joe Coleman and Brandon Jones the group date roses. She also connected with Jamie on her one-on-one date. Then the drama started right before the rose ceremony.
During the cocktail party, Jamie told Michelle that the other men were questioning her character because they thought she knew Joe before the show. He also claimed that someone warned him that Michelle was dating someone ahead of filming. As a result, Michelle confronted her men, and she denied the dating rumors. She also revealed that she exchanged a few messages with Joe before he ghosted her.
Meanwhile, Michelle canceled the cocktail party, and she went right into the elimination ceremony. Then four men — Daniel Tully, Alex Thompson, Pardeep Singh, and PJ Henderson — were sent home in week 2 of The Bachelorette Season 18. 
'The Bachelorette' Episode 3 preview hints what happens with Jamie Skaar in week 3
Now, Michelle isn't sure who she can trust going into The Bachelorette Season 18 Episode 3 on Nov. 2. In the week 3 preview on YouTube, the 28-year-old is seen contemplating who she can really lean on. 
Jamie also questions who is being "genuine and authentic" when speaking with Bachelor Nation producers. Then later, he tells someone — presumably a producer — that there isn't "competition" with the other men. However, The Bachelorette Episode 3 promo trailer suggests Jamie should be worried because he'll be at the center of all the drama next week. The contestant never told the other cast members that he was the one who told Michelle about the rumors in episode 2. But it seems like his secret comes out on Nov. 2.
"How did he think he would get away with this?" Rick Leach tells producers. 
Then frontrunner Nayte Olukoya expresses his surprise when speaking with Rick. The teaser also hints that there could be more arguments between Will Urena and Peter Izzo. The two hash things out, and it appears the scene where Peter throws someone's jacket in the pool will happen in week 3. But even so, it seems the big drama is still on Jamie. Brandon J. defends Michelle in front of the other suitors, and his comments seemingly refer to what happened last week rather than the Will-Peter drama.
"He's manipulating us and her," Brandon J. says. "Did you see how hurt she was? Did you see that?"
'The Bachelorette' Season 18 Episode 3 promo trailer reveals who gets a date
While it seems The Bachelorette Season 18 Episode 3 will focus on the impact of Jamie's words on Michelle, there is still some romance to look forward to. At the start of the new preview, Michelle and Rodney Mathews go on a one-on-one date together. They go on a romantic gondola ride. Then later, things get a little silly as Rodney strips down naked as Michelle cheers him on with a megaphone. 
A Top Gun-themed group date is also highlighted in the promo for week 3 of The Bachelorette. About 10 men get together with Michelle, and the trailer briefly highlights suitors like Peter, Nayte, Martin Gelbspan, and Clayton Echard. 
Meanwhile, it seems one suitor will prove his trustworthiness in The Bachelorette Season 18 Episode 3. In the preview, Nayte asks Michelle whether she trusts him while she wears her rose ceremony dress. Then the bachelorette replies, "I do." Later, Michelle and Nayte are also spotted running away from the camera together. We doubt they'll be pulling a Clare Crawley and Dale Moss moment. But we'll see where the new episode on Nov. 2 takes them. So stay tuned.
The Bachelorette Season 18 airs Tuesday nights on ABC.