'The Bachelorette' Episode 8 Preview Drops Clues About Michelle Young's Fantasy Suites Next Week and Engagement Drama in the Finale
Watch 'The Bachelorette' Season 18 Episode 8 preview, which hints who Michelle Young will not send home in the new episode next week after Fantasy Suites on Tuesday, Dec. 14, 2021. The promo trailer also teases some engagement drama coming in the finale.
On Dec. 14, The Bachelorette Season 18 Episode 8 will dive right into Fantasy Suite week with Michelle Young and her final three men — Nayte Olukoya, Joe Coleman, and Brandon Jones. Of course, things are starting to get serious this late in the game. After all, there's an engagement on the line. So what can fans expect moving forward? The Bachelorette Episode 8 preview dropped some new clues about Michelle's Fantasy Suites and finale.
'The Bachelorette' Season 18 Week 8 preview hints what's next for Fantasy Suites
The Bachelorette Season 18 Episode 8 preview starts with a change of scenery. Michelle and her final three cast members move from Minnesota to Mexico for Fantasy Suite week, per ABC. In the teaser, the 28-year-old teacher also notes that it's almost the end of her journey, which means she could be engaged in a matter of days.
Now, are Brandon, Joe, and Nayte ready to get engaged to Michelle? Hopefully, the bachelorette will find out during Fantasy Suites. In the promo trailer, Michelle says something sweet about all three men. She says Nayte is "soulmate material" and feels something she's never felt before when they kiss. Michelle also says Joe is her "slice of home" and comments on their "special" connection. Then the lead says she can see herself spending her life with Brandon.
Meanwhile, Nayte, Joe, and Brandon seem to realize they are all falling for Michelle, and jealousy allegedly settles in as they go from "bros to foes." And while the bachelorette has feelings for her top three, she can only pick one in the end.
"When you're in love with three people, how do you know which person is your person?" Michelle says.
'The Bachelorette' Episode 8 promo trailer drops clues about who isn't sent home after Fantasy Suites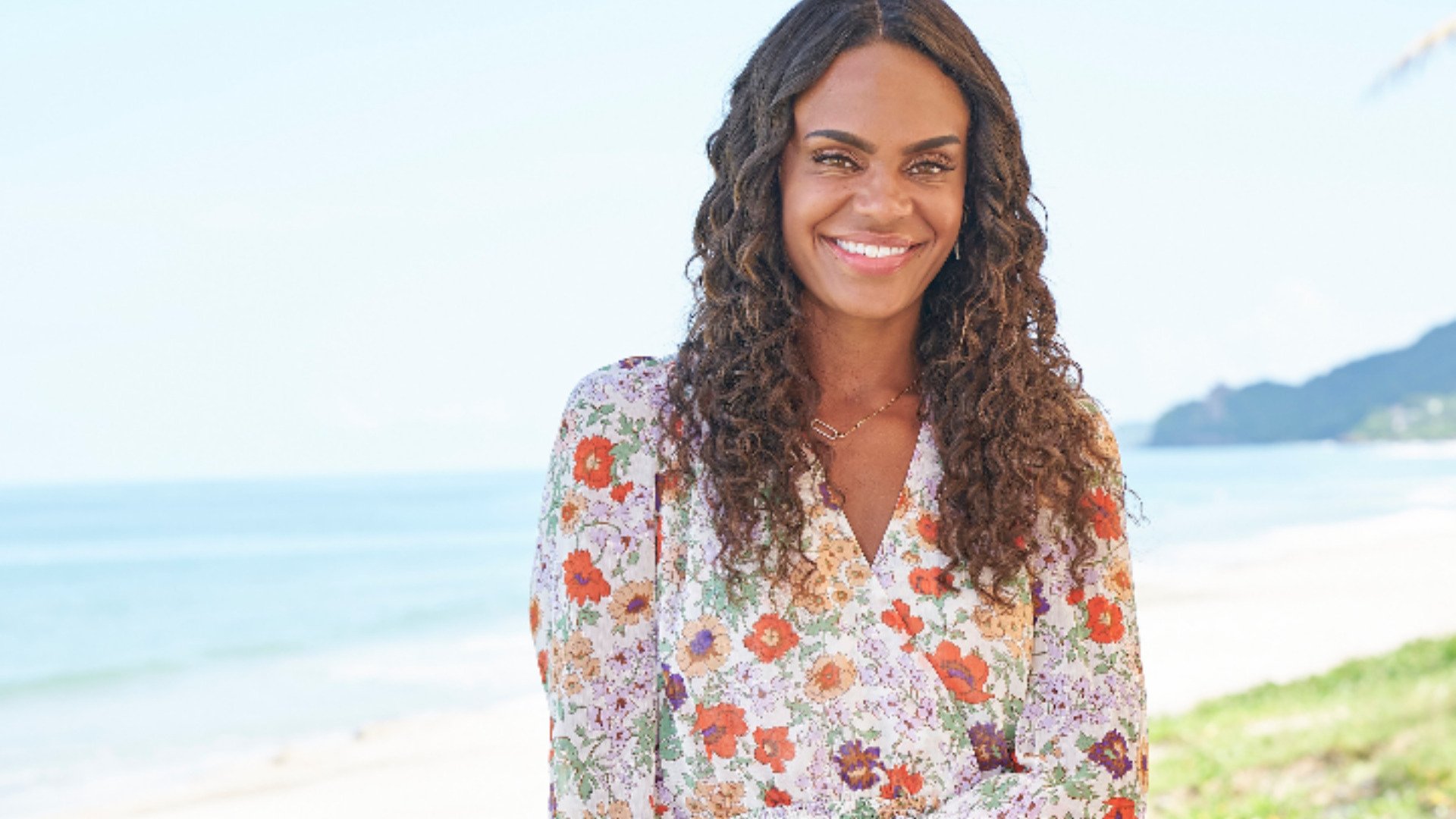 Now, it's possible The Bachelorette Episode 8 promo dropped a few major clues about what happens after Fantasy Suites. In the new preview for the Dec. 14 episode, Michelle's parents seemingly meet some of the contestants. And typically, cast members meet the lead's parents after the final two are chosen. But whether this happens after the next rose ceremony, there are two narratives building.
Michelle's dad, Ephraim, is concerned one of the contestants would be a "jealous person" after highlighting a shot of Brandon. The Bachelorette preview also suggests that he could be speaking with Joe. However, Michelle's father and Joe are never actually seen in the same scene together.
On the other hand, Nayte directly speaks with Michelle's mom, LaVonne, and he says he's ready to get down on one knee. However, LaVonne isn't convinced and questions whether he's "100% in." Michelle also seems to wonder whether she has stronger feelings for her contestant than he does for her. Then later, the bachelorette is seen crying with her mom, who is wearing the same blue shirt she wore when talking to Nayte. 
Meanwhile, The Bachelorette trailer jumps back to the rose ceremony immediately after Fantasy Suites. Brandon seemingly walks up to Michelle and asks to talk in the middle of the elimination. Nayte and Joe also appear shocked.
Later, the three men are shown getting ready for a special occasion. But Nayte is the only one wearing a completely different outfit from before. During the rose ceremony, the contestant has a black blazer over a black shirt. Then Nayte is wearing a tie and white button-up shirt while getting ready. So is this his final rose ceremony outfit? It's possible. But the other two men don't appear in formal attire outside of the Fantasy Suite rose ceremony and Nayte is the only one confirmed to meet Michelle's mom. So we think it's safe to say the contestant will make it through to the finale.
'The Bachelorette' teaser questions whether Michelle Young will get engaged in her finale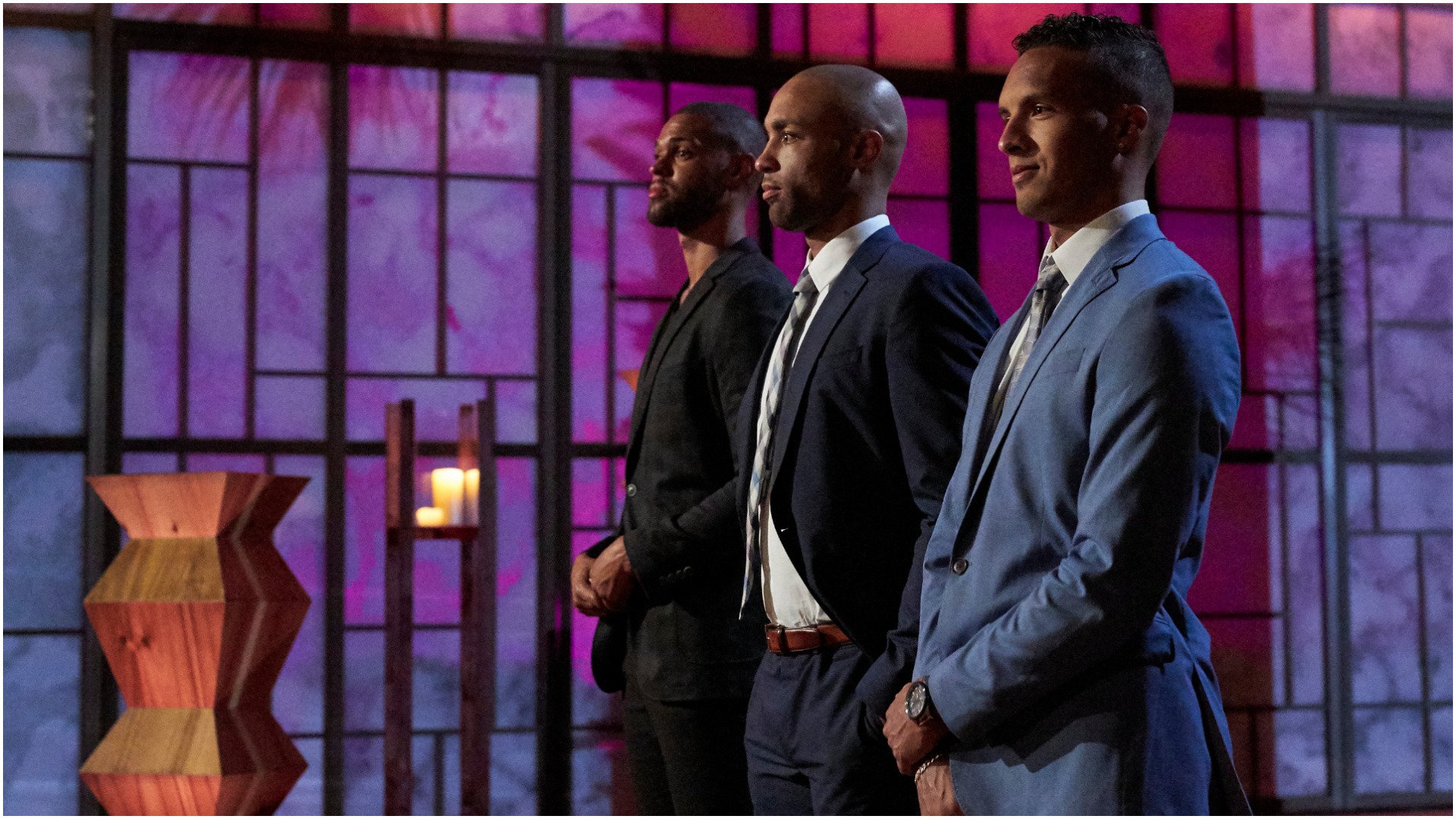 The final moments of the new Bachelorette Season 18 preview highlight what's coming up for Michelle in the finale and the possibility of an engagement. She seems to ask a contestant whether he wants to get engaged. And from the previous clips with Michelle's mom, we're predicting it's Nayte. But whoever the suitor turns out to be, the bachelorette wants to make sure her cast member is ready.
"Falling in love is one thing, and an engagement is another thing. Which of those are you ready for?" Michelle says.
Meanwhile, Michelle is crying in her final rose ceremony dress, and she seemingly questions everything.
"What am I doing?" Michelle says to herself in tears.
Now, will Michelle find her happily ever after in The Bachelorette finale? We'll have to watch what unfolds. But it looks like an emotional ride.