'The Bachelorette': Even More Proof of Becca and Garrett's Split — Confirmation on Instagram That He Has a New Address
The fan speculation surrounding The Bachelorette split between Becca Kufrin and Garrett Yrigoyen becomes more real with each passing day. The initial signs that the two might be on the rocks came after they shared differing viewpoints over the Black Lives Matter movement on social media. However, in the weeks since the online drama, fans think they might be right about the breakup.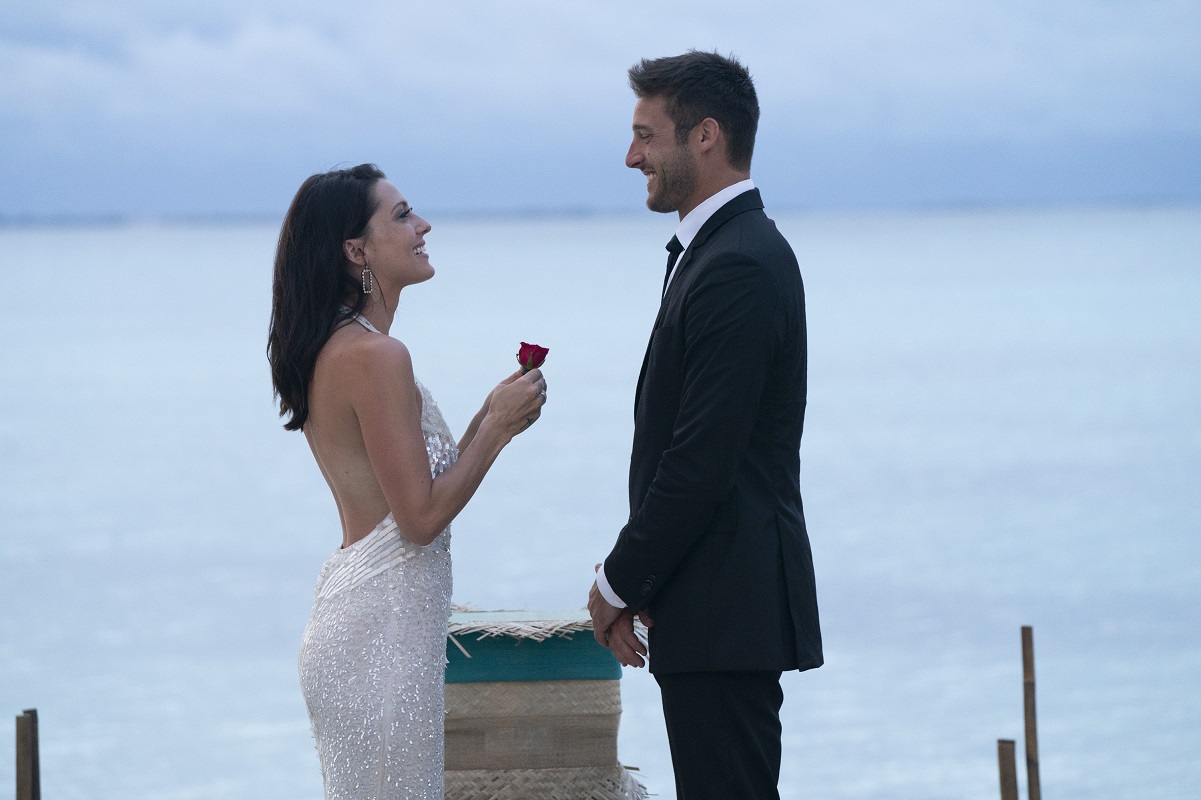 'Bachelorette' couple Becca and Garrett did not defend each other on social media
The Bachelorette shared numerous photos and stories on Instagram in support of racial justice following the death of George Floyd. However, her fiance did not share the same sentiments. Instead, he defended the police department. In the days following their difference of opinion, neither party stuck up for their significant other.
On Kufrin's Bachelor Happy Hour podcast with Rachel Lindsay, the former Bachelorette admitted that she regretted not standing by her husband. However, she also added that she feels she didn't say enough about racial injustice.
RELATED: 'The Bachelorette': Becca Kufrin and Garrett — Will Their Relationship Last Through This Difference of Opinion?
"As an individual, I have the ability to use my voice, to use my platform, to have uncomfortable conversations during time-changing moments like this because it matters," Kufrin wrote. "It's important."
'The Bachelorette': Becca and Garrett are no longer living together
For fans who follow both Kufrin and Yrigoyen on social media, it looks like the two are no longer living together. The Bachelorette is living with her mother, for the time being, even receiving mail there. Whereas, Yrigoyen returned home from a wilderness adventure to his brother's home with his nephew.
RELATED: 'The Bachelorette': 3 Reasons Fans Believe Becca and Garrett Already Broke Up
"Garrett had commented on a friend's Instagram post about a new address, so I did some digging and found the comment," one Redditor revealed. "Very, very interesting."
The fan shared a screenshot of the comment from Yrigoyen's verified Instagram account.
"This is the most convincing piece of evidence of a breakup I've seen so far," one fan added. "It does not look good for them."
Fans believe that there is enough evidence that proves 'The Bachelorette' couple already broke up
Other fans brought up the fact that Kufrin hardly ever wears her Neil Lane diamond engagement ring on her Bachelor Happy Hour podcast or her Instagram stories. She doesn't talk about her fiance in the podcast, although her co-host often talks about her husband.
"I get that certain things aren't that weird in a vacuum, but it ignores the big picture of the situation," concluded another fan. "One thing may not be odd, but you combine all the clues, and it certainly leads to an obvious conclusion."
RELATED: 'The Bachelorette': Sleuth Fans Now Believe Mike Johnson Is Definitely Going on Clare Crawley's Season as a Contestant
Yrigoyen has not shared a photo with his fiance since the anniversary of their engagement on May 11, 2020. The Bachelorette's last picture with Yrigoyen was on May 27, 2020, over two months ago. Fans believe the couple is waiting for the two-year mark to announce their breakup. 
On Aug. 6, 2020, it will be a full two years since the finale of The Bachelorette Season 14, when the couple was engaged. At that point, it is common Bachelor knowledge that Kufrin would be allowed to keep the Neil Lane ring.