'The Bachelorette' Exclusive: JoJo Fletcher Gives Clare Crawley Advice
Former bachelorette JoJo Fletcher doesn't want Clare Crawley to make the same mistake she made.
JoJo Fletcher just relived her Bachelorette season thanks to The Bachelor: The Greatest Seasons — Ever! Bachelor Nation got to watcher her fall in love with Jordan Rodgers all over again–a particularly sweet ending after having just re-watched Ben Higgins break her heart the week prior.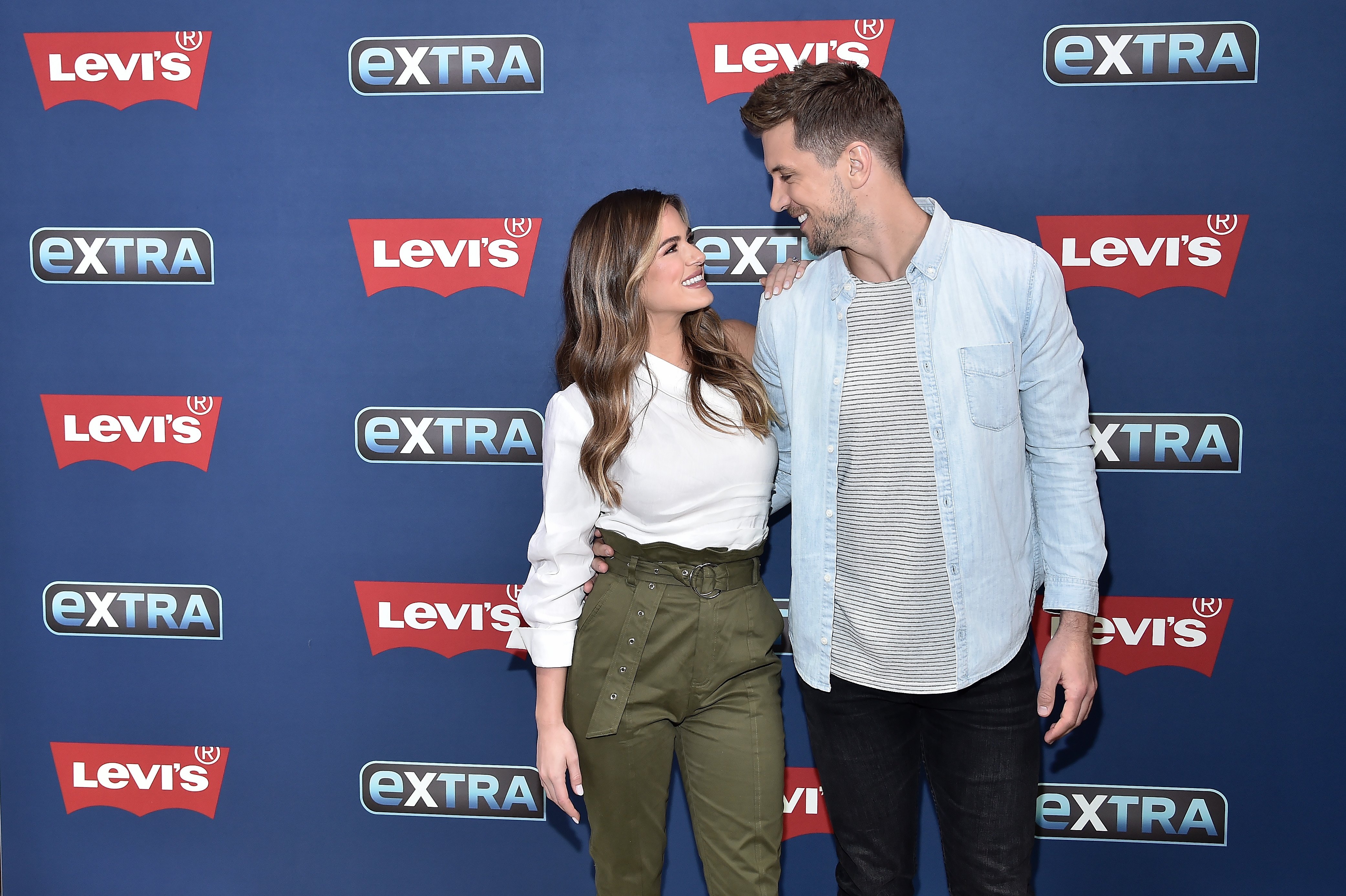 Showbiz Cheat Sheet spoke to Fletcher on June 22 about her partnership with KILZ Premium Primer– She and KILZ are giving one DIYer a $5,000 e-gift card to work on a project of their choice and the opportunity to chat with JoJo about DIY tips and tricks. We also asked her about what she was most nervous to re-watch on her season of The Bachelorette.
"All of it! No," she said, laughing. "I cried a ton. I cried so much. Like, you look like you were in love with every single person you send home. I don't like hurting anyone's feelings. So I was a wreck every time I sent someone home. That'll be funny to watch back."
JoJo Fletcher weighs in on Clare Crawley's season of 'The Bachelorette'
As fans know, Clare Crawley is slated to be the next bachelorette. But her season has been put off due to the coronavirus (COVID-19) pandemic (though it looks like filming is about to get back on track). Fletcher says she sympathizes with Crawley. Fletcher has to wait for her wedding and Crawley has to wait for her season.
"Poor Clare! She's had to go through it. I'm gonna tell her, 'I have to wait for my wedding, you have to wait for your season. It's going to be even more worth the wait when we get to it,'" she said.
JoJo Fletcher's 'Bachelorette' advice for Clare Crawley
We asked Fletcher what advice she has for Crawley for when she does get to film her season.
"I would just tell her: Honestly, enjoy the whole thing. Be open to receiving whatever comes your way. Any advice I would give to any bachelor or bachelorette is: Make sure you don't self-sabotage. Because when you're in that situation you go through a ton of different emotions and sometimes you just get in your head. And sometimes that can get in the way of something that can be really good for you," she said.
The advice is personal for Fletcher, as she feels she self-sabotaged during her season.
"You start to fall for somebody and you feel these feelings that are a little scary because they're so real. And then those insecurities pop up and you start creating problems that don't need to be there. I for sure did that. Poor Jordan had to deal with it. But I'm so glad that I got through it and proved all those fears wrong," she said.
Here's hoping Crawley finds someone who proves her insecurities wrong. Or, better yet, here's hoping she goes in with as few insecurities as possible and ends up with someone she deserves.