'The Bachelorette' Fans Are Weighing in on Why Tayshia Adams Is Still Posting on Instagram Amid Recasting News
Tayshia Adams is reportedly the new bachelorette. Sources say that Clare Crawley began speaking with one of her contestants prior to filming and was "basically already in love" by the time cameras started rolling. So she ended her journey early, despite her contractual obligation.
Adams was in the running for The Bachelorette before Crawley was announced as the lead. So she's a natural choice for runner-up. Nothing has been confirmed by ABC, but Adams was spotted filming at La Quinta Resort & Club in Palm Springs, California, where all of Crawley's season was going to take place.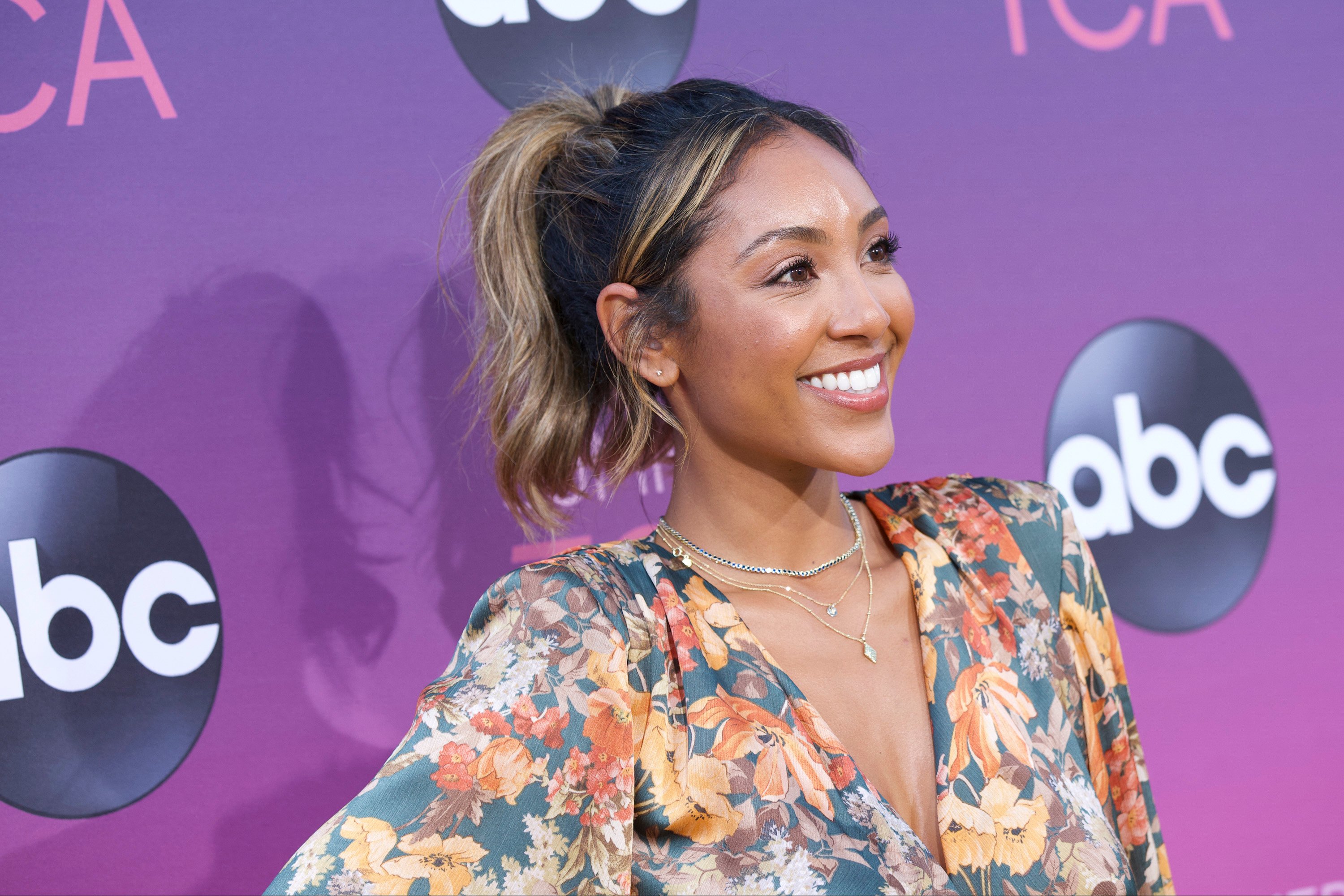 Tayshia Adams is still posting on Instagram
Typically, leads don't get to have their phones with them while filming, which is why it was such a big deal that Crawley liked a tweet about Adams becoming the bachelorette. It signaled that her time as the lead really was over because she had her phone back.
But if Adams is the new lead, why did she post something to Instagram on August 4?
The former Bachelor in Paradise contestant posted an ad for Smirnoff.
RELATED: 'The Bachelor': Peter Weber Has a Message for Fans Who Say Kelley Flanagan Wasn't His First Choice
"#ad You never know what tomorrow will bring! Sometimes you just need to kick back appreciate the sweet things along the way, like beaches + sunsets + best friends + @smirnoffus Zero Sugar Infusions cocktails. This is what dreams are made of! Head to my stories for more detail on these simple summertime recipes… #summercocktails," she captioned the post.
Bachelor Nation reacts to Tayshia Adams' Instagram post
After such a juicy Bachelor news-filled weekend, fans of the franchise flocked to the post to discuss Adams as the bachelorette and how she got away with posting something when leads typically aren't allowed access to their phones.
"Excuse me why do u have ur phone," asked one fan.
"Y R U NOT FILMING THE BACHELORETTE RIGHT NOW BACHELOR NATION NEEDS YOU!!!" exclaimed another Instagram user.
Other fans theorized that Adams may be quarantining still. Crawley and her contestants reportedly arrived at La Quinta Resort & Club two weeks prior to filming anything so they could properly isolate. Some fans think Adams is in the midst of doing the same thing and so maybe still has her phone.
RELATED: 'The Bachelor': Cassie Randolph 'Doesn't Have Any Problem' With Colton Underwood Going Out With Lucy Hale, According to a Source
Other fans think Adams scheduled the ad and that she currently doesn't have access to her phone.
"I think this was an automatic post she had scheduled lol," wrote one fan.
"Got to love that automated posting!" commented another Instagram user.
Other fans think one of Adams' close friends or family members made the post for her with her login info.
Whatever the reason, fans are happy to see that Adams is still making money, even though she's gearing up to be the bachelorette.
"Still getting that ad bag while on set, we have to stan," commented one person.
RELATED: Former Bachelorette Kaitlyn Bristowe Opens up About 'Hormonal Depression,' Fans Say They Relate