'The Bachelorette': Fans Were Begging the Men Not to Make This Mistake in Episode 2
Michelle Young is still in the beginning stages of her journey to find love on The Bachelorette. But of course, when it comes to any show in the franchise, a lead can't find love without going through turmoil. Last night, things in the house got so bad that Michelle canceled the cocktail party. During all of the drama, fans were hoping the men in the house would do this one thing.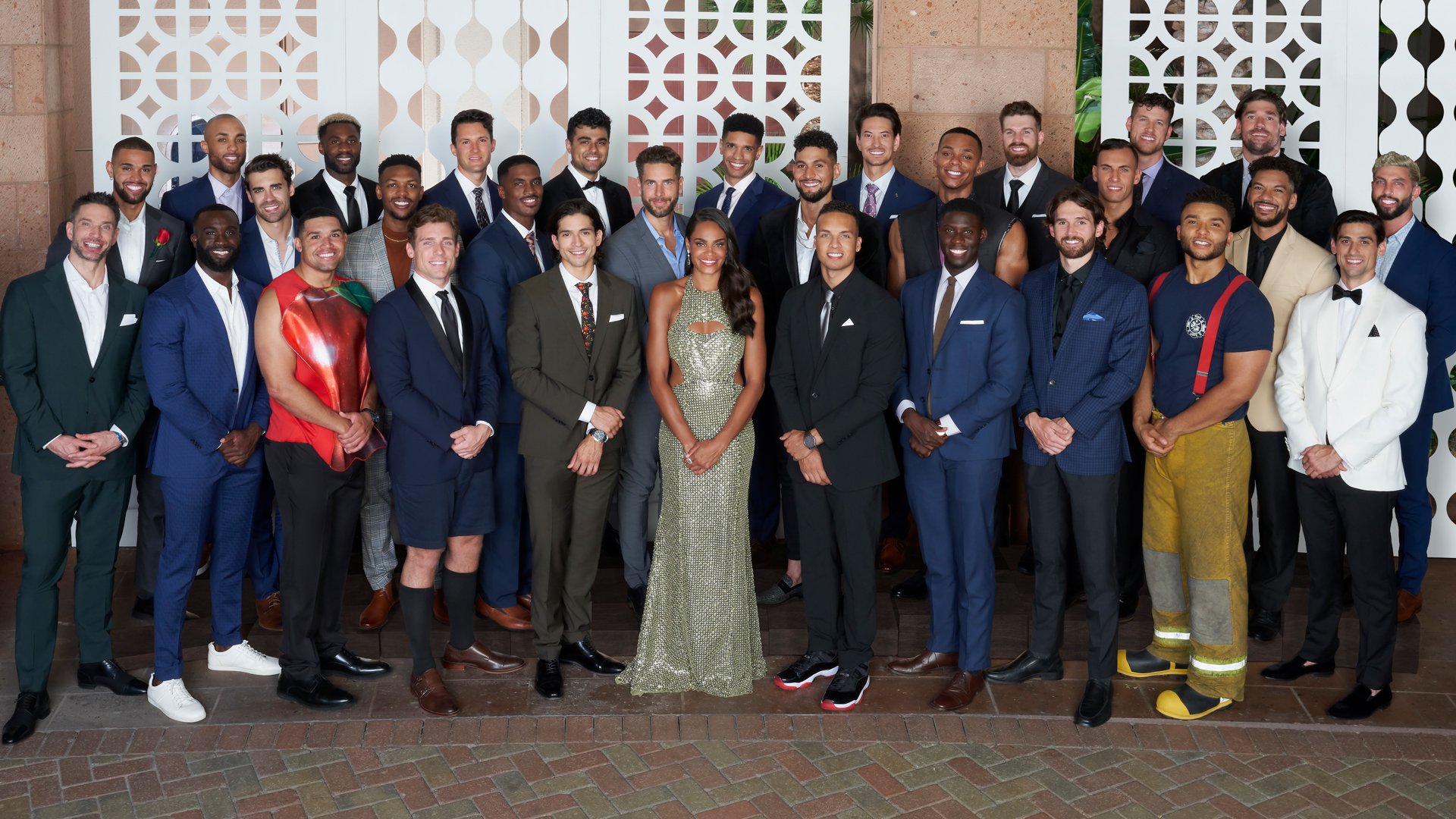 What happened on last night's episode of 'The Bachelorette'?
[Warning: This article contains spoilers for The Bachelorette]
In the premiere episode, Michelle realized that she knew Joe Coleman from Instagram. She and the Minnesota native had DMd a few times on Instagram. In last night's episode, some men wondered if her relationship with Joe was actually more involved than they let on.
Jamie Skaar claimed that one of his friends in Minnesota saw Michelle at a bar and told him "she's already booed up with a tall, light-skinned baller." During the night, Jamie pulled Michelle outside and made it sound like all of the men were concerned about her relationship with Joe.
"There's been a whole bunch of talk today about this kind of feeling that maybe you might've known Joe before here," Jamie said to Michelle. "For me, personally, I just don't really care because I feel like whatever happened before getting here has nothing to do with me, but everybody else keeps feeling it. I think given that this entire journey is about authenticity and about trust and that that's the standard that's been set, I think that there's people out there that are questioning that."
Michelle confronts the men
After getting that news, Michelle confronted the men and cleared things up.
"What I want you guys to know is that first night when all of y'all walked in was the first night that I was meeting every single one of you for the first time," she said. "Joe and I exchanged a few messages quite a few years back … [we] kind of joke about it now, but Joe ghosted me after two messages and that was that."
She also addressed the rumor about her being with a "light-skinned basketball dude before the show."
"Being a woman of color, you know, in Minnesota, any time I'm with a man of color, we're a couple, that's what everyone sees it as," she said. "I can have a romantic dinner with a white guy in a restaurant and nobody would say, 'Oh, they're a couple.' But because it's another Black man, we're supposed to be together and it's frustrating because I'm open to all of you."
'The Bachelorette' fans wish the men would have stuck up for themselves
Michelle ended up canceling the cocktail party. Once she walked away, many of the men were confused as no one had really been speaking about Joe and Michelle knowing each other. Some fans wished the men would have spoken up to Michelle and gotten to the bottom of whoever was spreading the rumor.
"Rodney said he didn't know about that," one fan commented on a post about last night's episode. "If those that didn't know would have just stood up for themselves, the cocktail would have probably happened. And that would have made Jamie look silly because not everyone knew. And some don't care. What a way to ruin the night."
"I wish the other guys would have spoken up and said they had not talked about Joe and that was wrong," another person wrote.
Maybe the guys will clear the air next week.
The Bachelorette airs on Tuesdays at 8 p.m. on ABC
RELATED: 'The Bachelorette': Michelle Young Reveals the Real Reason She Said Yes to the Show