'The Bachelorette' Fans Call 'Ageism' Following New Promo Featuring Clare Crawley
As if The Bachelorette couldn't get any more dramatic, a new promo featuring Clare Crawley has Twitter in a frenzy. Here's what fans think of ABC's attempt to market season 16.
Season 16 finally gets a premiere date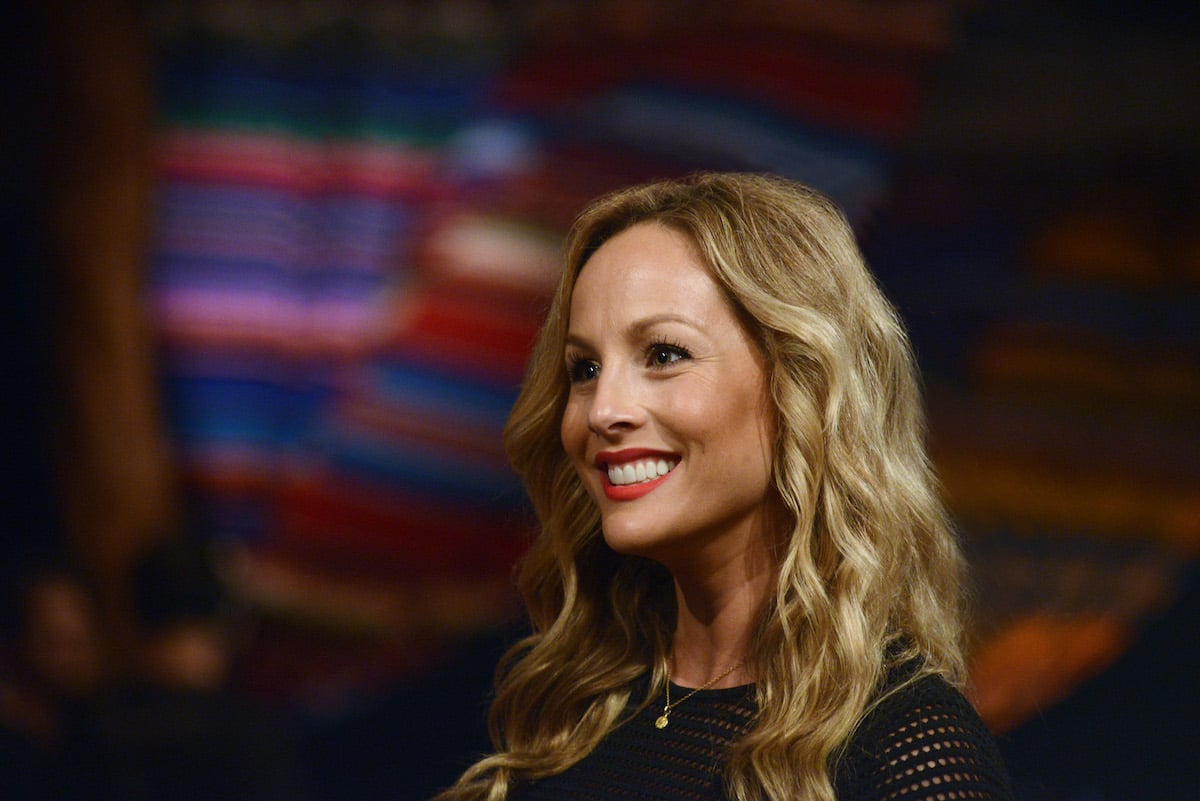 ABC finally decided on a premiere date for the much-anticipated — and majorly controversial — season of The Bachelorette. A two-hour debut will air on Tuesday, Oct. 13 at 8 p.m. ET.
The day is a departure from the network's typical Monday-night lineup, giving the franchise a much-needed makeover. The season has been at the center of many discussions. Crawley is the oldest contestant ever at just 39 years old (38 when she was chosen).
"Clare had women across America cheering from their living rooms when she famously stood up to controversial Bachelor Juan Pablo [Galavis] during the memorable 18th season finale of The Bachelor," the release says via Us Weekly.
It continues: "Clare left the season with a new sense of self-worth and a determination to never settle for anything less than the unconditional love and respect that she deserved. Follow her passionate, wild ride to find her soul mate and the explosive turn of events that will have all of Bachelor Nation talking."
The season promises to have a lot of dramatic twists. Crawley exits after finding love early in her season. Rumors of former Bachelor contestant, Tayshia Adams stepping in have run Bachelor Nation rampant.
Only time will tell what becomes of any of this. With a solid premiere date, there something to look forward to in the reality TV world.
Fans not happy with 'The Graduate' nod
ABC released a promo poster that poses Crawley in a way that mirrors the 1967 film, The Graduate. The movie, which stars Dustin Hoffman, follows a 21-year-old man seduced by an older woman.
Some say the show isn't celebrating Crawley's age, they're mocking it.
"That's not Mrs Robinson," former Bachelorette contestant Evan Bass tweeted.
"Yeah, I dunno about this play on The Graduate with the poster and what it implies. That being said, pretty hyped to see how this all played out given the info that's out there," another stated.
On Instagram, many are confused by the symbolism. Some are stating the poster hints that Crawley is seduced by an older man. Others are downright offended.
The general consensus is that a) not enough people know about The Graduate, and b) fans who rooted for an older protagonist aren't OK with the way they're using Crawley's age.
"Oh I get it, because she's old," one commenter said on an Instagram photo.
Adams is not in the poster, nor has ABC confirmed (or denied) that she steps in when Crawley exits. Comments about Adams nearly beat out those about Crawley's age, which looks good for the lucky number 16 ratings.
Whats' the deal with Tayshia Adams?
Host Chris Harrison teases every season that it will be "the most dramatic season ever." It might actually be true this time. Less than two weeks into filming, Crawley does, in fact, exit after finding her "one."
Season 16 will begin with Crawley's journey to find love — and she apparently finds it fast — then transitions into Adams.
"When producers reached back out, out of the blue, it was very apparent that something had happened with production," a source told the outlet. "The behind-the-scenes team was "scrambling" to "find a way to continue the show without just starting from scratch."
Who knows how this season will turn out but it may very well be "the most dramatic" ever.