'The Bachelorette': Fans Are Concerned for Tayshia Adams After Seeing Leaked Photos — 'Give Both Our Girls a Happy Ending!'
The Bachelor fans are dying for new content after The Bachelorette was postponed, and Bachelor in Paradise was canceled due to the coronavirus (COVID-19) pandemic. Clare Crawley's season of The Bachelorette is shaping up to be "the most dramatic season ever" with a second lead, Tayshia Adams. However, fans are becoming worried about the second Bachelorette after seeing recently leaked photos.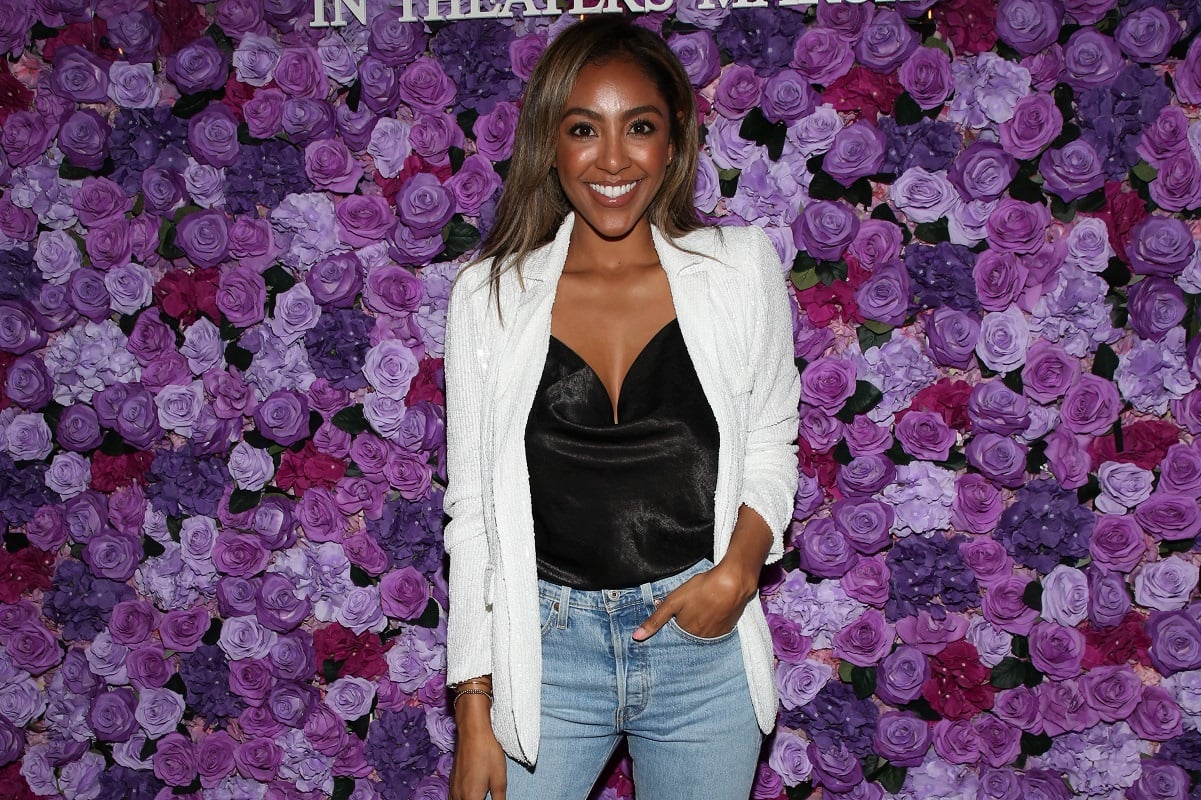 'The Bachelorette' Season 16 will have two leading ladies
On March 2, 2020, Good Morning America shared the news of Clare Crawley as the new lead for The Bachelorette Season 16. However, only two weeks into filming the season this summer, reports surfaced that she quit because she was already in love with one of the contestants. 
The producers brought in Tayshia Adams as the new Bachelorette lead, and viewers will see the love stories of both women.
"BREAKING: CONGRATS TAYSHIA!" wrote Entertainment Tonight correspondent and host Chris Harrison's girlfriend, Lauren Zima. "ET has learned Tayshia is the new #TheBachelorette. That doesn't mean we won't see Clare Crawley's journey, and I can't WAIT to watch them both. This will be a franchise first."
Viewers were very excited about the news for several reasons. She was a fan-favorite on Colton Underwood's season of The Bachelor, and she will be the second Black woman ever to be the star on the show.
Leaked 'The Bachelorette' photos do not do Tayshia Adams justice
Although many news outlets reported that Tayshia Adams is the new Bachelorette, ABC has yet to formally announce it. As happens every season, photos are surfacing from the filming of the show. Many fans want to see what's happening behind the scenes. 
Some outlets report that Clare Crawley chose contestant Dale Moss, and the two are engaged. So, photos are popping up of all three Reality TV personalities even before the show begins airing.
"I'm slightly annoyed that both Clare and Dale's leaked pictures look so happy and perfect," one fan wrote on Reddit. "Tayshia looks pissed in hers — give both our girls a happy ending!!!"
Fans are distraught because there are no official photos of Adams, although fans know she is on the show. Instead, the leaked photos show her in a bikini talking to someone. In contrast, the photo Crawley's possible fiance show's a happy, smiling Dale Moss.
"Who else wishes they had a better photo of Tayshia to use here?" another fan wrote. "I mean, her body rocks, and she's gorgeous, but I just wished they had a happy photo."
Fans want to know why Tayshia Adams is not in 'The Bachelorette' Season 16 promos
With every new trailer that ABC releases teasing the new season of The Bachelorette, fans get more frustrated. They are happy to see that the show is premiering soon, but many wonder where Adams is.
"I really wish Tayshia would get promos, too, and the pre-season recognition that goes along with being Bachelorette," a fan wrote on Reddit.
Many fans agree that both women should be in the teasers for the new season.
"Why are we not showing a Tayshia trailer?" another fan wrote. "Like we know it's happening."
The Bachelorette Season 16 will premiere Tuesdays this fall on ABC.