'The Bachelorette' Fans Demand to See Blake Moynes' Painting for Katie Thurston
During the July 19 episode of The Bachelorette, Katie Thurston's core group of men expressed themselves through art on a group date. Some of the men painted roses, while other's created art from clay. But whatever Blake Moynes painted for Thurston has Bachelor Nation talking. Here's what we know about Moynes' painting from last night's episode of The Bachelorette. 
[SPOILER ALERT: Spoilers ahead from the July 19, 2021 episode of The Bachelorette.]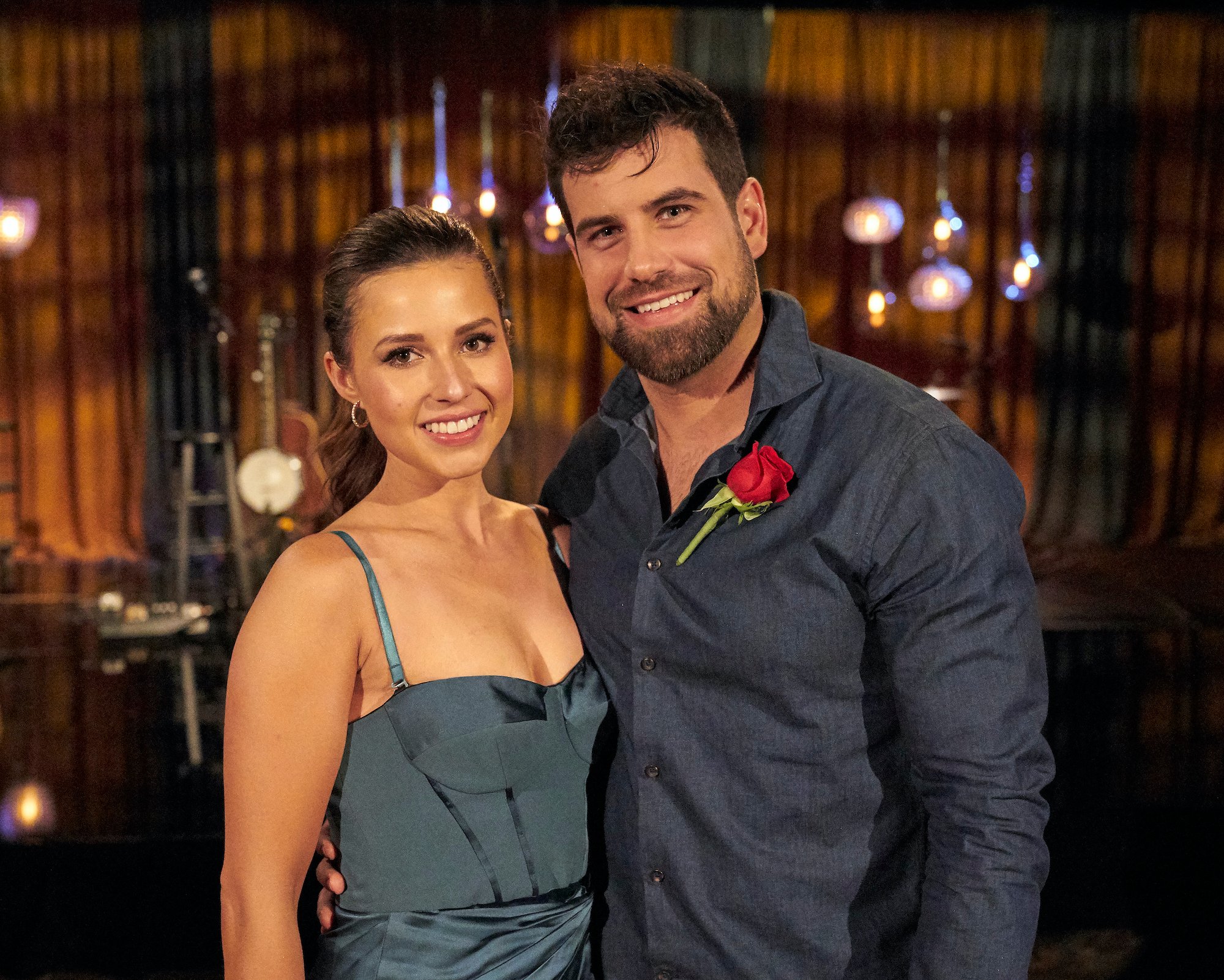 Blake Moynes dated Tayshia Adams and Clare Crawley on their seasons of 'The Bachelorette' 
Before joining the men on Thurston's group of men, Moynes was a contestant on Clare Crawley's season of The Bachelorette. But after her whirlwind romance with Dale Moss took off and Crawley left the show, Moynes gave Tayshia Adams a chance. 
Things didn't work out for Moynes and Adams — she chose Zac Clark in the end. But Moynes connected with Adams about joining Thurston's season. Now, he's one of Thurston's front-runners. 
'Bachelor' Nation reacts to Blake Moynes' painting for Katie Thurston on 'The Bachelorette' 
During last night's group date, Moynes created a painting so explicit that ABC censored everything. Since last night's episode of The Bachelorette aired, Bachelor Nation has been searching for answers. Many fans want to know what Moynes painted and why the entire thing had to be censored. 
"Okay I'm like an hour behind but SHOW ME BLAKE'S PAINTING," one fan tweeted. Meanwhile, others were confused and thought Moynes painted his entire canvas black. 
At the time of publication, Moynes' painting remains a mystery. Some Bachelorette fans joked Moynes painted the image of former host Chris Harrison. Others think it might resemble something a child would draw. Stay tuned to Showbiz Cheat Sheet for updates on Moynes' art. 
Blake Moynes made a penis sculpture for Tayshia Adams on 'The Bachelorette'
Moynes' painting for Thurston isn't his first foray into expressive art. During his time on Adams' season, Moynes attended a similar group date.
Adams asked the men to express themselves through art. Some of the men drew self-portraits and some stripped down bare. But Moynes took the risqué approach. 
"Speaking of risqué, what overcame you to think you should sculpt a penis during that group date?" Ashely Iaconetti asked The Bachelorette star during the "RepuTayshia" episode of The Ben and Ashley I Almost Famous Podcast. "I was just [thinking] 'What's important to me? What's been missing in my life for a long period of time?'" Moynes explains. 
"Since my ex-girlfriend, which was two years ago, it had been a long time since I had had sex and love," Moynes continued regarding his penis sculpture. "So I wanted to be bold and talk about things that people are scared to talk about." 
Moynes hoped his art could open a dialogue about sex, love, and passion between him and Adams. Now, it looks like he's using the same technique to start a dialogue with Thurston. 
Blake Moynes will have a hometown date with Katie Thurston
During last night's episode, Moynes received a rose from the Bachelorette. This means next week, Thurston will meet Moynes' family on their hometown date.
Will Moynes be Thurston's final man? Tune in to The Bachelorette Monday nights on ABC.